Earlier this year I discovered Prose Personalized Haircare (you can read my review of that here), and was immediately hooked.
My hair has never felt better, been stronger or looked so shiny! I am a true believer in their personalized haircare system and I pretty much tell everyone about it whenever someone mentions my hair.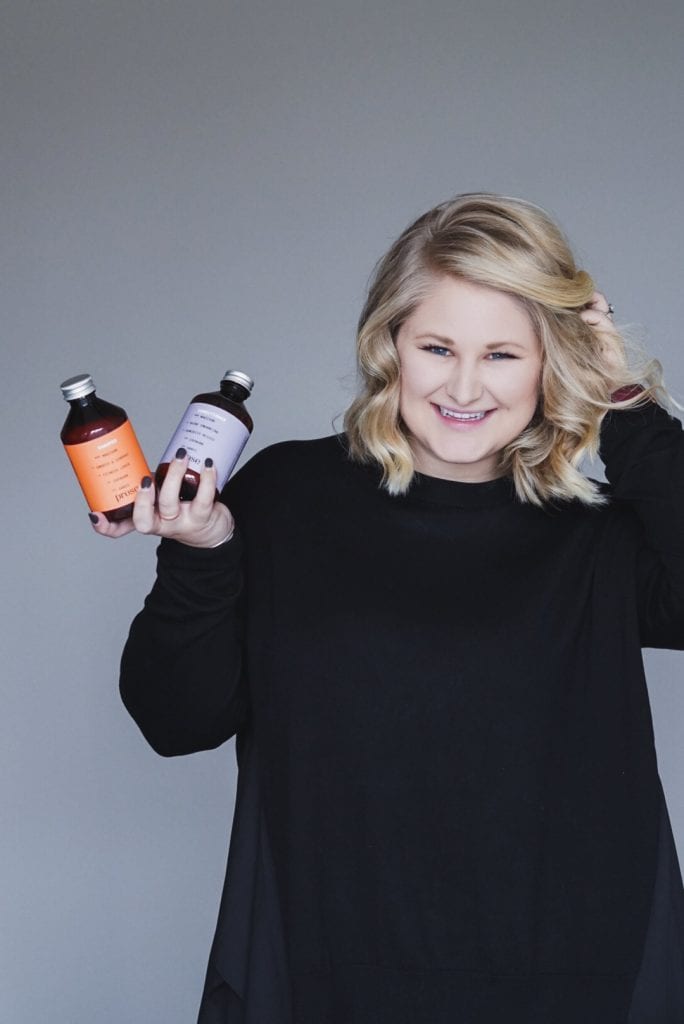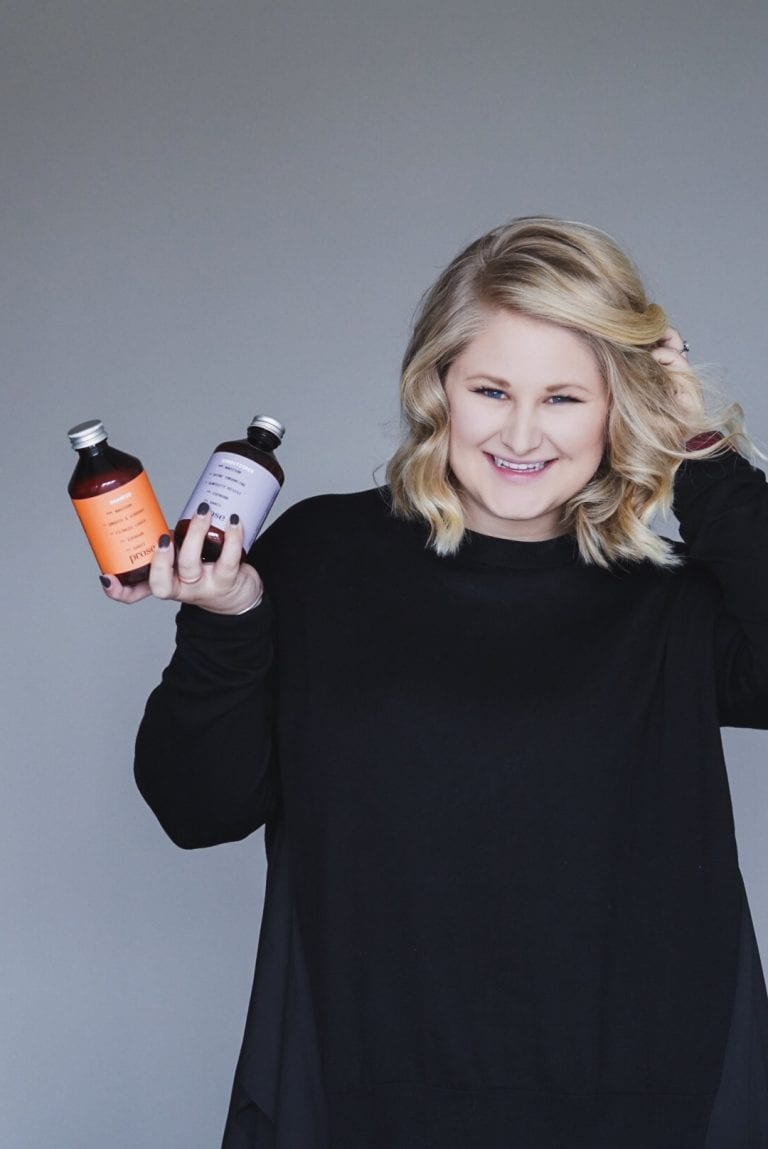 However, after the weather turns cold, my skin and hair certainly need something different. I have really dry skin in the winter, and that also includes my scalp. I wanted to change up my "summer" haircare and so I was able to go onto the prose website, retake their quiz and get an entirely new formula ready to help me tackle the cold seasons!
*I was gifted this haircare from Prose for this review, however, all opinions are completely my own! Check out my full disclaimer here.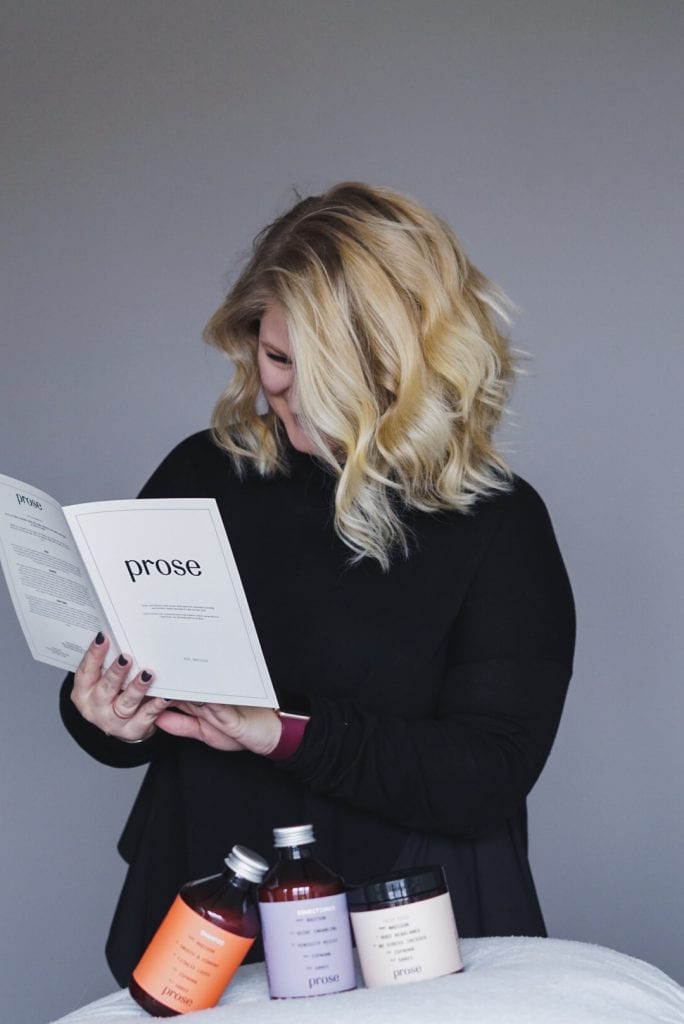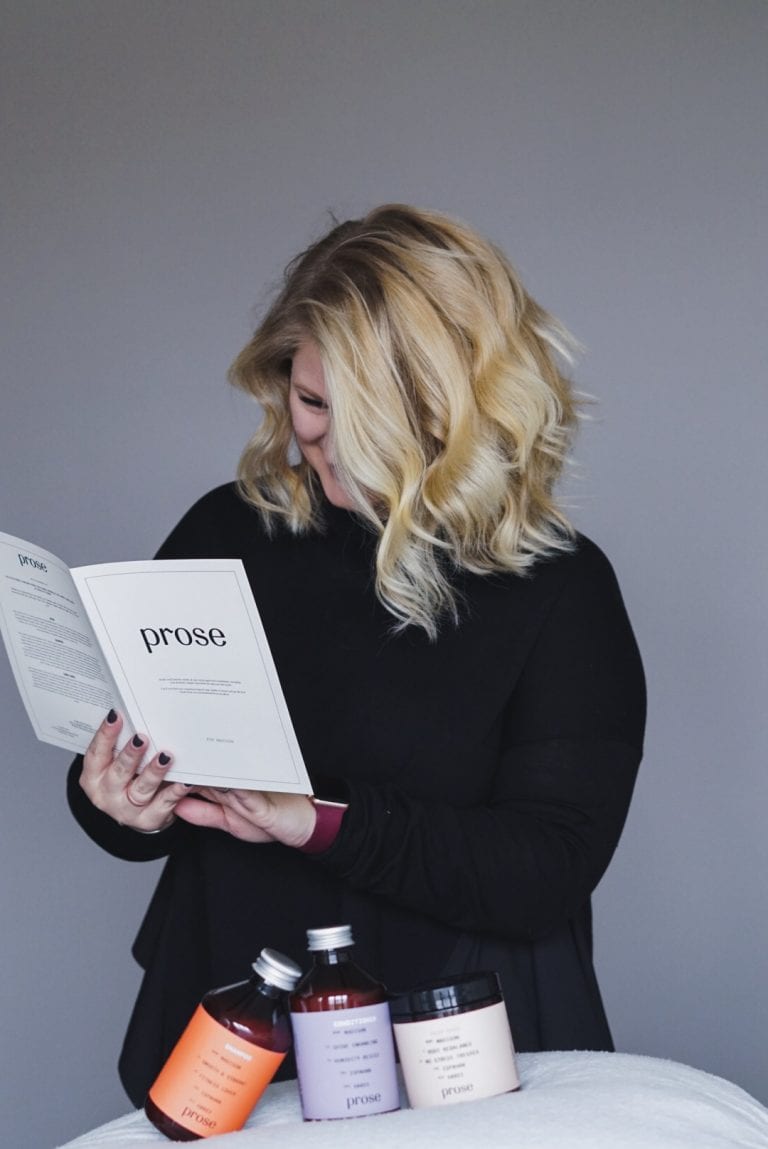 Now, if you follow me over on Instagram, you might have seen my stories where I was freaking out over the scalp mask that I got. It honestly might be the single greatest thing that I have ever put on my head. It has almost a slight grittiness to it that makes my scalp tingle in the best way. The beads in the mask, or graininess, are designed to help to soothe the scalp and boy do they! When I am finished with it, my scalp feels great and my hair is oh-so soft. Like, I can't stop touching it soft. It's amazing!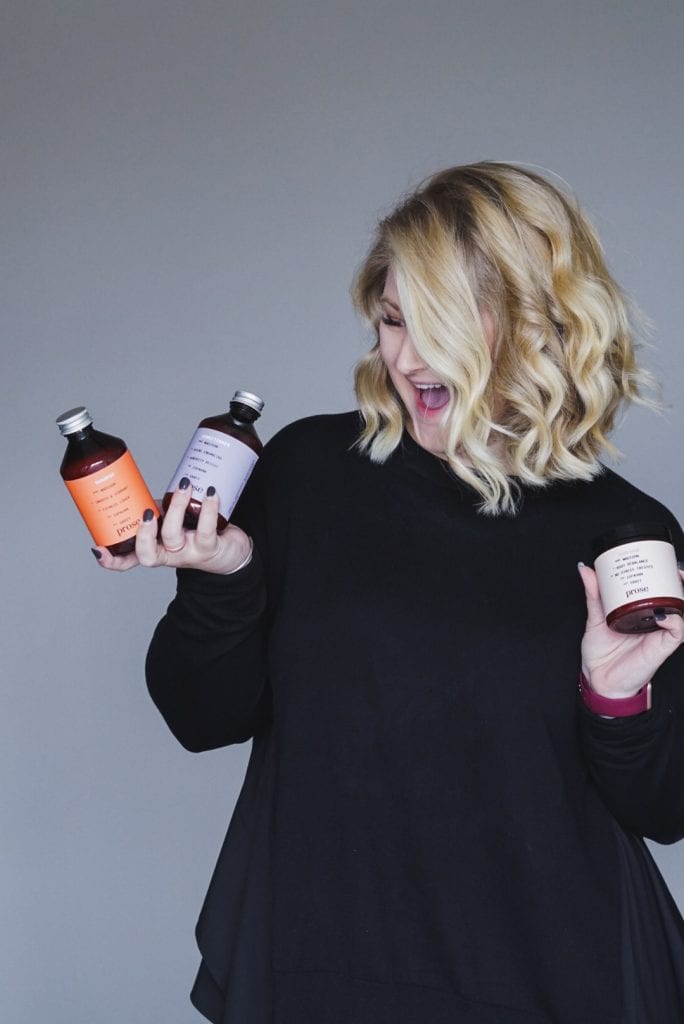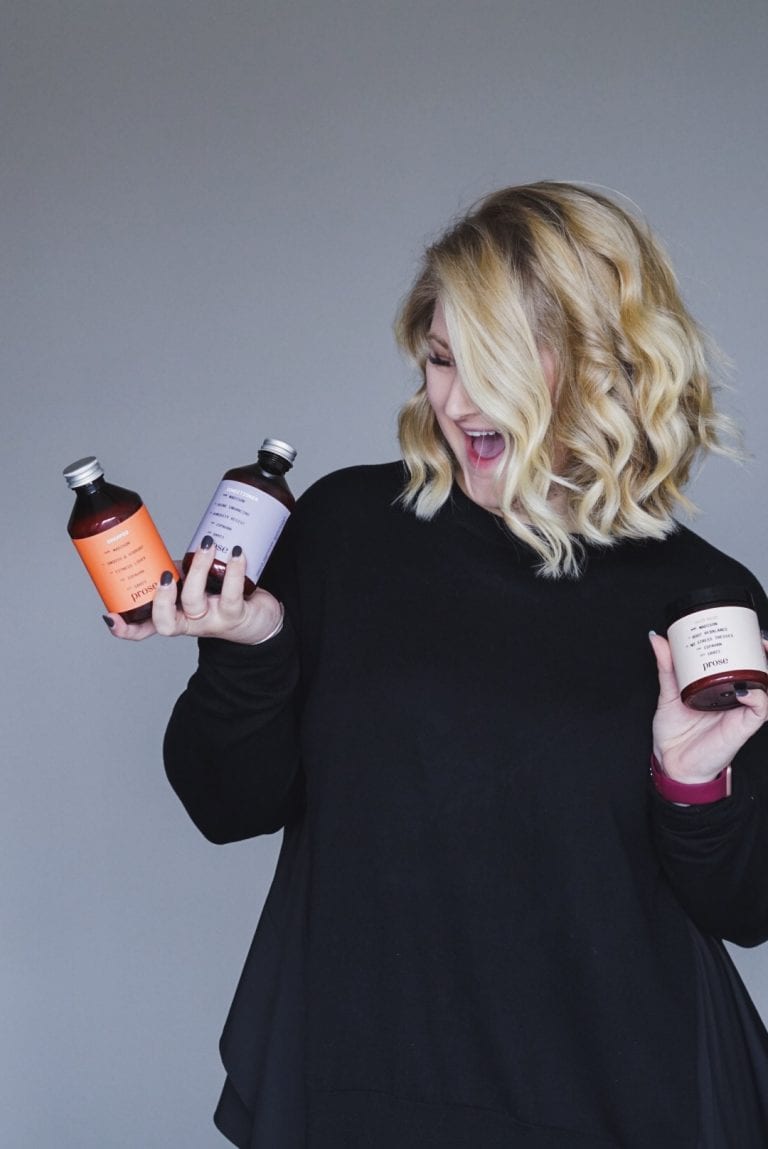 I love that the Prose products are always sulfate free, paraben free, dye free, mineral oil free, GMO free and cruelty free (that's a lot of frees!) And it gives me peace of mind knowing that I am putting something natural on my body.
Now, each formula is different for each person but I wanted to let you know about a few of the ingredients that were included in mine so you can get an idea of the awesome goodness that they use.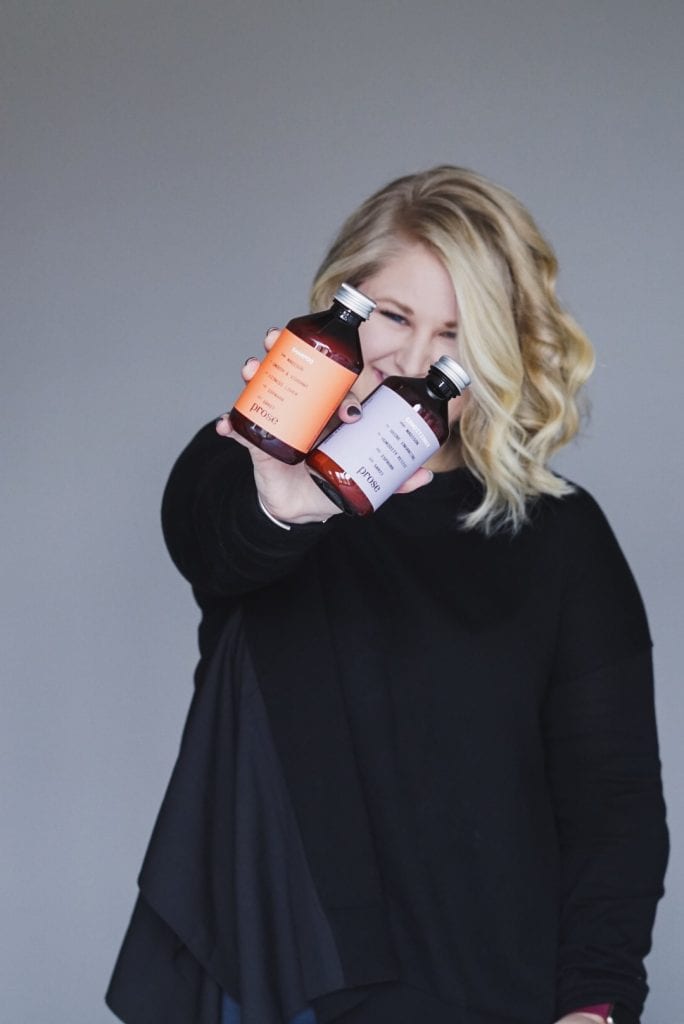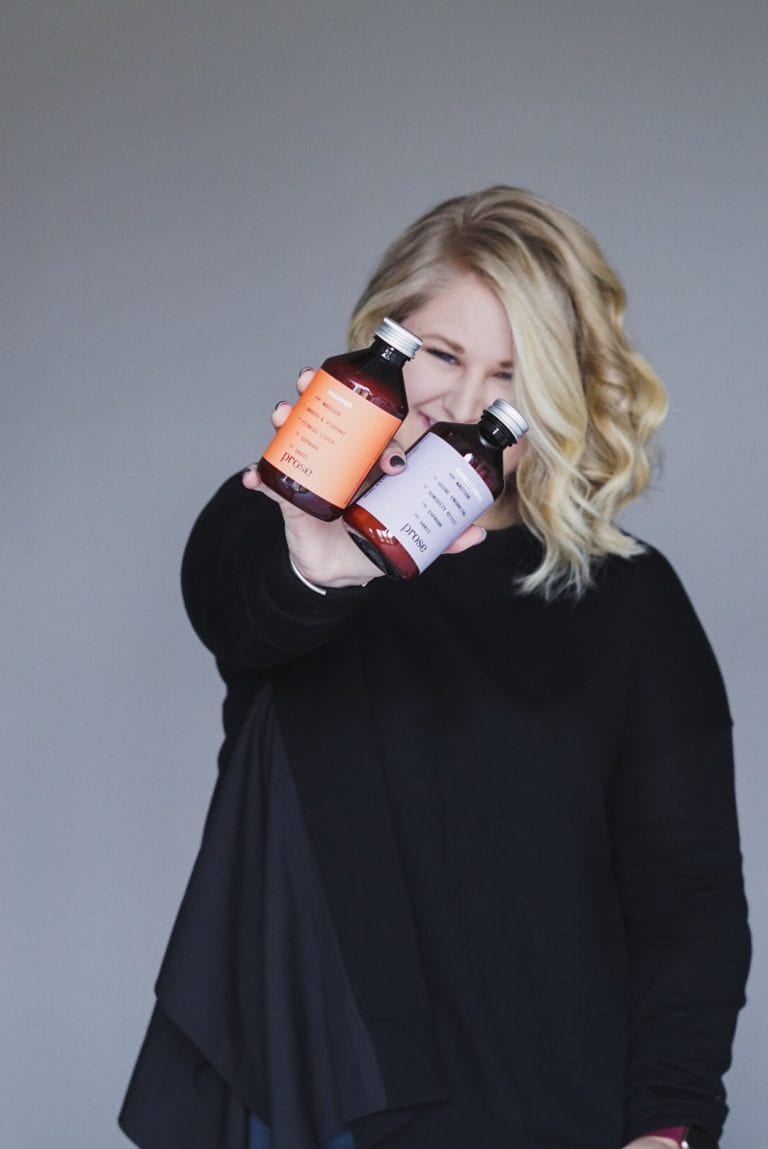 Some of my Ingredients:
Apple Vinegar and Caviar Lime

Shine Activator, present in Conditioner.
Repairs a porous cuticle layer which can cause dullness

Fermented Rice Water

Smoothing, present in Shampoo and Conditioner
Smooths hair from the root to tip, with improved results over time

Collagen, Lilac & Hyaluronic Acid

Fiber Repair, present in the Mask and Shampoo
Repairs the hair's core and creates a nourishing layer

Silk Proteins

Cuticle Nutrition, present in the Shampoo and Conditioner
Deep conditions and protects against styling aggression

Wheat & Soy Amino Acids, Arginine

Heat Shield, present in the Shampoo and Conditioner
Prevents damage from heat styling and blocks free radicals
I love that they explain each one and tells me exactly what it does. Because let's be real… I had no idea what Arginine was.
If you are ready to give you hair whatever it needs, without having to try and spend hours in the salon attempting to figure it out yourself, then let Prose do it for you. Take the super simple quiz here to get started on your journey to better hair!