A few months ago I was scrolling through Instagram when I saw a post about Prose Personalized haircare.
Being the hair-obsessed woman that I am, I quickly wanted to find out more. Could a company really give my hair just what it needs? Even if I have no idea what that is, for sure?
After checking out the website, I found that Prose claimed to make a unique shampoo, conditioner and mask perfectly formulated to your hair's needs.
Now, my hair is weird. It is super thick, gets really greasy (really quickly- thank goodness for dry shampoo!) and depending on the day is either really flat or really frizzy. I try to find the best products for this craziness, but it can get pretty overwhelming standing in the beauty isle at Target. I have also tried buying anything (and everything) recommended at the salon, with minimal results.
OK, back to Prose… honestly, after seeing the post on Instagram and checking out the website, it seemed almost too good to be true.
So instead of trying it out, I waited. I waited until I was brushing my hair one morning and it seemed to be falling out in clumps. I knew that I needed something to change because my hair just looked BAD. And since all of Prose's ingredients are organic, all natural, and paraben/sulfate free, I knew that they wouldn't make my hair any worse if I gave them a try.
I got onto the Prose website, filled out the online consultation information, and my formula was well on it's way. I loved getting to select what fragrances I prefer, in addition to telling the stylist about my hair's needs. Smelling great is always a plus in my book!
I could hardly wait for my bottles to arrive, and I was pretty excited when they did!
There is just something about getting a personalized treat in the mail that makes my heart sing!
*I was gifted this haircare from Prose for this review, however, all opinions are completely my own! Check out my full disclaimer here.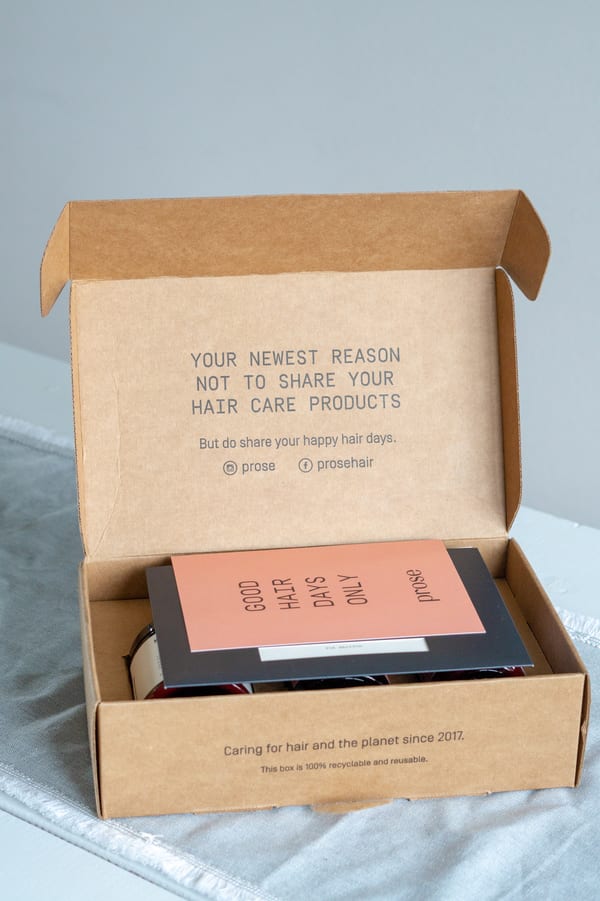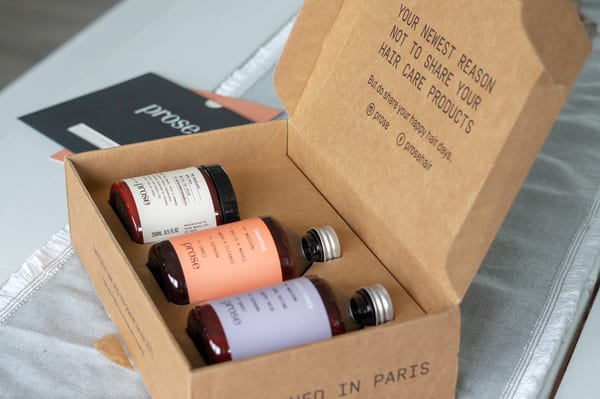 Upon opening the package, I was pretty giddy to see that my name and specific hair needs were printed on each bottle. I also LOVED that instructions, specific to me, were included.
Now, this might sound crazy but I honestly am never sure how much shampoo or conditioner to use. Sometimes I feel like I use way too much and sometimes way too little. Prose gives you the exact amount of pumps to use – and it has worked like a charm!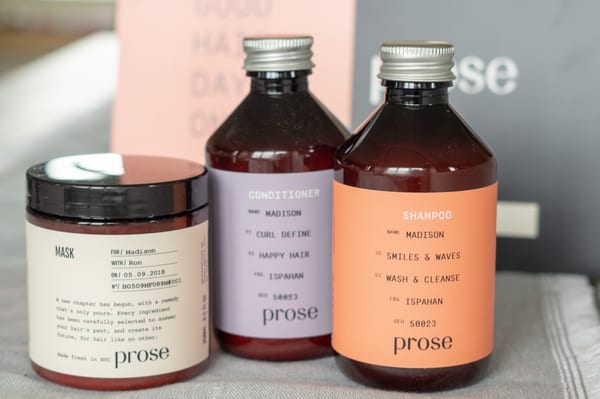 But…. was the product really just a pretty bottle and personalized service? I wouldn't know until I hopped in the shower and gave it a try!
Immediately after the first shower, I loved how soft and calm my hair felt!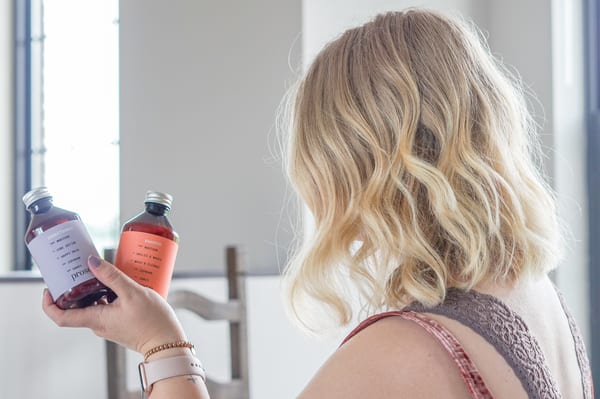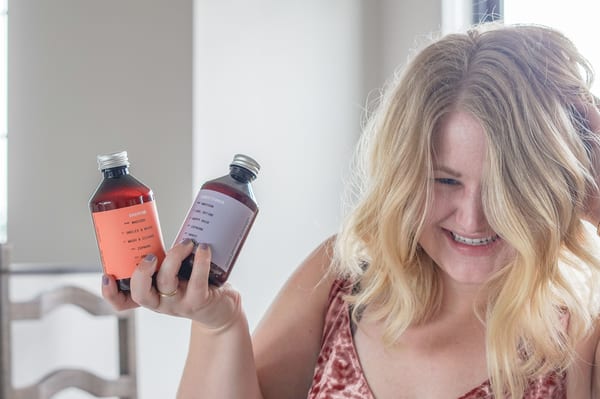 And after a couple weeks of using the Prose personalized haircare, I am SUPER happy! My hair isn't getting crazy oily anymore and my scalp is no longer itching constantly (from all the dry shampoo). Even though it has been really hot and humid here, my hair is staying tame and under control – something that is a pretty big challenge for me!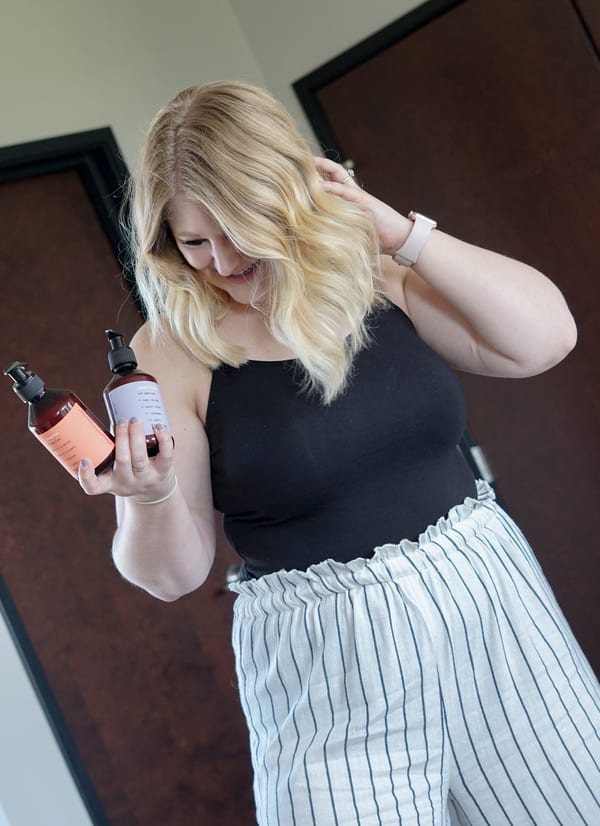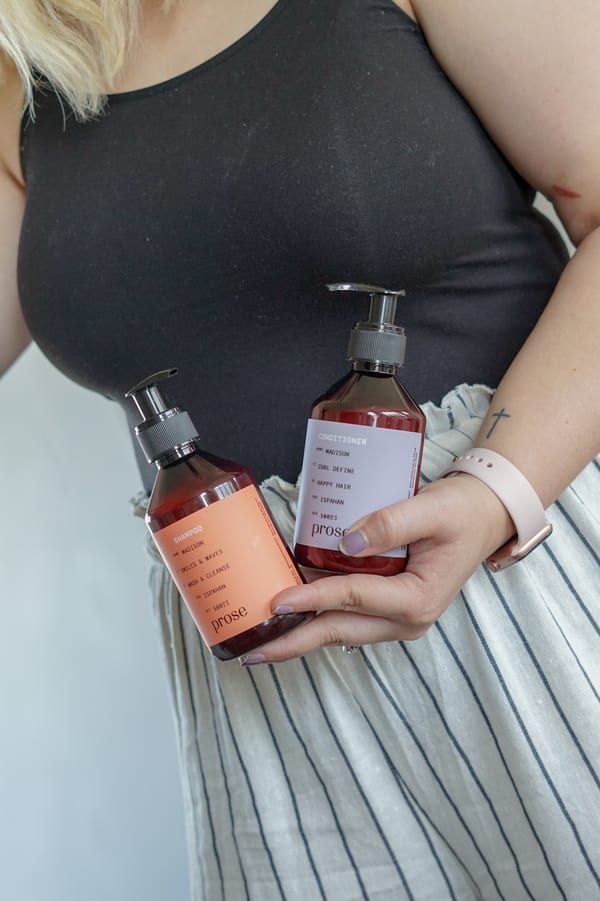 And I am even more excited to share this with you because I know that Prose's products can work just as well for you, as they did for me – because they are personalized for your needs. They make each of the formulas fresh to order in NYC and no two are alike (well unless you're like me and continue to order again and again!)
But don't just take my word for it, try it for yourself! Set up your own profile here!