Since having Leonie, my mornings have certainly started to look a bit different. My routine has changed to focus mostly on her (which I love!), but between feedings and cuddles I still try to squeeze in a little time for me each morning to start my day on a positive note.  Check out my suggestions below and hopefully these will bring positivity and brightness into your day to day activities, as they have in mine.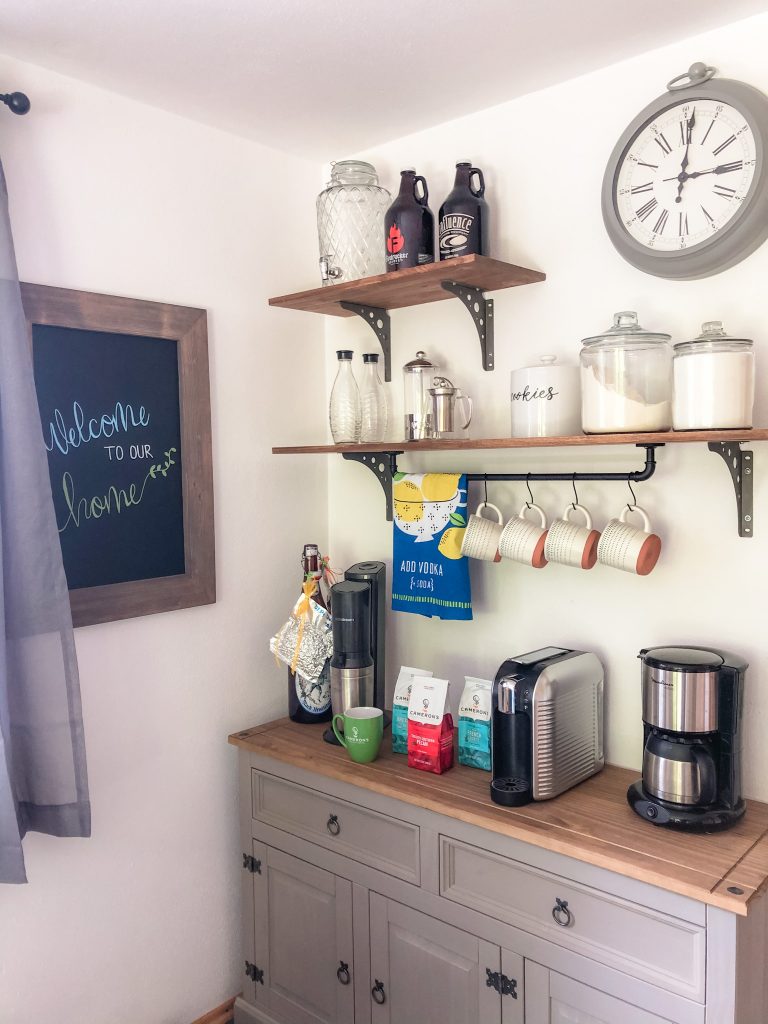 Wake up with a sunrise alarm
This is something that Manuel and I got as a gift a year or so ago. It is an alarm that slowly gets brighter and brighter (like a sunrise) allowing your body to naturally wake up.
While I was skeptical of this method when we first received it… it has been amazing! I wake up feeling so much more rested and no longer am I jolted awake by a loud buzzing alarm. Here is the one we have.
Prepare your to-do list at the end of the prior day
Starting the day off on a positive note takes some planning on your part. At the end of the prior workday, I take 5-10 minutes to see what my tomorrow looks like.
Knowing what I need to do, and making a plan of attack, helps ease my anxiety and I can wake up without worrying that I am missing something or thinking I need to start working as soon as my eyes open.
I love using Asana to keep everything straight for work (and my personal life!)
Do one thing for just yourself
This is one thing that I have had to add in when I had Leonie. Most of my mornings are now centered around her (which I love!) However, I still try to take a few minutes to do one thing just for me.
This varies depending on the day – sometimes it's taking a shower or putting on a bit of makeup. Other days it is simply relaxing outside for a few moments while listening to some music or going on a walk in the park.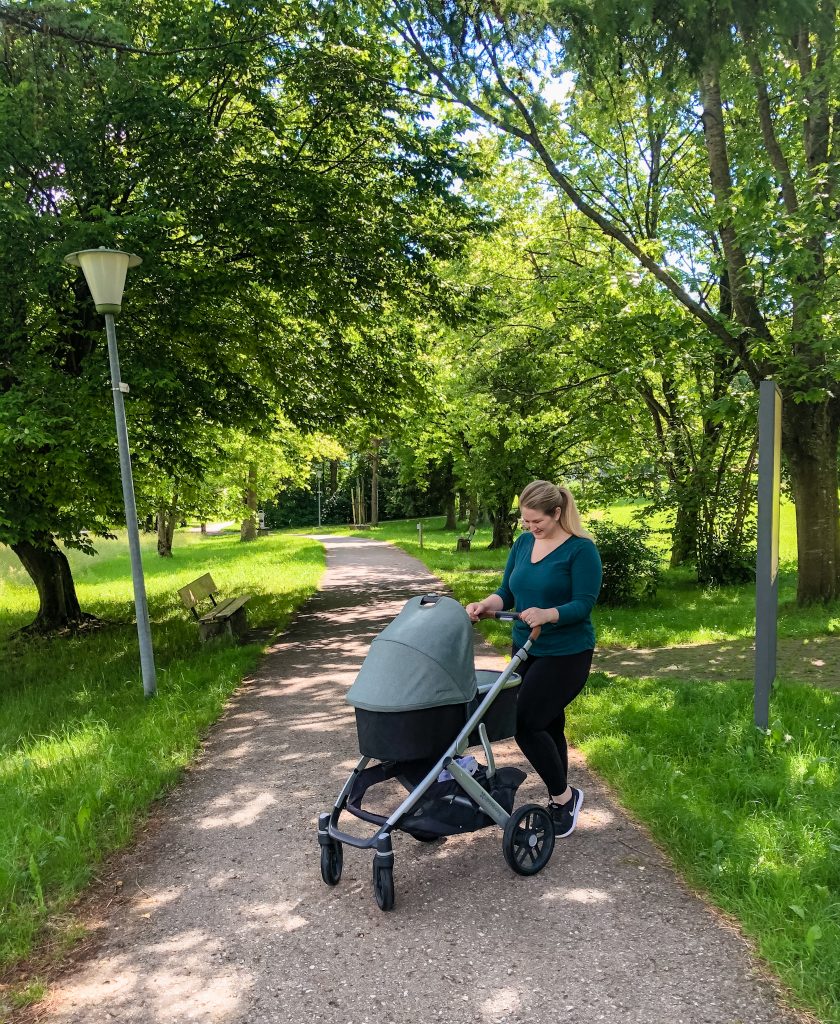 Have a cup of coffee
There is no way I could start my day off right without a cup of my favorite coffee! Especially now that I am getting much less sleep, just smelling the coffee brewing in the morning brings a smile to my face (and helps me wake up!)
Manuel and I have developed a new ritual – when I get up to feed Leonie, he gets up to brew the coffee. Lately, we've been loving the Toasted Southern Pecan blend from Cameron's Coffee. It's smooth, toasty and nutty and has just the right amount of sweetness for the morning.
Once Leonie is fed,  we're able to enjoy a cup with breakfast while she hangs out in her Stokke high chair at the table with us. It really is a special moment that I look forward to each day!
And how fun is our new coffee corner? Manuel built the shelves and I love the way everything came together!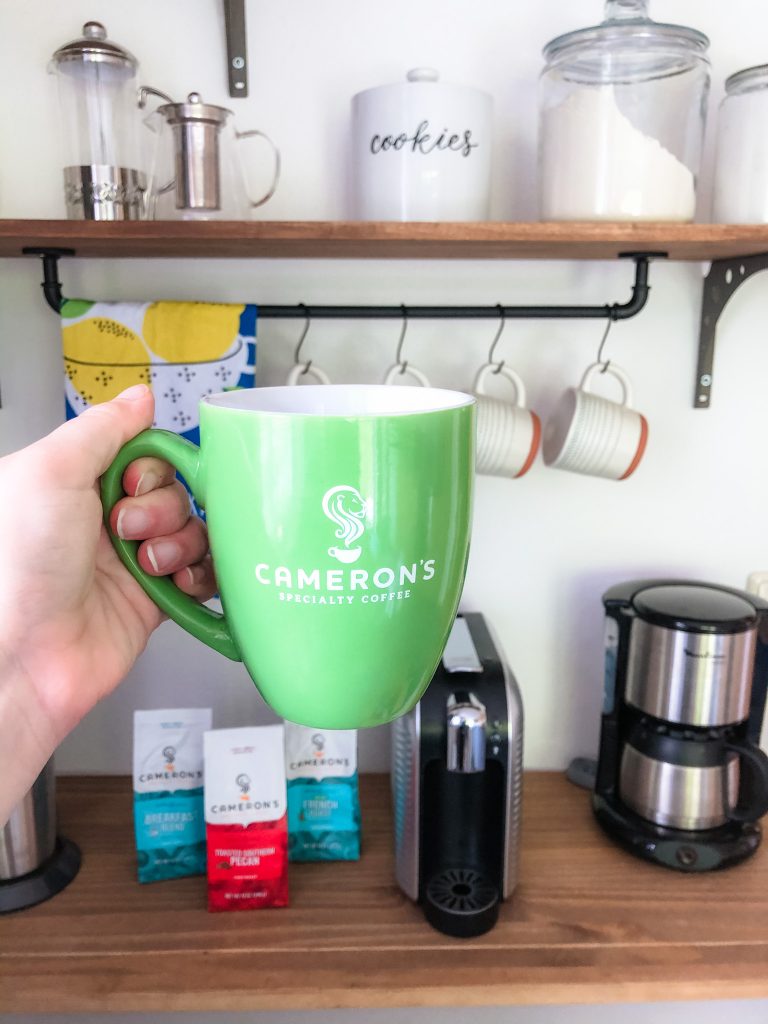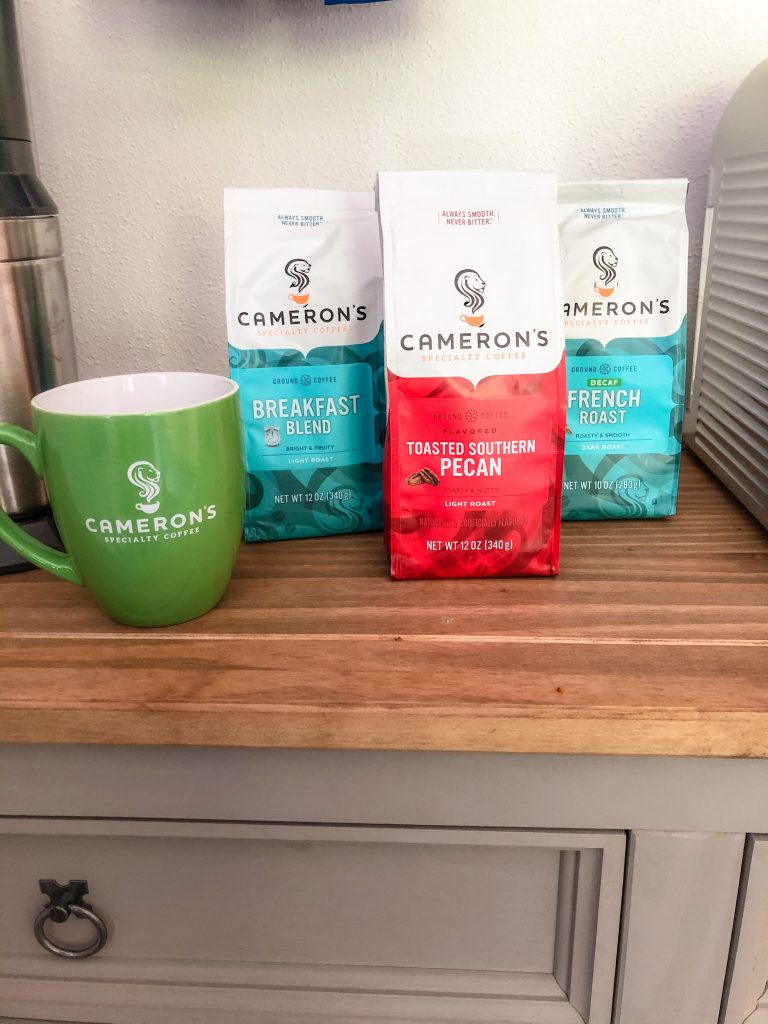 Related Post: How I Brew My Cameron's Coffee
Read/learn one piece of new information
As the world and political climate is rapidly changing, it is now more important than ever to educate ourselves. I take a few minutes each morning to read about or learn one piece of new information.
This could be a recent news article, a few pages in a book or even a few German vocabulary words. Whatever it is, I make it a point to better educate myself about the world and current issues. I personally love the daily Skimm – it's a brief overview of news from the day prior. Quick and full of good info!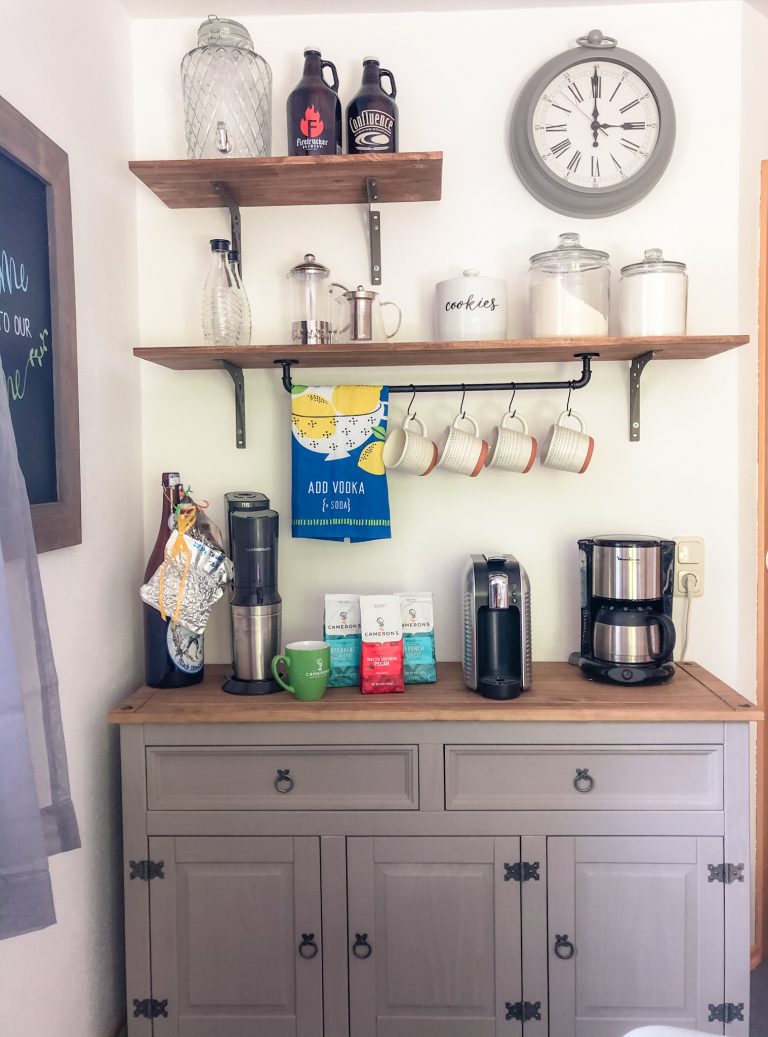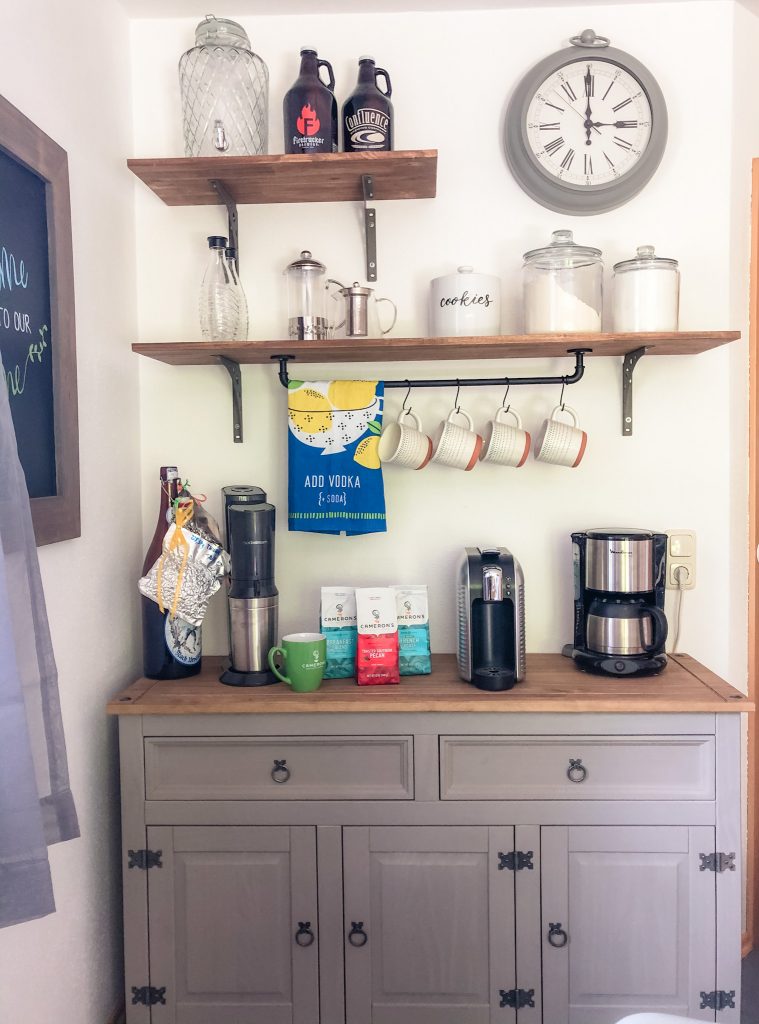 While none of these take very long – they can make a huge difference in how you start your day in a positive way! And starting the day off on a positive note can make your entire day better. I know that we could all use a little bit more positivity during these hard times and I hope this brings you some!