After we found out we were expecting our first baby, mornings quickly became even more sacred for me. I know that come May, my mornings will probably be a little more hectic, so for now, I am making sure to relax and enjoy them!
Luckily, I have still been able to enjoy my favorite Cameron's Coffee blends throughout the pregnancy, and I love how quick and easy it is to brew a fresh cup. I use my Keurig machine with the Cameron's Coffee EcoPods. I typically stick with their Vanilla Hazelnut Decaf most mornings. It is just as smooth and flavorful as the caffeinated version, so  I don't feel like I am missing out on anything!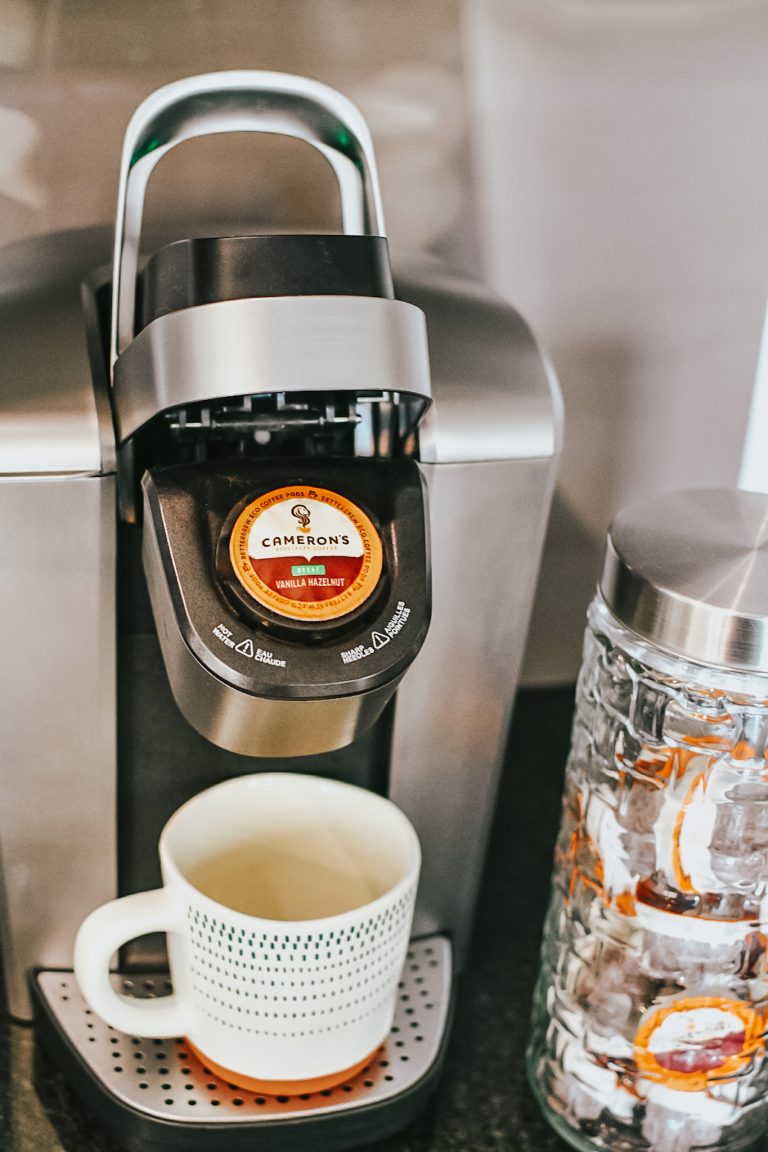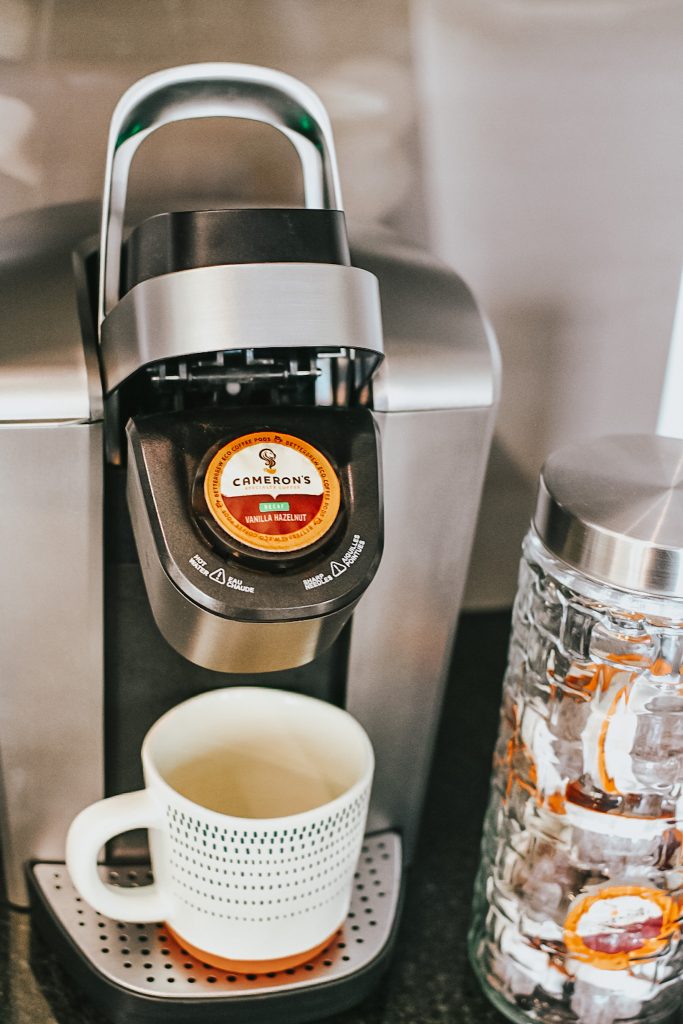 One of my favorite things about using the Keurig is that I can make my cup of coffee exactly how I like it, and Manuel is able to do the same with his. It brews just the perfect amount so we aren't wasting any delicious coffee like a coffee pot might!
My Keurig has five size settings, and I always use the second largest. We have coffee mugs from Magnolia that are pretty large and I find that this size makes the perfect cup of coffee!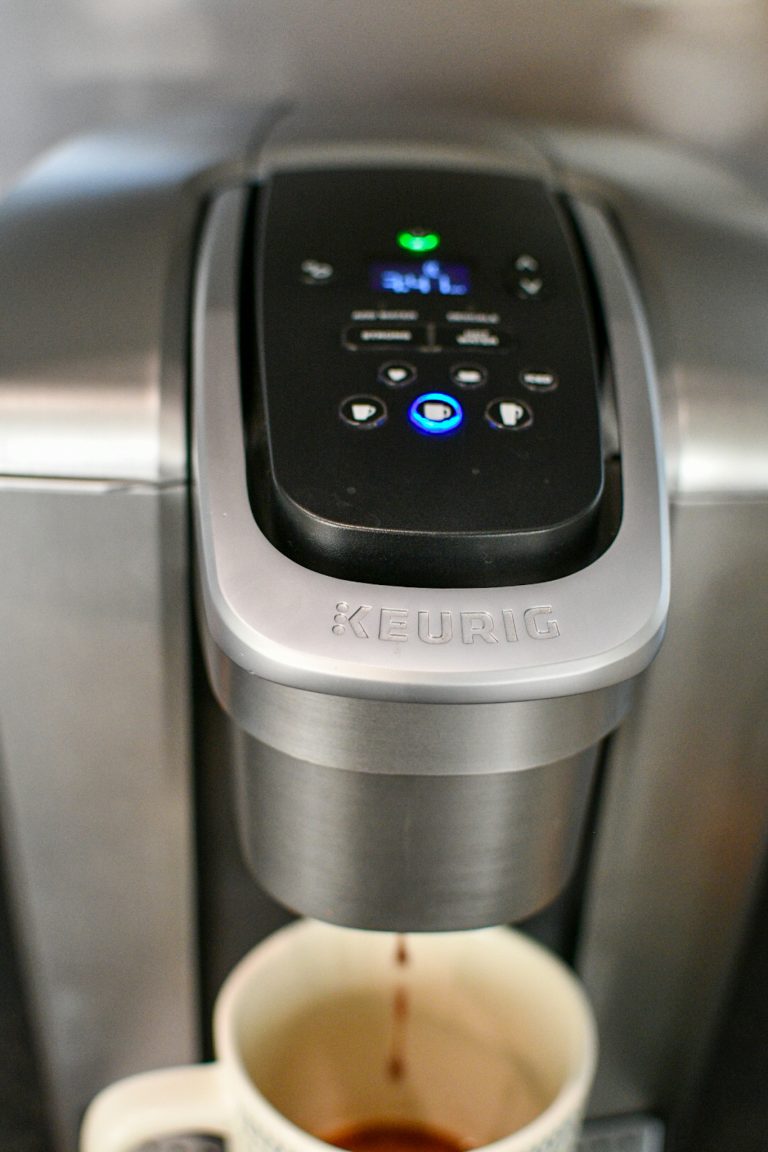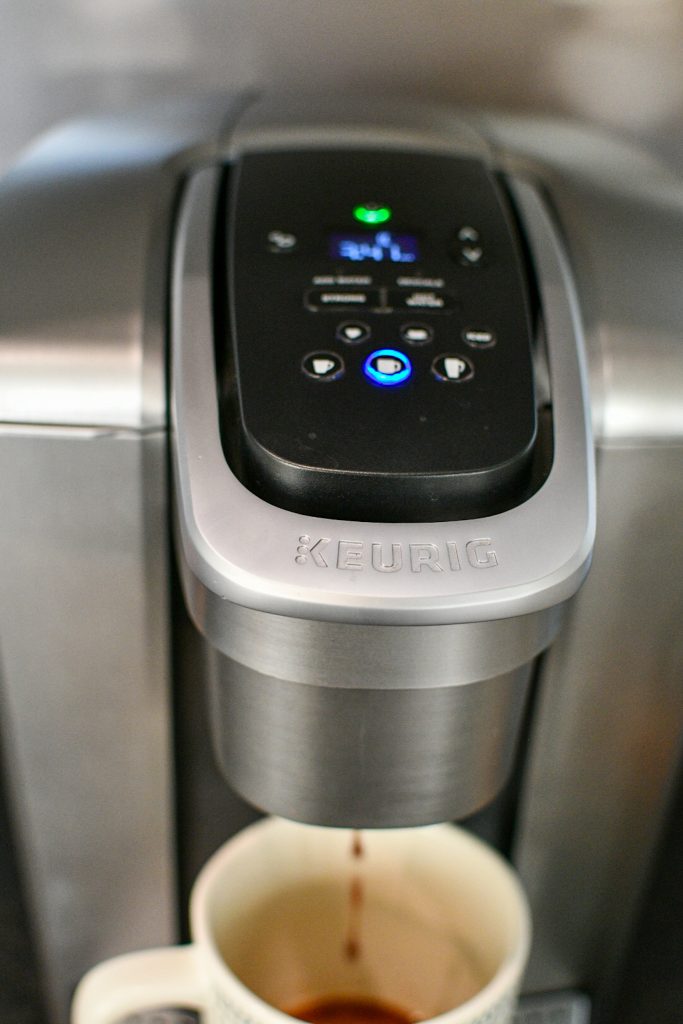 We also store all of our EcoPods in an airtight glass container that is right next to the Keurig machine. This makes it super easy to reach in and grab a pod. Plus, I love getting to enjoy the smell of coffee as soon as I open up the container. And because it is glass, I can easily tell when we need to restock on my favorite Cameron's blends.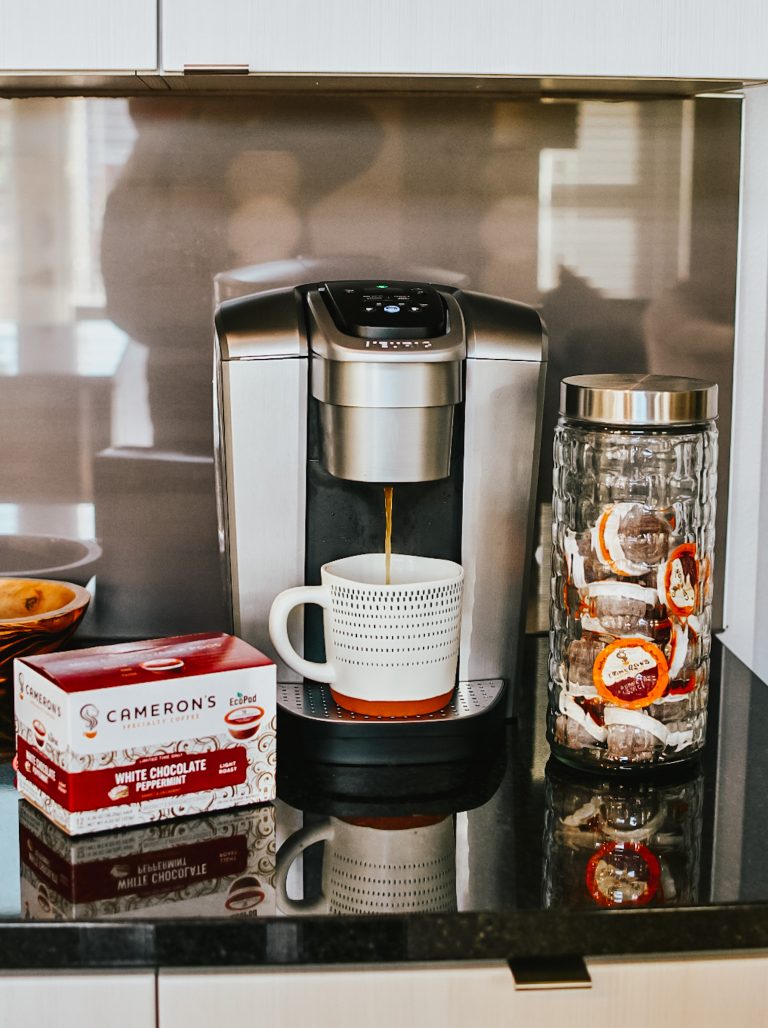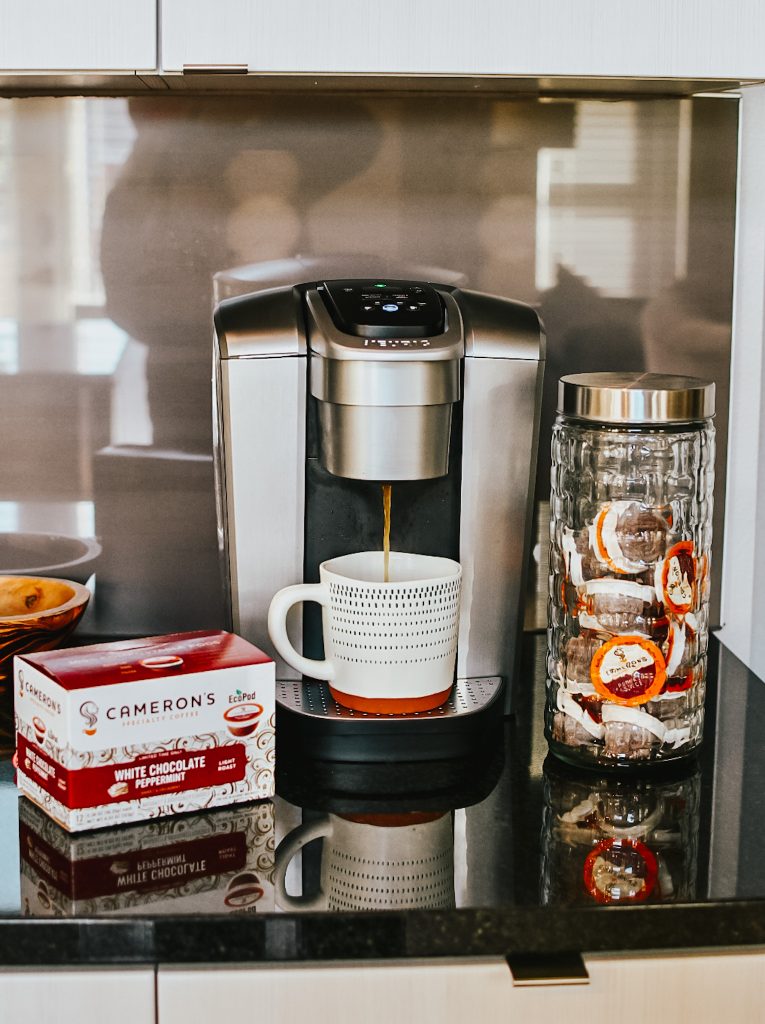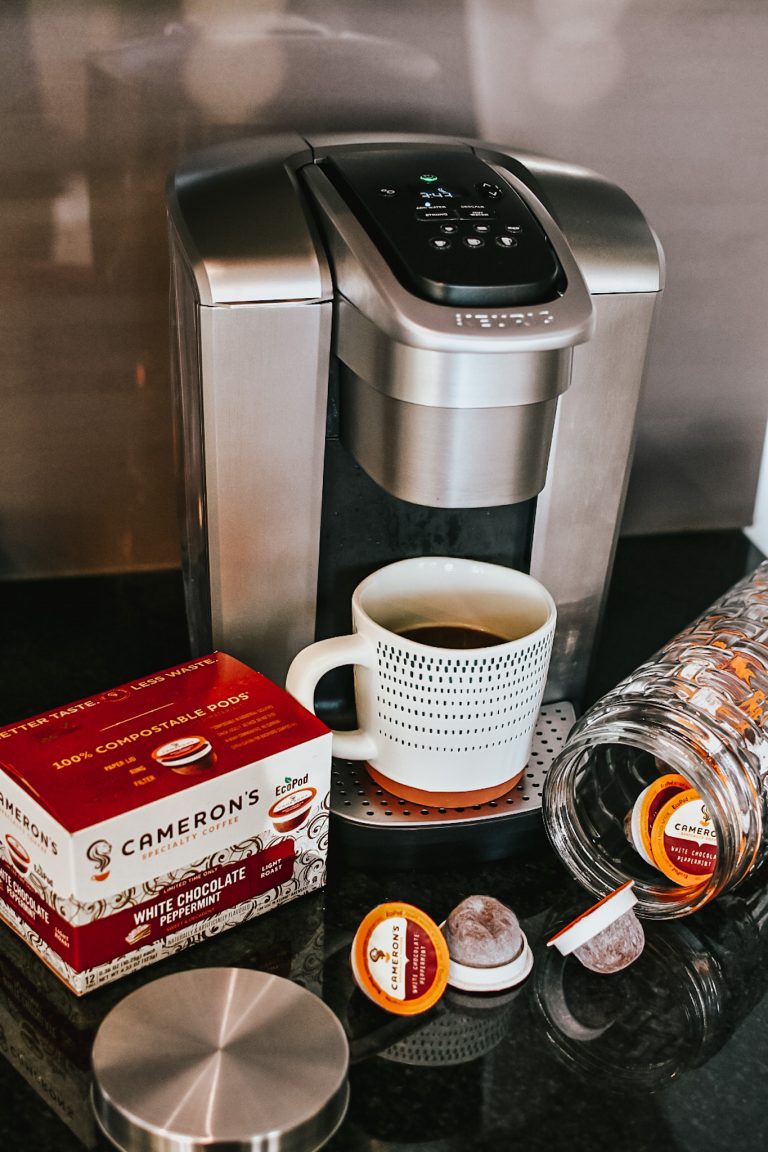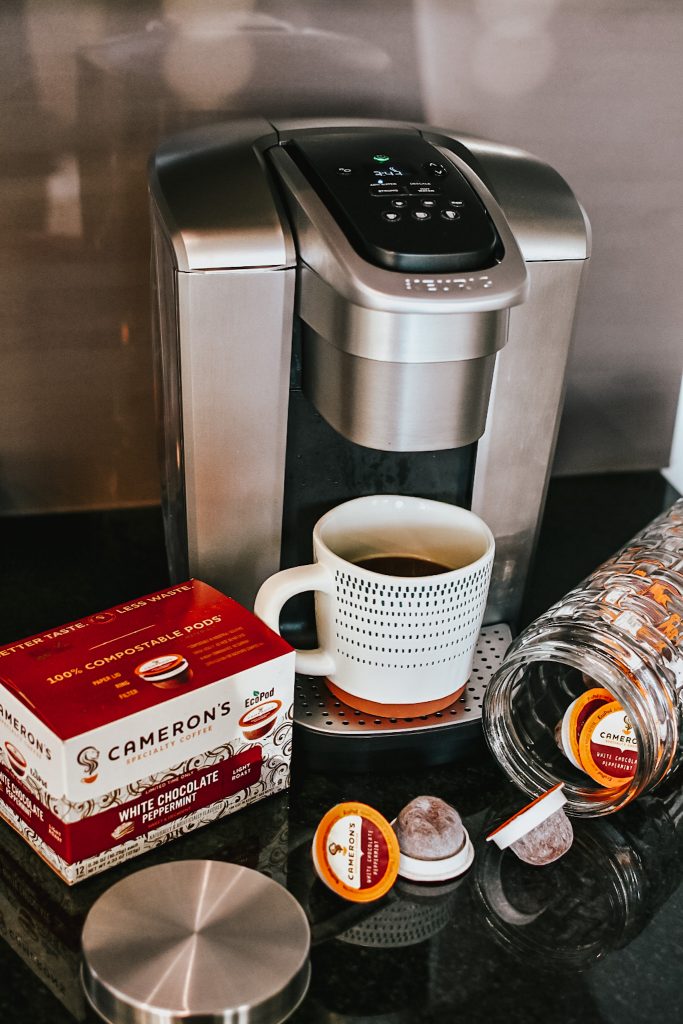 Related Post: Where to Buy Cameron's Coffee
Once my cup is finished, I sit down on the couch with a blanket and the dogs and savor the moment. Everything is still quiet and Manuel hasn't woken up yet. I think coffee can be a great reminder to slow down, take a minute and enjoy the present.  Cameron's warms me up and calms my soul, it really is the best way to start my day (or relax in the afternoon!)