Manuel and I found really cheap flight tickets to Austin (see how I find cheap deals here) so we quickly booked a weekend getaway for his birthday. Since we only had one weekend in Austin, Texas, we wanted to make sure that we made the most of it. I put together a list of things below that we did and loved! And I left a few notes throughout about some things that we did and we wouldn't recommend.
I split up everything by category so depending on what you want to do, you can make the most of your trip!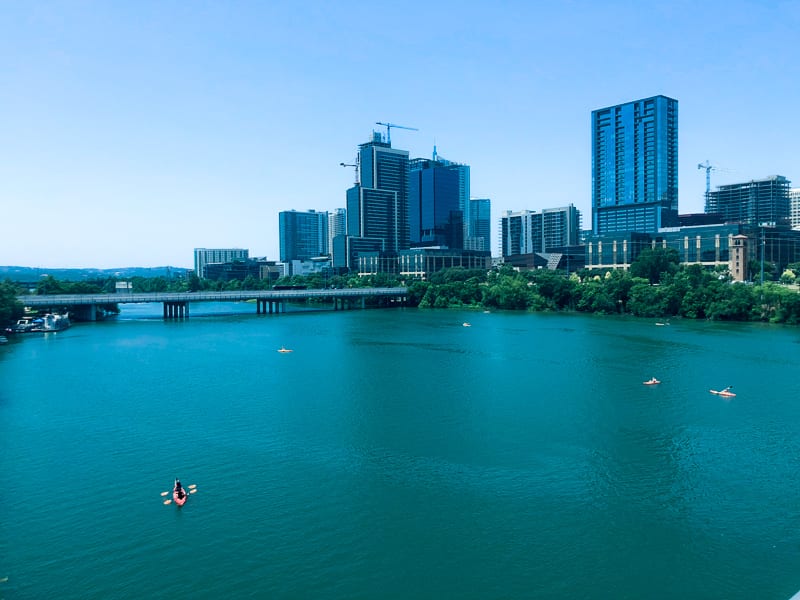 First up, and the most important category in my opinion, FOOD! We love getting to experience new restaurants whenever we travel somewhere new and trust me, Austin didn't disappoint in this area. I just wish there were more meals in the day so we could have tried a few more places!
Food:
We went to Eberly for brunch the first morning we were in Austin and honestly? I think it just might have been my favorite place the entire trip. I LOVED the decor inside and the food was amazing! The make fresh handmade pop-tarts so my inner kid was giddy. Also, the avocado toast was perfect on a hot morning!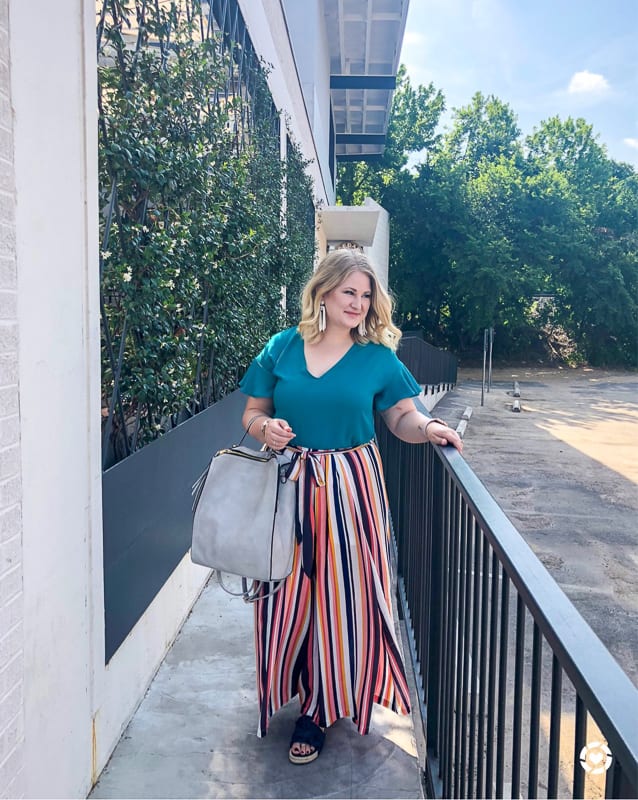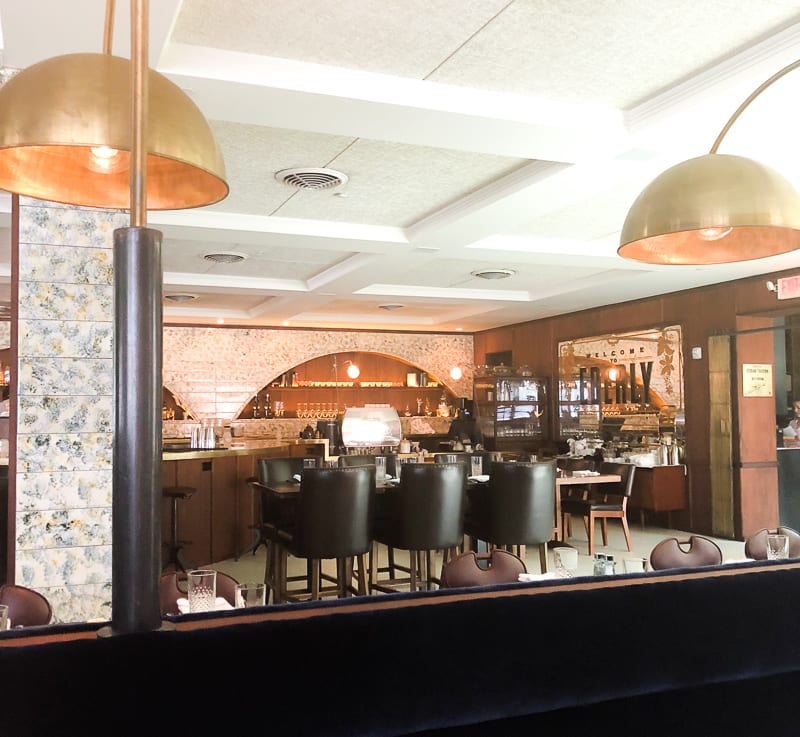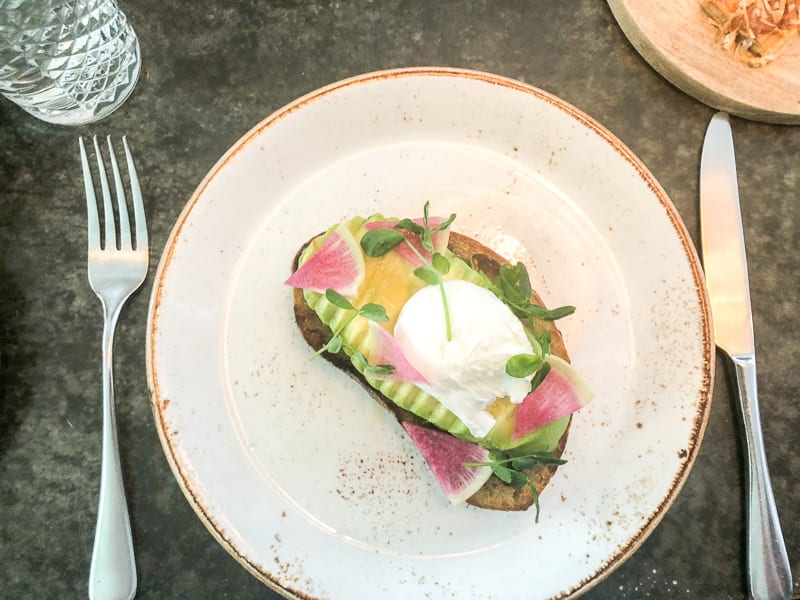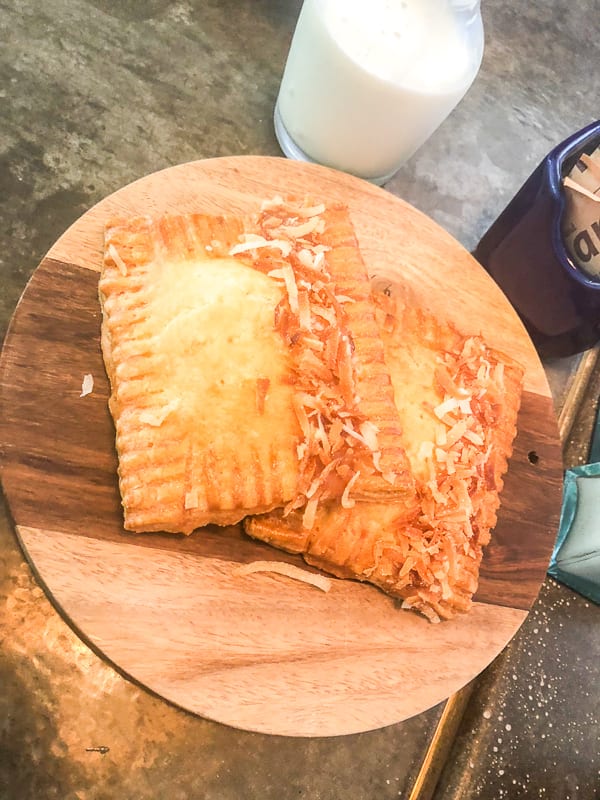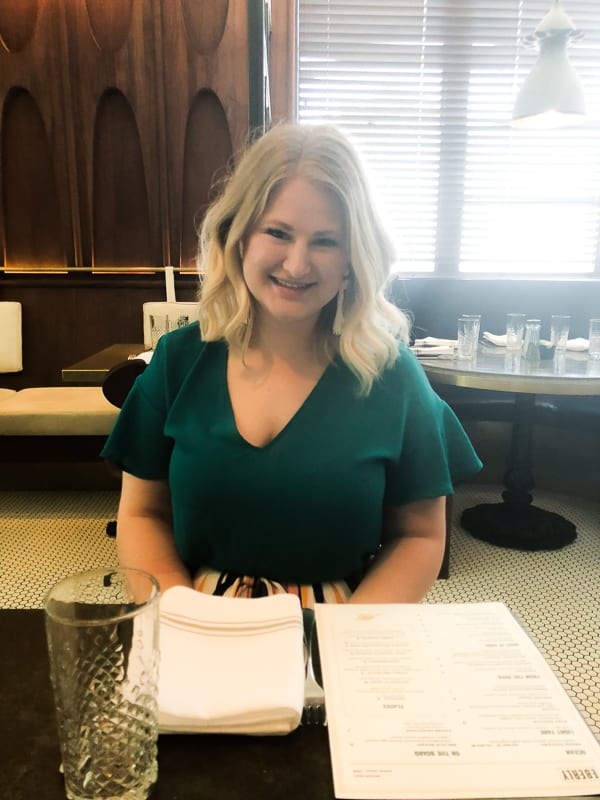 Before heading to Austin, everyone talked about Torchy's as the place to go. And they certainly weren't wrong. We ended our trip here for their breakfast tacos and they were pretty delicious. I heard that the lines can get kind of crazy here but when we were there (at 10am on a Monday) it was pretty calm.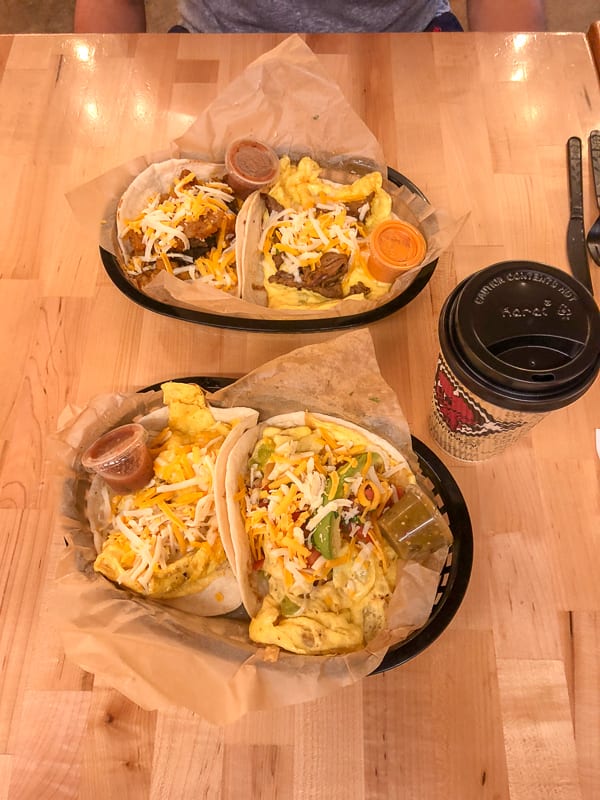 Manuel and I love barbecue. We didn't really get it much in Germany so we have been going out for it now a lot. And since Austin is known for it's barbecue, we wanted to get the best. Buttt we didn't want to wait all morning in line at Franklin's. Although I am sure Franklin's is amazing, we heard that La Barbecue was pretty close in taste. We arrived at about 11:45 and waited in line until about 1:40 when we sat down with our food. The wait was 100% worth it. Seriously, I can't picture any place being better because La Barbecue was on fire! We tried a bit of everything but I am still drooling just thinking about the brisket – so so good!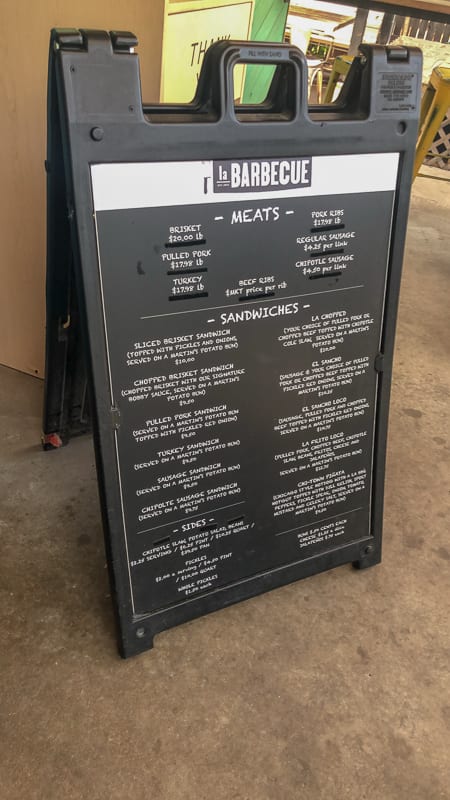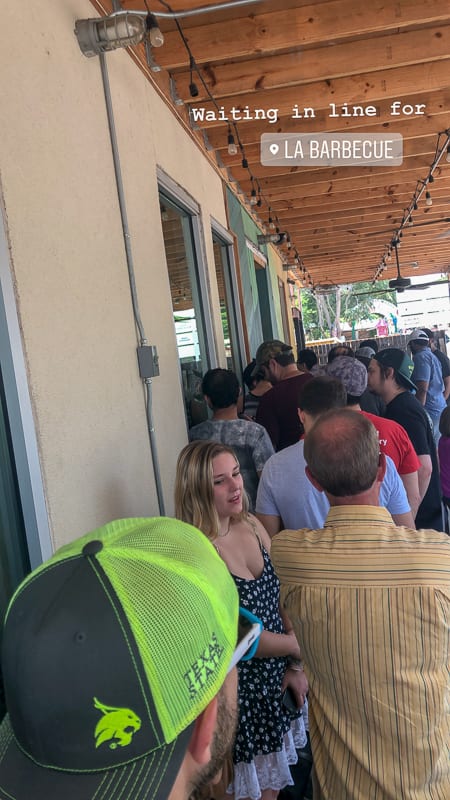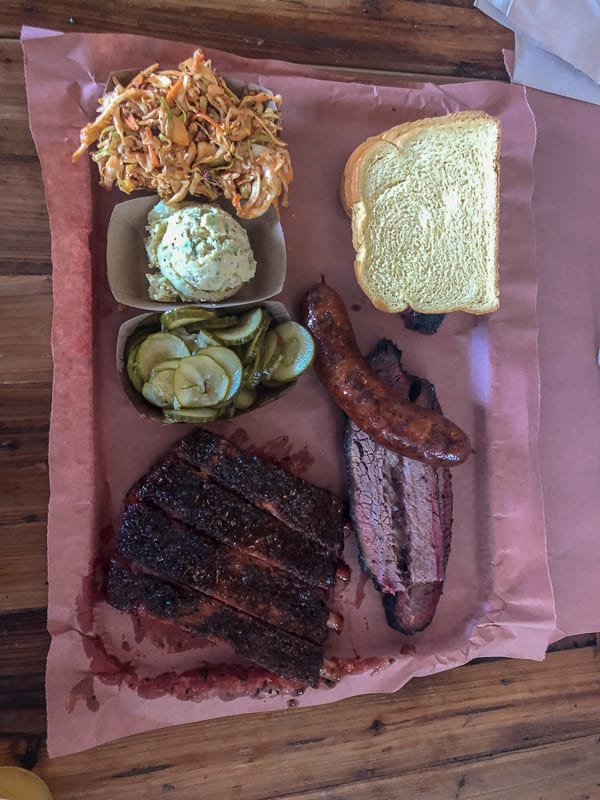 Most restaurants that we go to on vacations, I like to have planned out. We happened to just stumble upon Perla's as we were shopping in SoCo and we needed a break from the heat. Here they had a huge selection of oysters and some of the biggest shrimp I have ever seen. Oh and the lobster roll looked out of this world! Since we were only in for a drink, we had a few oysters and the drink of the day (which is rotating and really reasonable). The oysters were so good!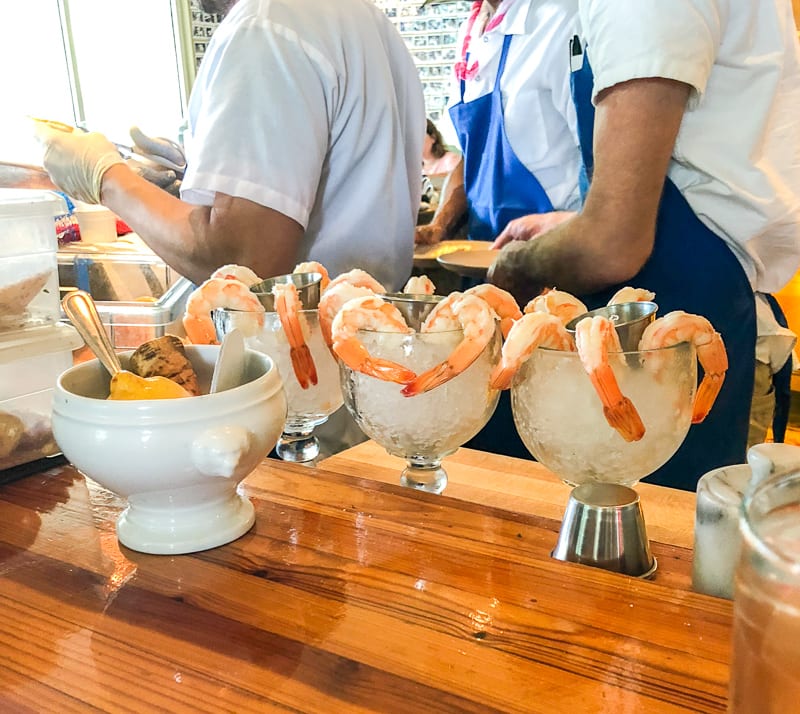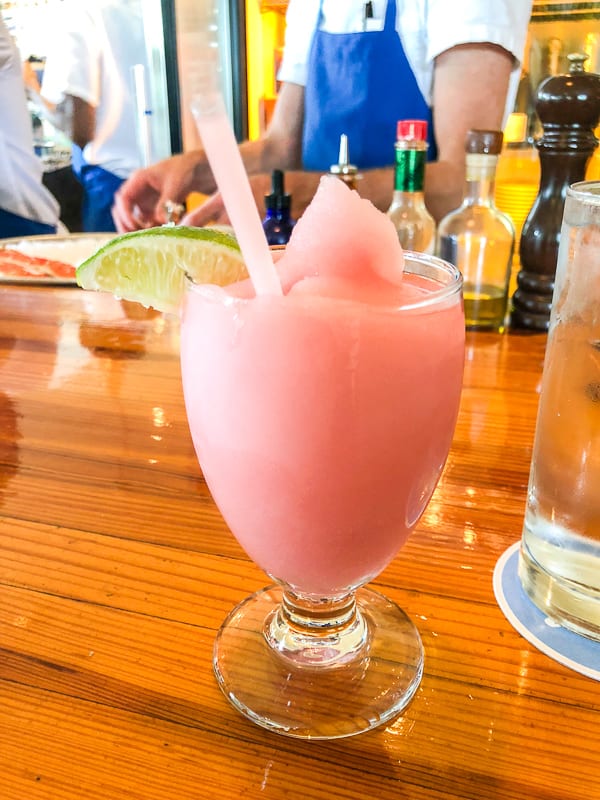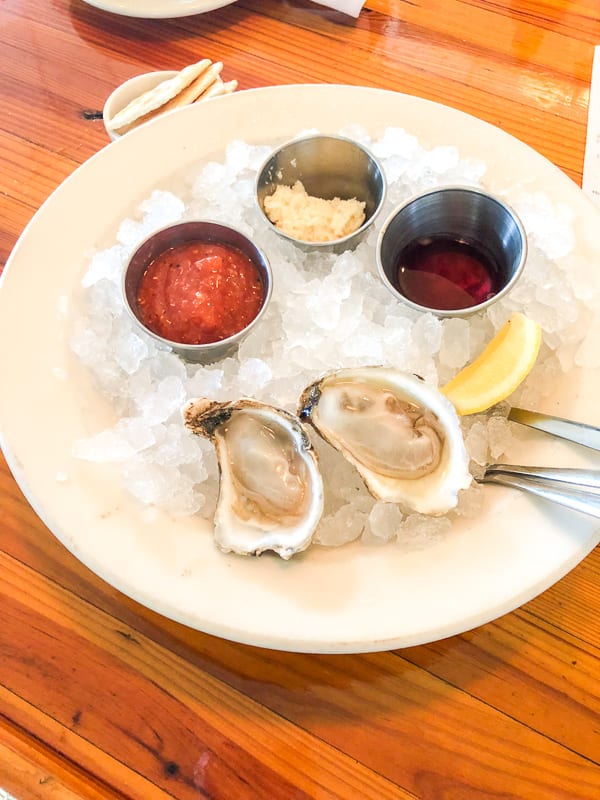 I had to go here because I have been dying to try them since they were featured on a food show. The line was long (even at 10pm on a Sunday) but it was worth the wait! The Voodoo doughnut didn't disappoint and if you find yourself on 6th street, stop in for one!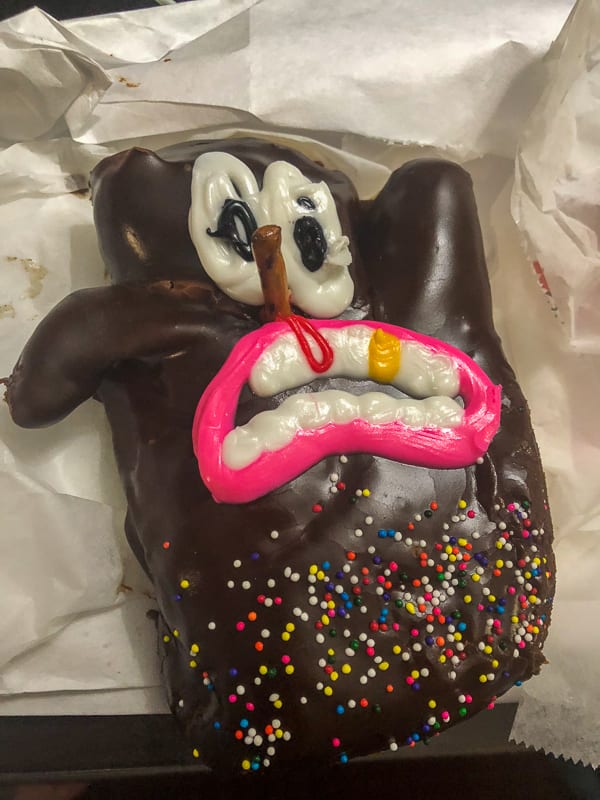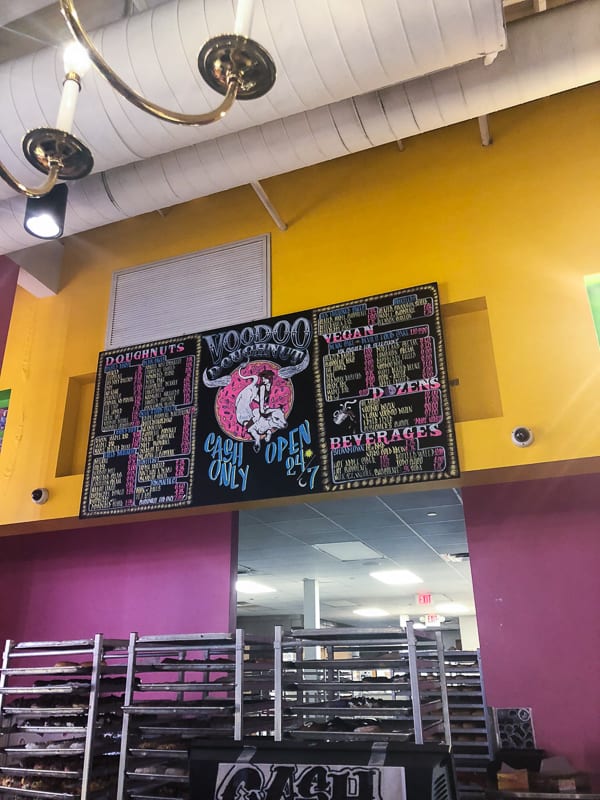 Any food truck! 
There were SO MANY food trucks – wayy more than I expected! Some of the trucks serve amazing food at great prices so if you happen to stumble upon a couple, you just might be in for a treat!
* A quick note. We also tried Grizzeldas which was supposed to be super good. I loved the decor in the place but the food was really disappointing. It was way overpriced for what you got and it wasn't anything special. Certainly my least favorite spot we ate at.
Things to Do:
After braving the Texas heat, it felt so good to cool off here. I was shocked at how big the "river" is and it never felt crowded (we went on a Sunday from 8:30-11:30am) It was a unique place and I really recommend checking it out, even if it is just to take a quick dip – the water is a consistent 68-70 degree temp year round!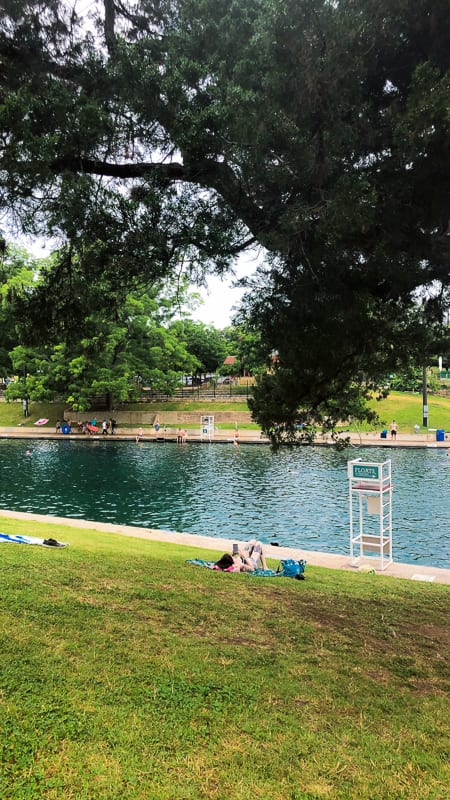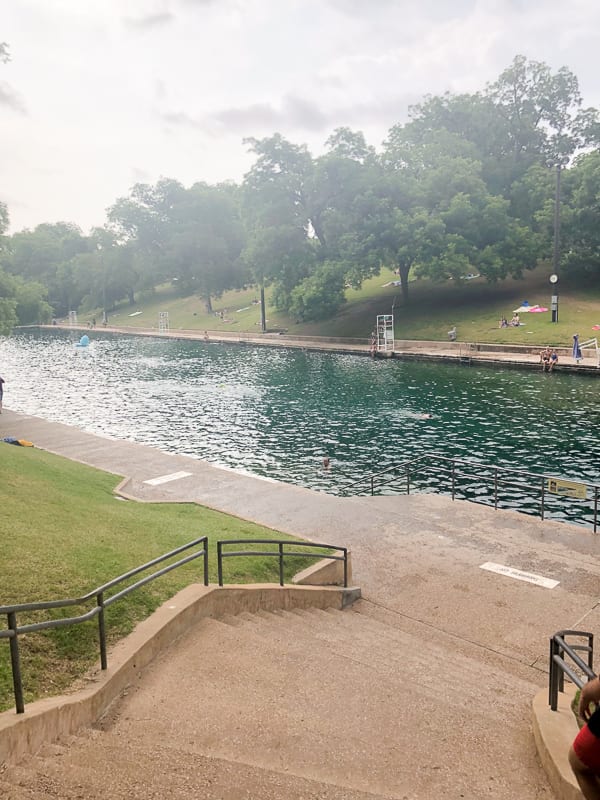 After finally asking someone what "SoCo" was I finally figured out it was South Congress – a street. We started towards the "end" of the walk-able area near Torchy's and proceeded to shop through all of the cute boutiques, boot shops, candy stores, and just all around unique places. It was great that we could jump from store to store and not be in the heat for long. Along this street is also where we discovered Perla's restaurant (mentioned above)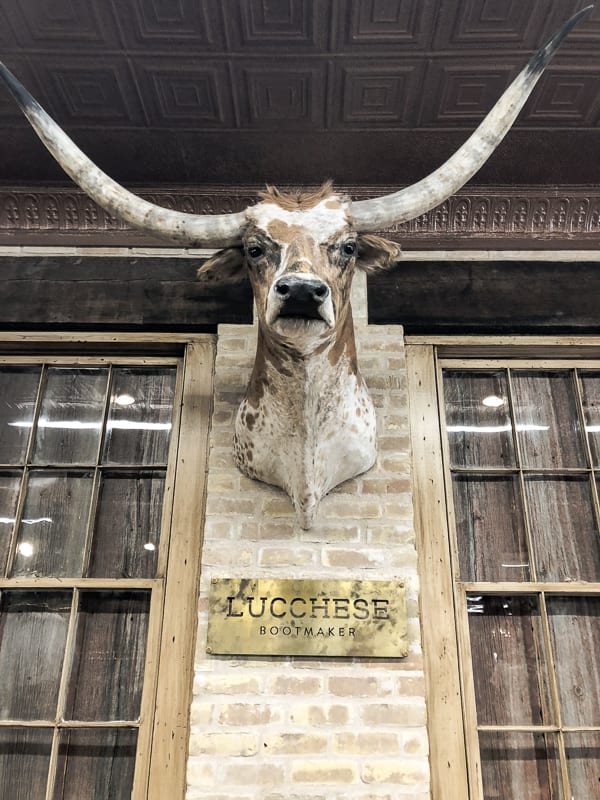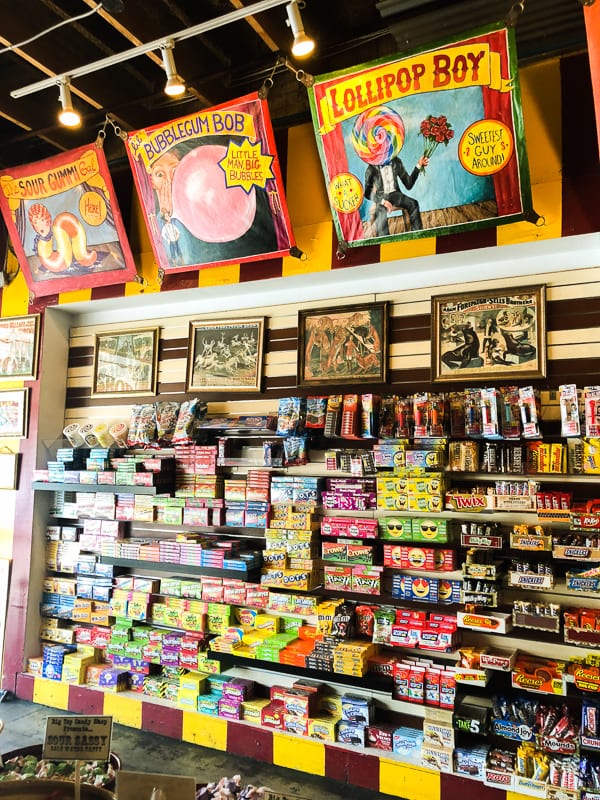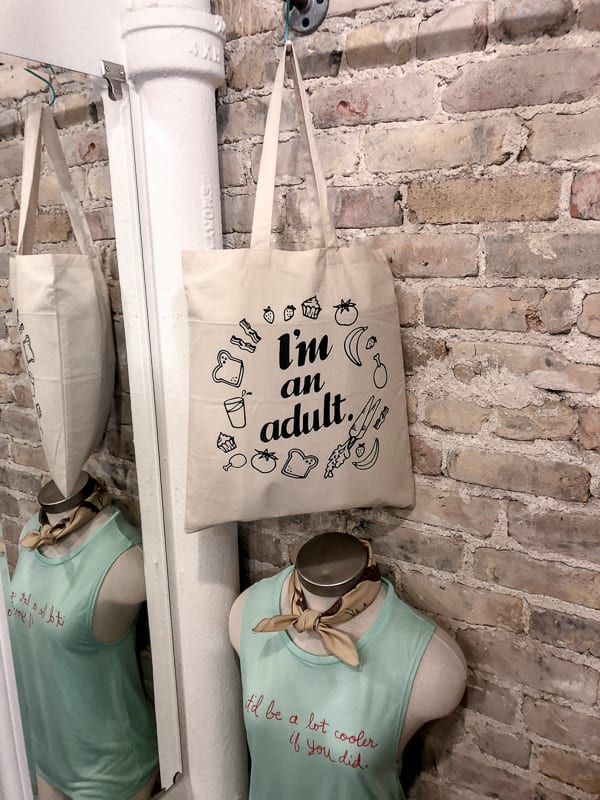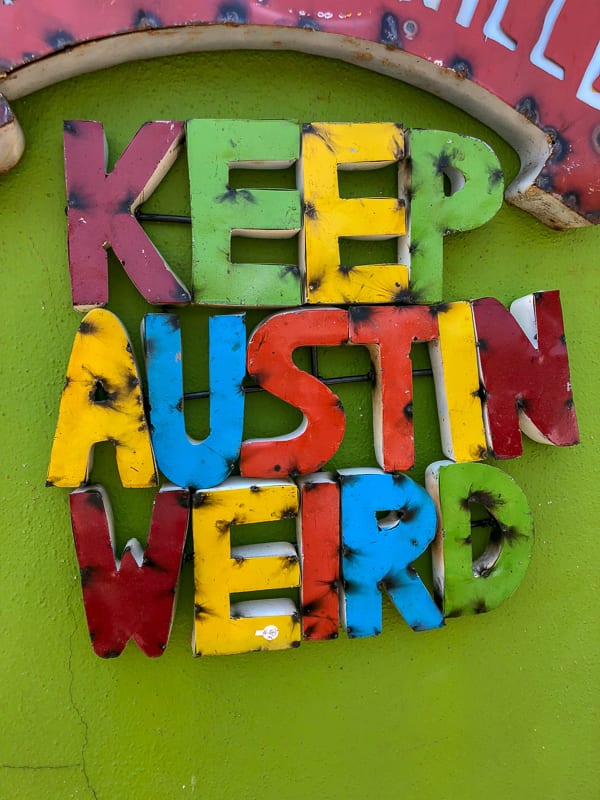 This is the oldest operating hotel in Austin and it is gorgeous (both inside and out!) If you can, I would stay here but if you aren't willing to shell out the cash, coming in for afternoon tea or happy hour is a must. You can sit in the bar area and get cheap drinks and appetizers – try the queso and the bacon wrapped dates (so good!)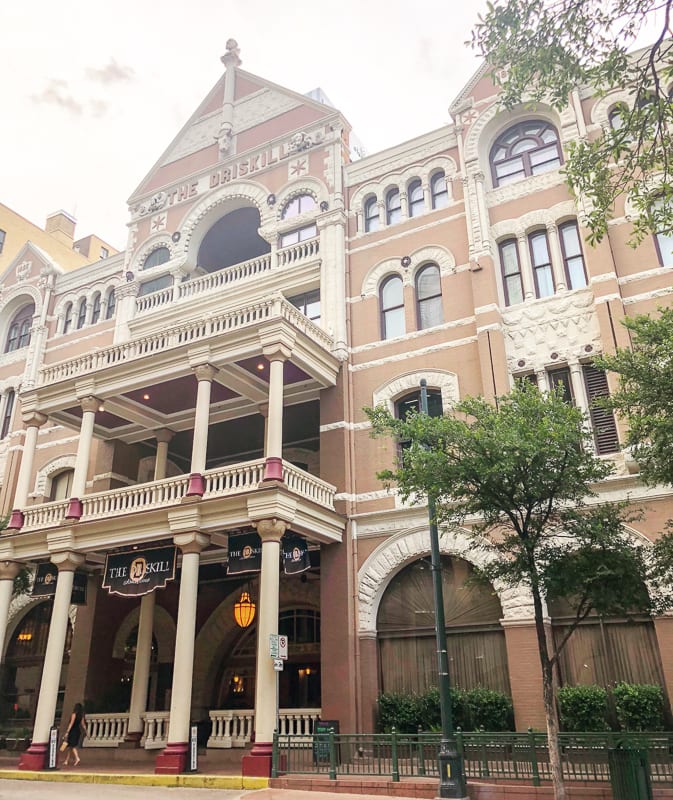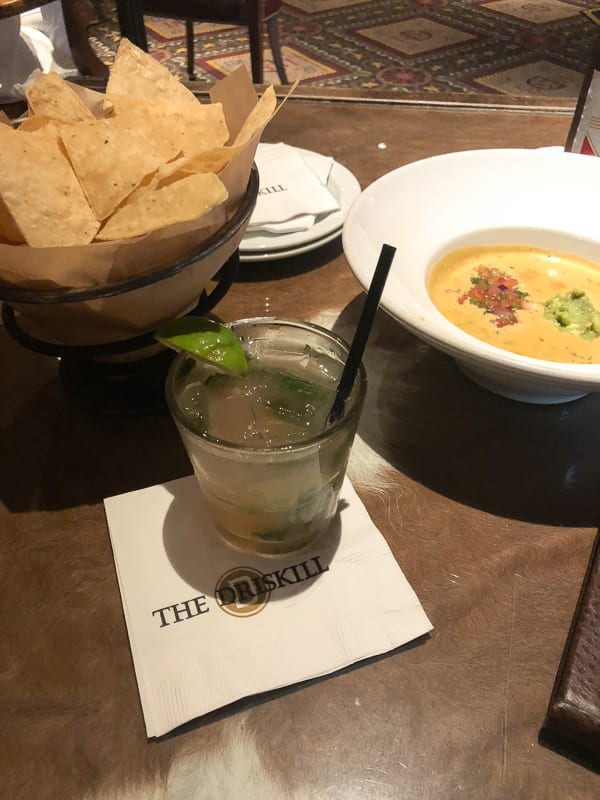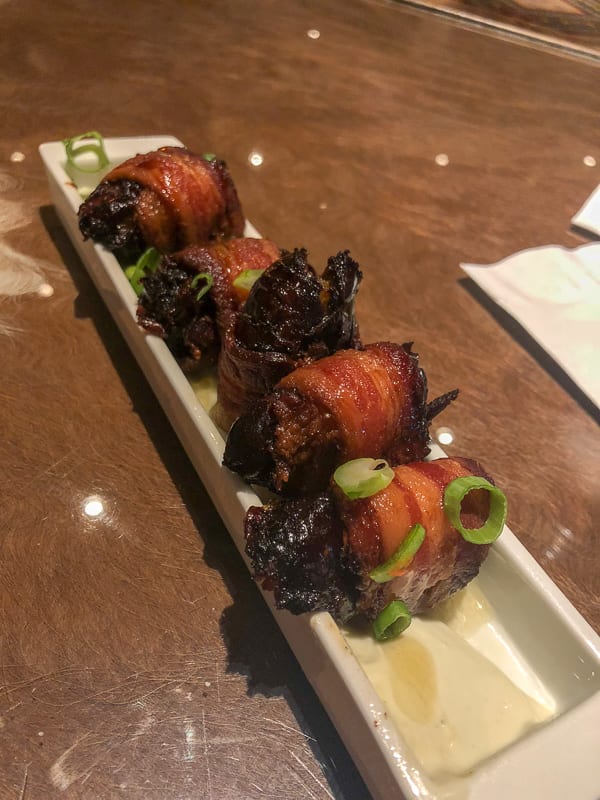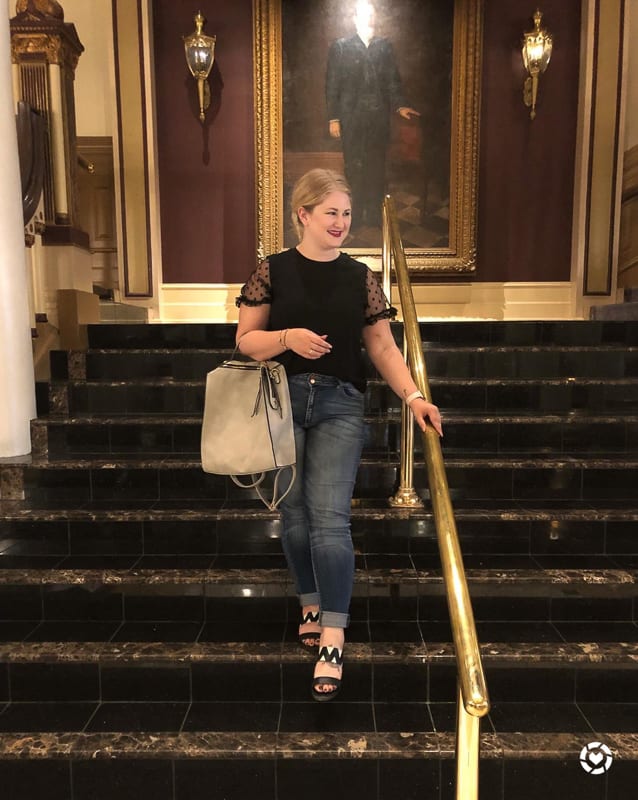 Rainey Street
This street has so many older homes that were turned into bars and restaurants (and lots of outside patios) I highly recommend checking it out for at least a drink or two. We went during the day on Sunday and it was just crowded enough 🙂
Walk along the river / Watch the Congress Avenue Bats at Sunset 
The Congress Bride is home to the largest urban bat colony in North America. There are about 1.5 Million bats that live there. Yes, I said million. Each night at sunset, the bats fly out in search of food and it has become a huge attraction. Now, I was a bit underwhelmed by the bats but the people watching was pretty fun! And Manuel and I walked along the river before getting to the bride and that was certainly something to check out.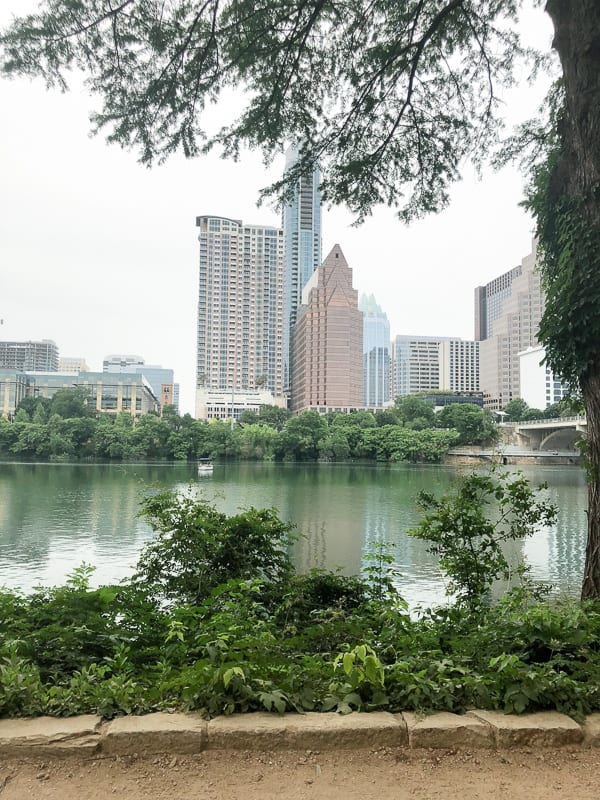 Grab drinks at the numerous bars and outdoor patios (see the full list in the next section!) 
Drinks:
This was such a cool little hidden oasis in downtown! They had bags, pool and tons of other yard games set up. Or you can grab a seat and just relax. I loved the sangria here!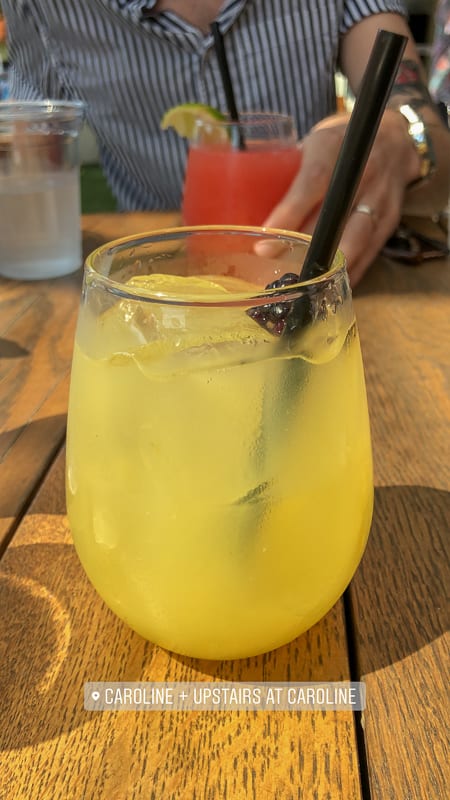 This bar in East Austin is the perfect place to relax and spend the afternoon. Check out the pool and Frosé (frozen rosé)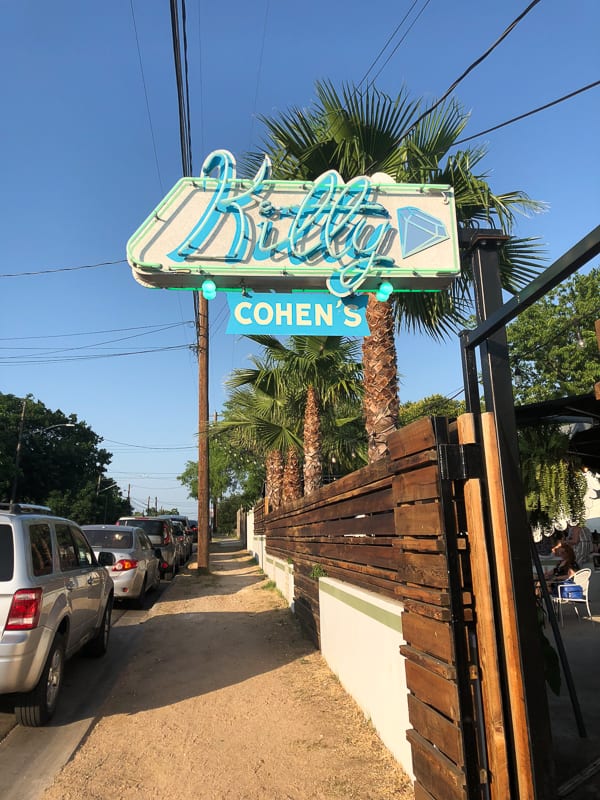 This was the most unique location for a bar ever. I kid you not, it was in a parking garage. I thought that our friends were joking when we walked to find it. The drinks here are small but mighty and they go down (a little too) easy!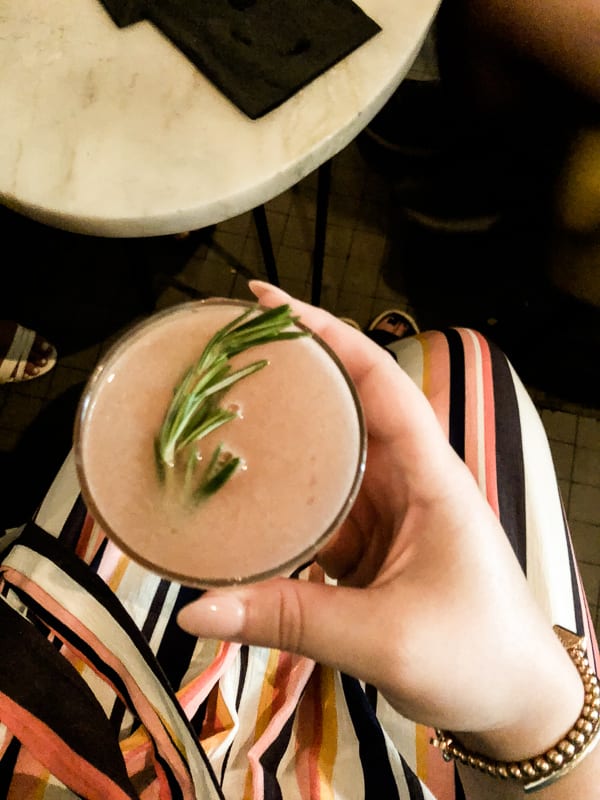 Now, I am not going to destroy all the fun on this one but I promise it is so much more than a floppy disk repair company! It was an absolute blast but you will need to know the code to get in. And I will share a super secret hint with you. If you check out The Firehouse cocktail lounge (which is super fun anyway) they just might share the code with you! Good luck!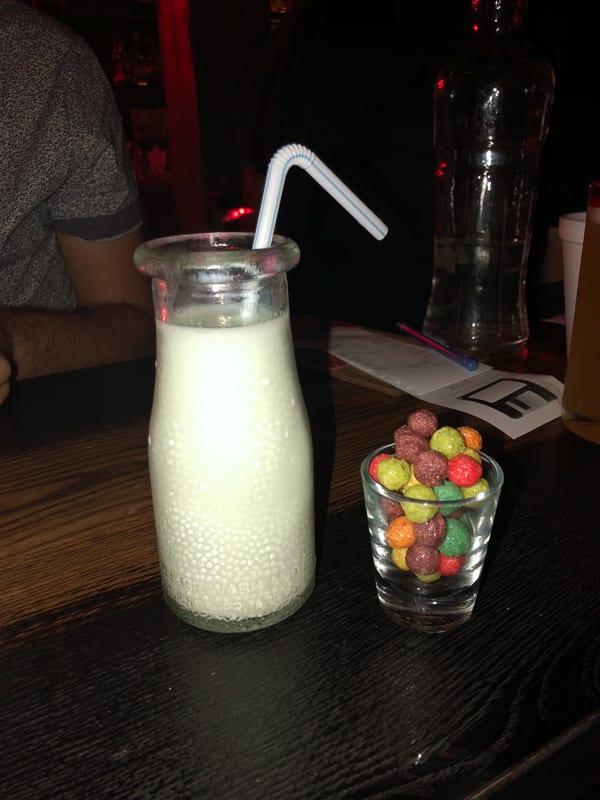 6th Street
When we first flew in, we headed directly to 6th Street which probably wasn't the best idea. Unfortunately, we didn't know that there was a "good" side of the street and a not so good side. Our Uber dropped us off at the very end of the street (on the not so good side) and we had to walk down to the bars. Once we got to the bar areas it was much better. We went into a couple of the bars and had a few drinks. Overall, it was a bit of a rough area with lots of homeless so I preferred going to some of the other areas for drinks.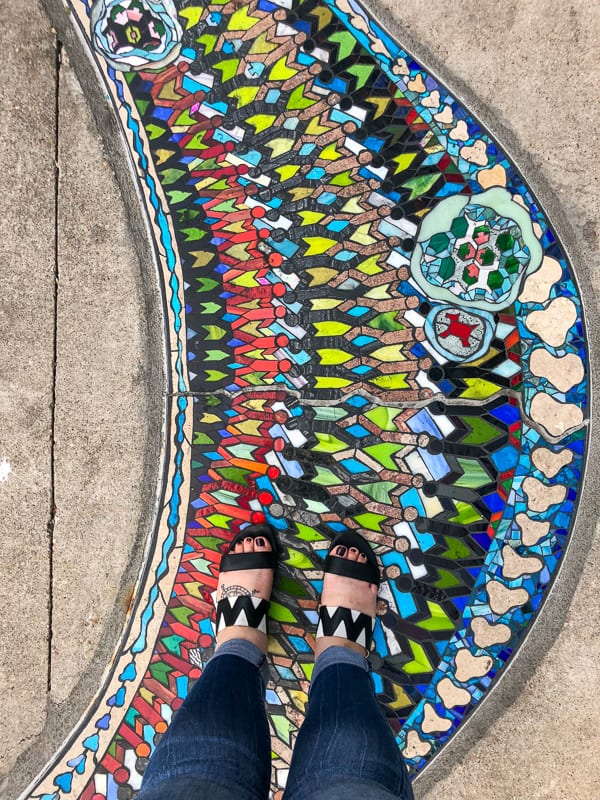 And there you have it! How we spent One Weekend in Austin, Texas! If you are traveling to Austin – have fun! Or if you have already been and know of something else that is fun, drop it in the comments below!