With all the craziness that comes along with being pregnant, I have really tried to take time each day to relax and enjoy the free time that I currently have. One of my favorite moments of the day is right away in the morning.
It is typically still dark out when I wake up to take the dogs outside. Manuel is still sleeping and I have the living room to myself. After being outside in the cold, I love getting to come in and brew a steaming hot cup of Cameron's Coffee.
Using their Eco-Pods and my Keurig, I have a deliciously hot cup of coffee in minutes. Right now, I am really enjoying the Toasted Southern Pecan blend – it is smooth and unique and has just the right amount of flavor where I don't need to add anything to make it delicious.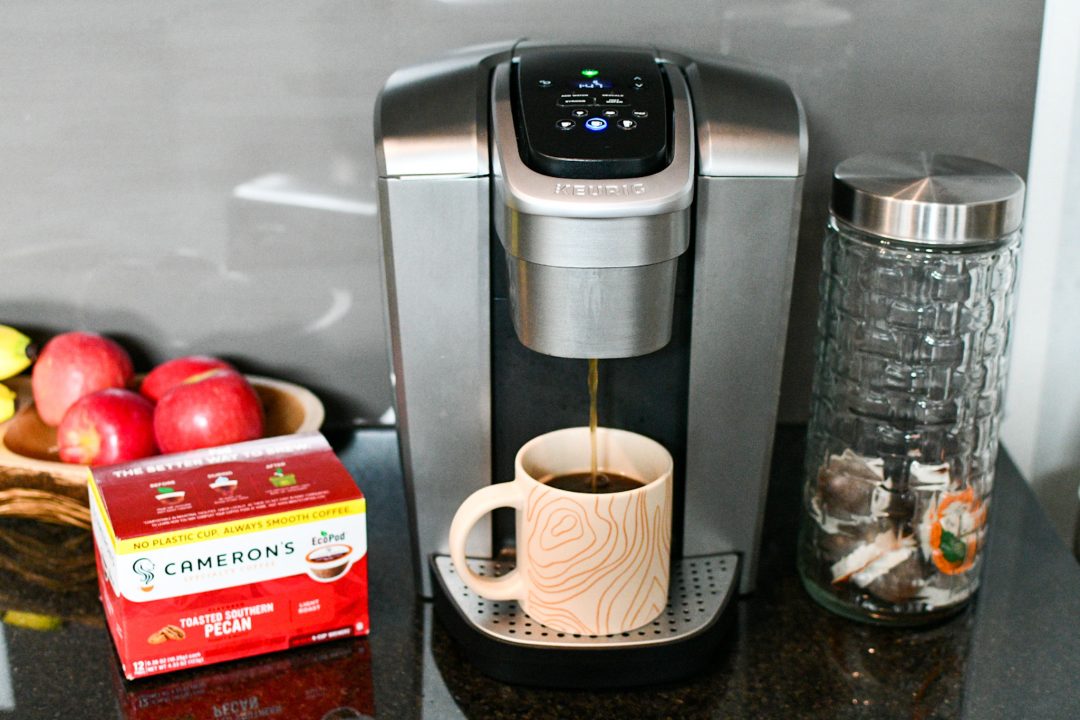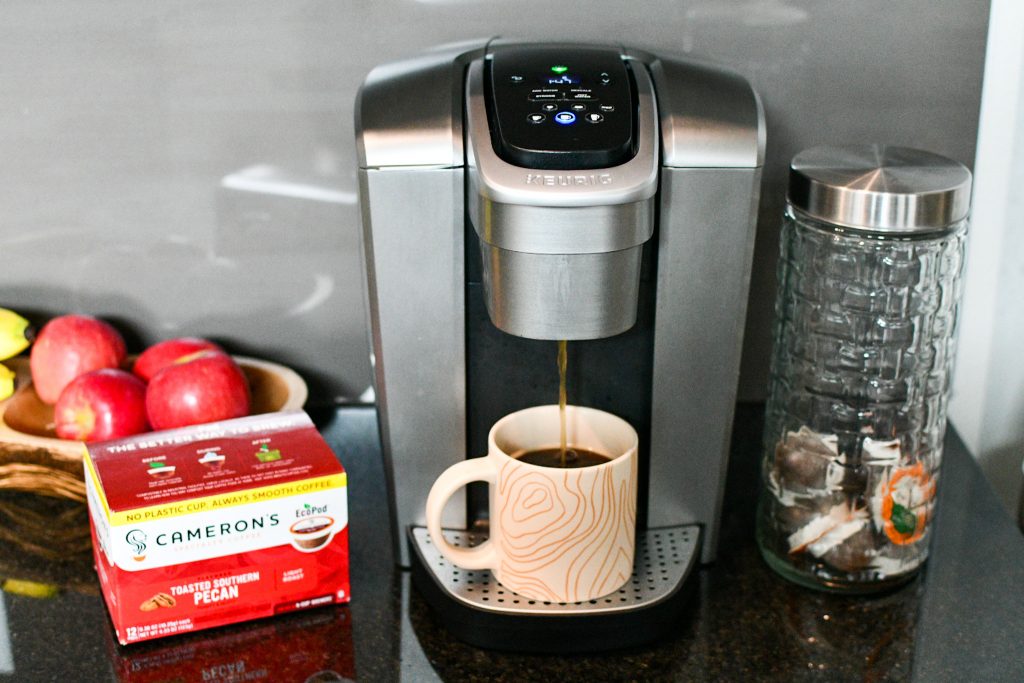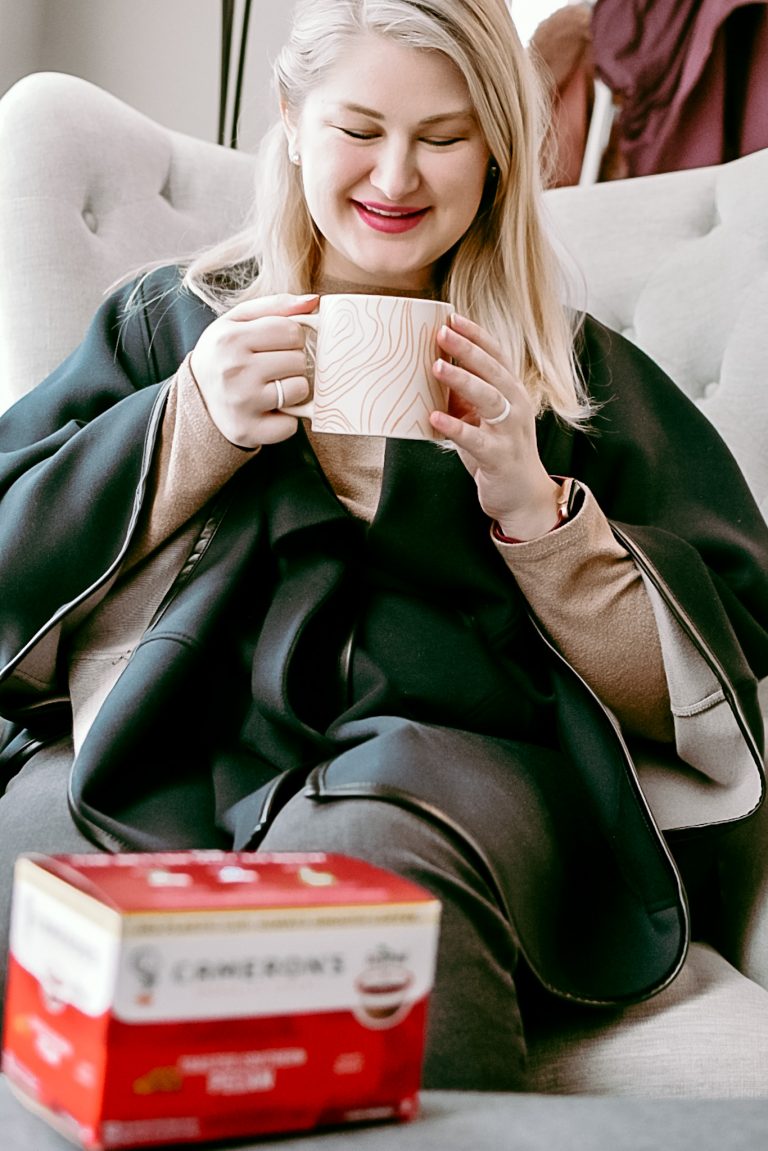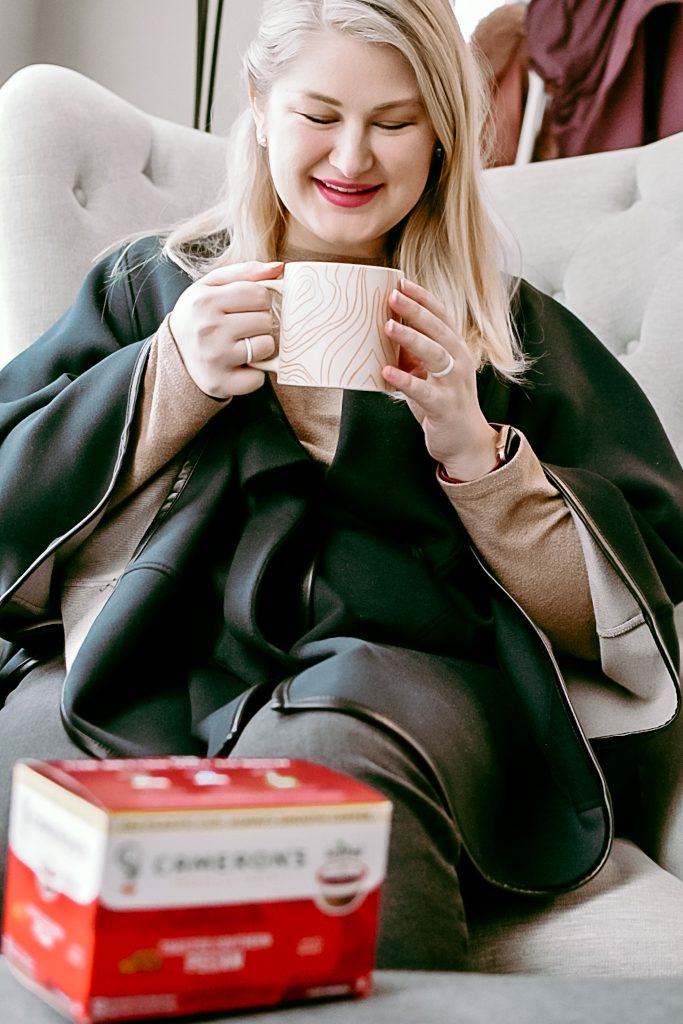 Related post: Where to buy Cameron's Coffee
There is an armchair in the living room that I always curl up in, with a blanket and my coffee. Depending on the day, I will do the following:
Go through what I have coming up for the day, not making any plans, just acknowledging what needs to be done
Meditate if I am feeling a bit stressed or if I need to relax
Cuddle with Leo and Charlie (our dogs) because who doesn't love dog snuggles?
Just sit back, enjoy the silence, and savor my delicious mug of coffee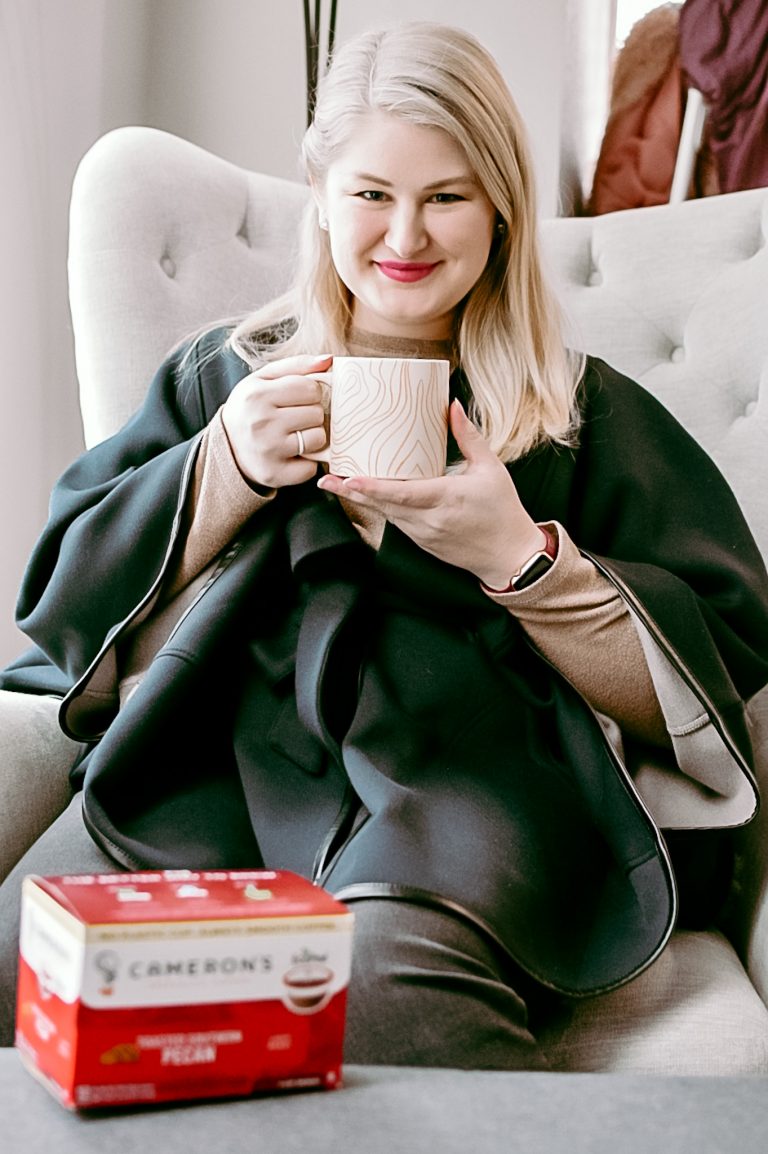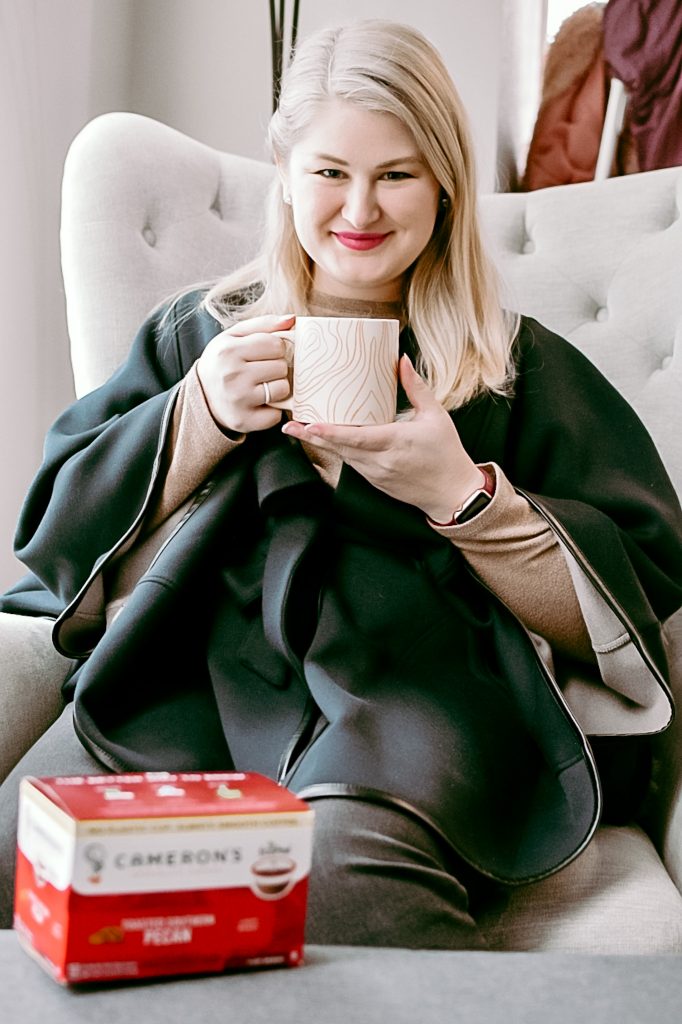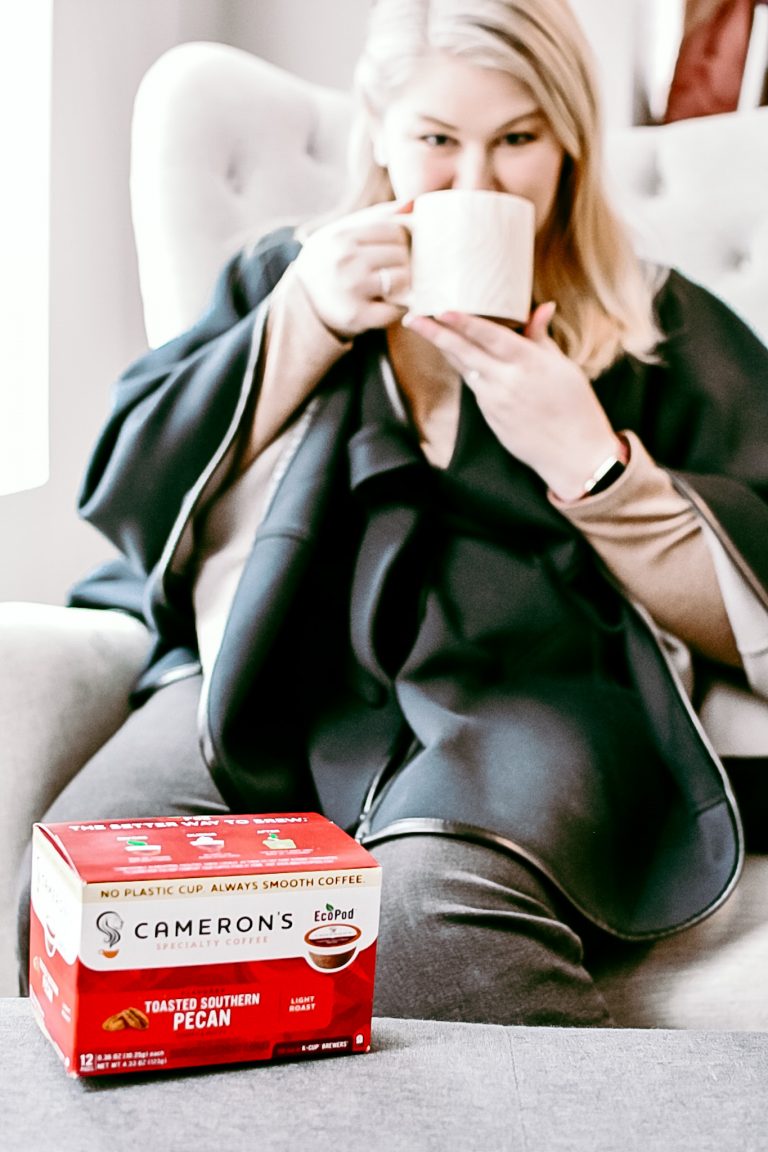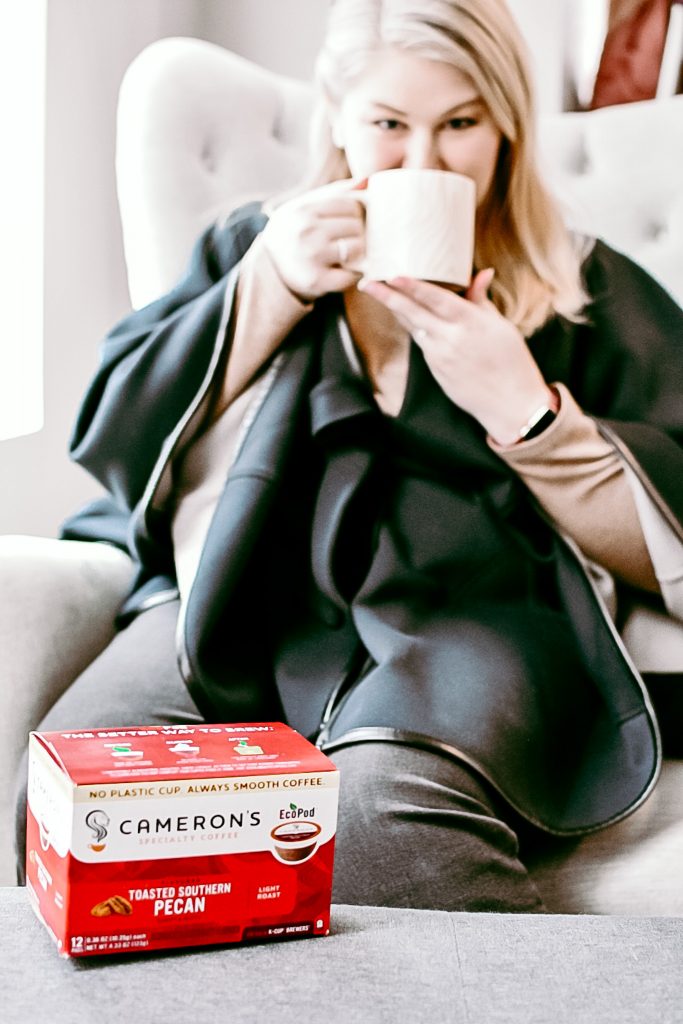 These moments are some of my favorite of the entire day. Before I have to start rushing around checking things off my to-do list, I am able to just take a moment to relax, slow down and enjoy the present.  It always leaves me feeling refreshed and ready to get my day started. 
There is something so calming and peaceful about sitting in silence and enjoying a warm cup of coffee on a cold day. Don't you agree? Tell me below, what is one of your favorite moments of the day?