Since becoming a mom, my schedule has gotten much busier but more than ever, I am trying to prioritize my health. I want to make sure I model a healthy lifestyle for Leonie, and make sure that while breastfeeding, she is getting everything from me that she needs.
However, having very little time normally results in unhealthy eating. I set out to try and find a solution that didn't take much time, but still gave me the vitamins and nutrients I needed. Enter Kencko Smoothies.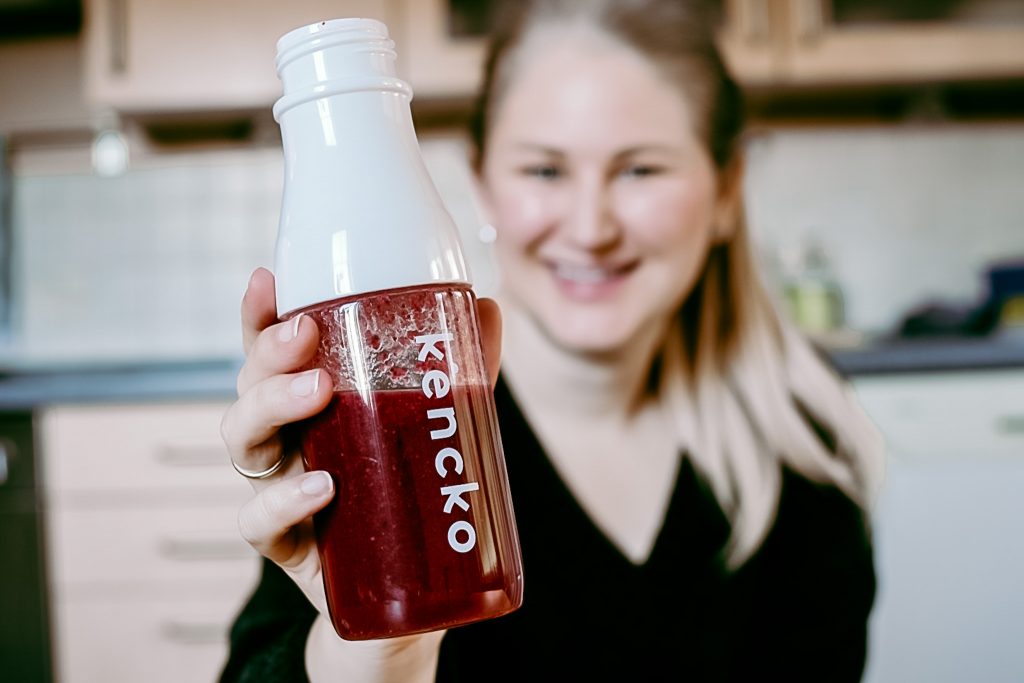 Kencko Smoothies Review
I first saw an ad for Kencko Smoothies on Facebook and honestly? It seemed too good to be true. I have tried numerous other instant drinks and "shakes" only to be left severely disappointed with a pantry full of unused shakes. The ad kept popping up and my life kept getting busier so I decided to give it a try.
The box arrived, and I was EXCITED to say the least. The possibility of being able to create a fresh smoothie with one hand (while I hold Leonie) in about 30 seconds sounded amazing. And if I could get some of my daily fruit, vegetable and fiber servings while doing so? Win!
Just 1 in 10 US adults eats the recommended minimum of 5 cups of fruits and vegetables every day. 1 in 20 eats enough fiber. 

– Kencko
Kencko Smoothies Unboxing
I loved that the box is customized – doesn't it make you feel super special when something is addresses specifically to you? It does for me. I had so many flavors to try, and the colors were all gorgeous – I just hoped that they tasted as good as they looked!
They come with a special bottle that is reusable and dishwasher safe. The bottle also has a "fill until here" line for ease of use. No measuring, simply pour in milk or water depending on the smoothie.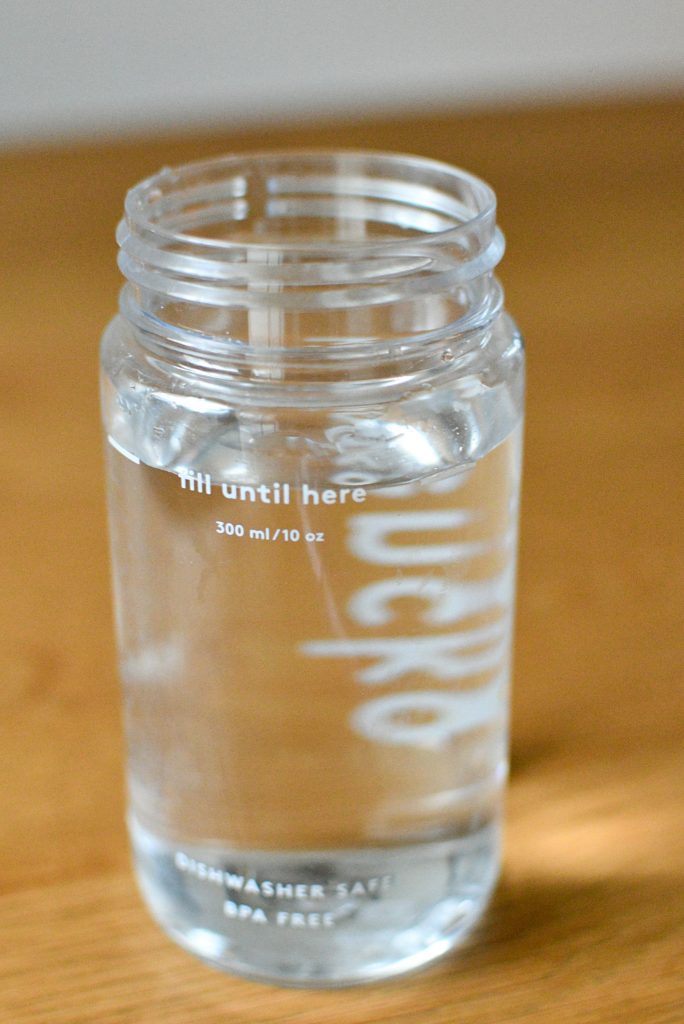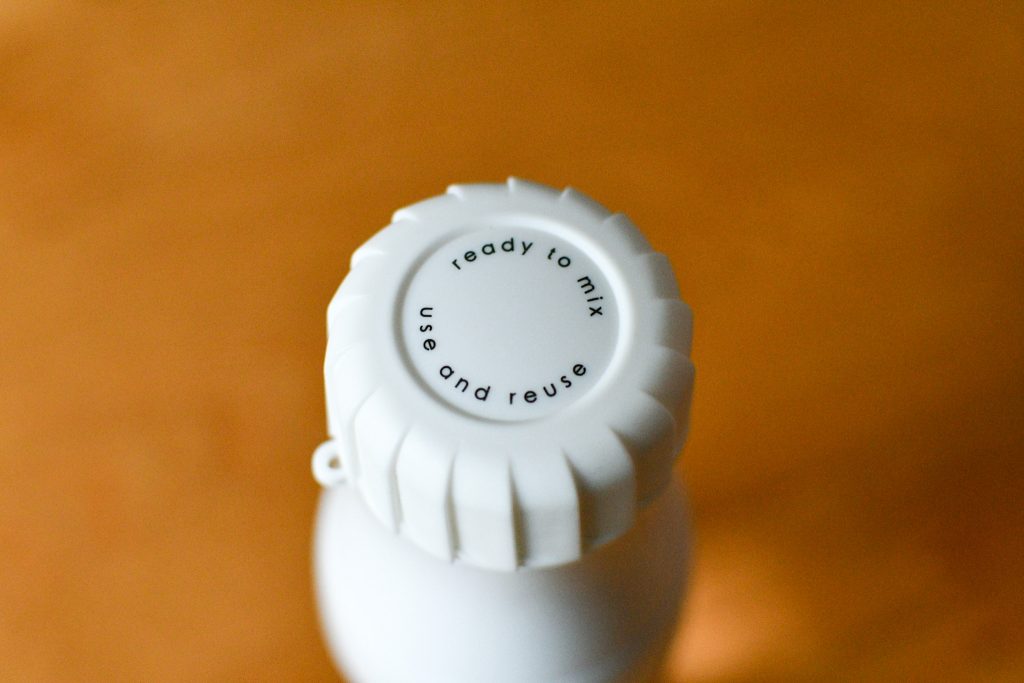 Kencko Smoothies Flavors
The flavors were one of the things that originally drew me in. They have so many to pick from, and even have some additional seasonal flavors that they add. Each of their flavors is named after a color. I love that the packaging lists out every ingredient inside as well as specifies what it will "help" with. There are ones that help with energy, mood, skin, concentration etc.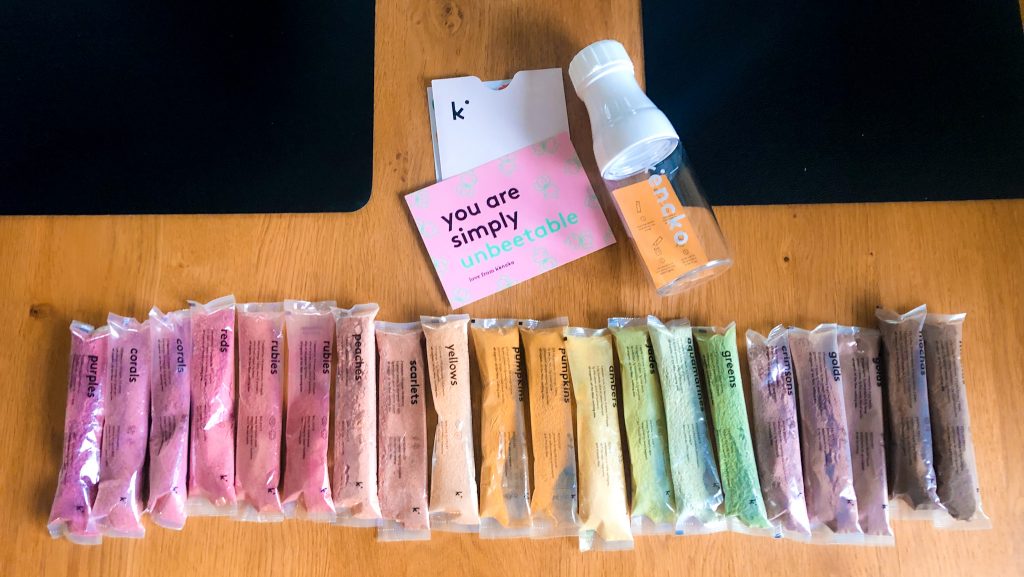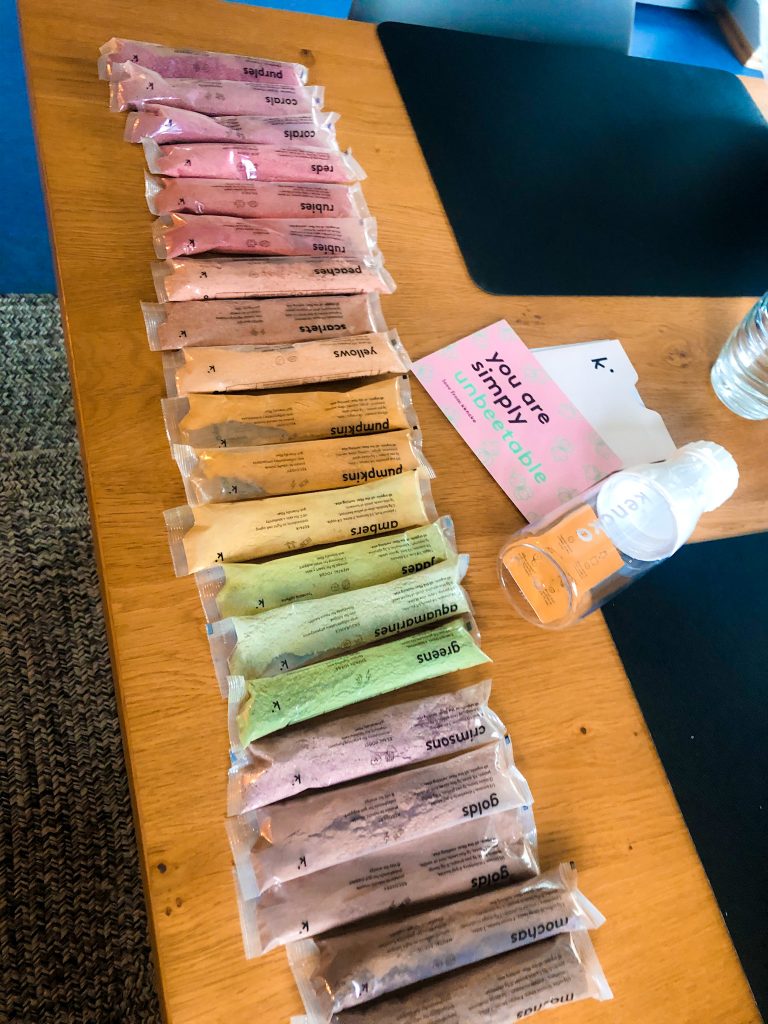 Every year, almost half of the world's fresh fruits and vegetables are left to rot. This waste creates more greenhouse gas emissions than most countries. We capture the nutrients of fresh produce in a shelf-stable form, so they're still good whenever you're ready.

– Kencko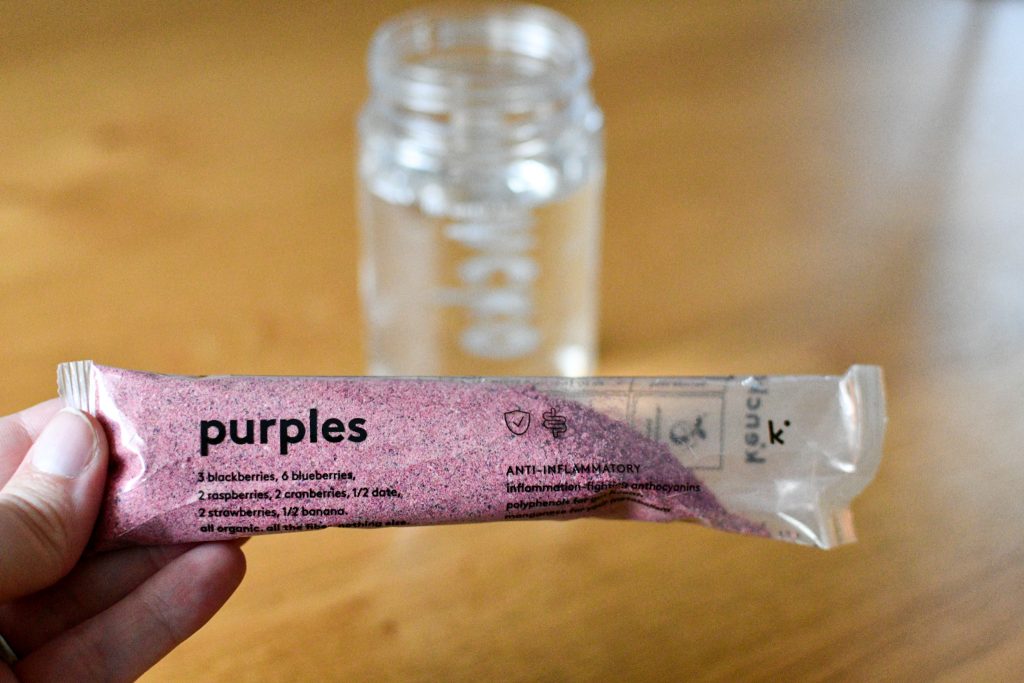 For example, purples (one of my favorites!) contains:
blackberry
blueberry
raspberry
cranberry
banana
strawberry
dates
And yes, that is it! Nothing else is added. Check out how to mix purples, as well as the nutritional info below: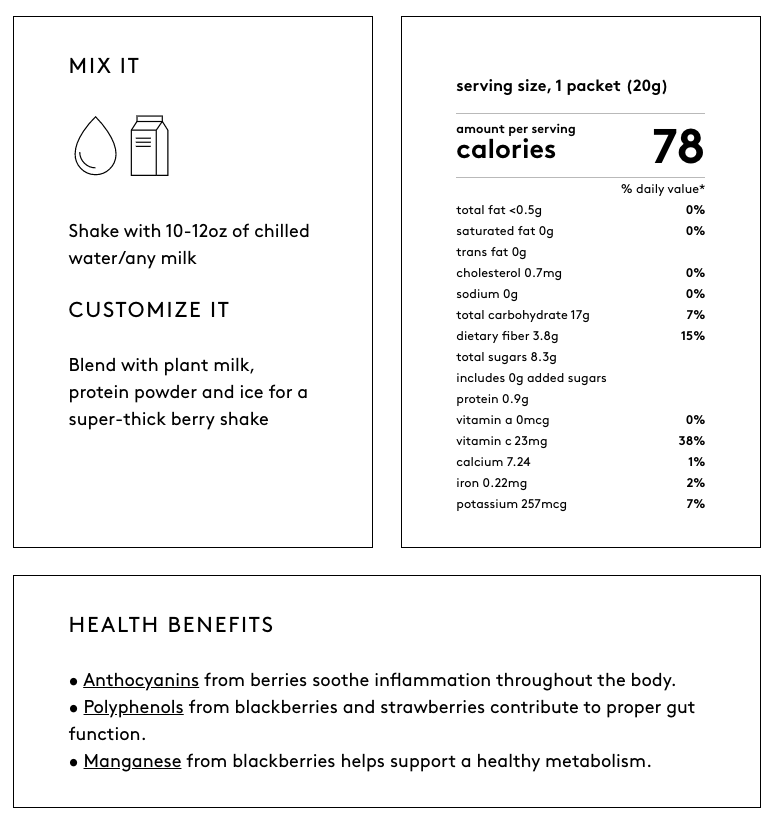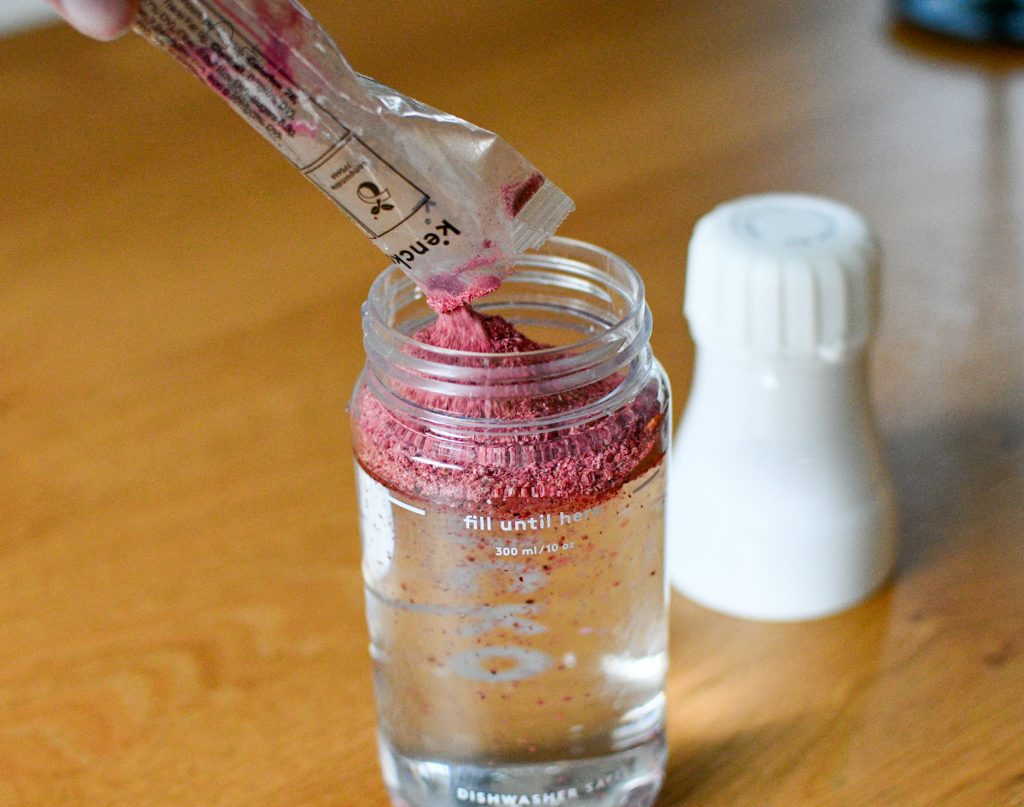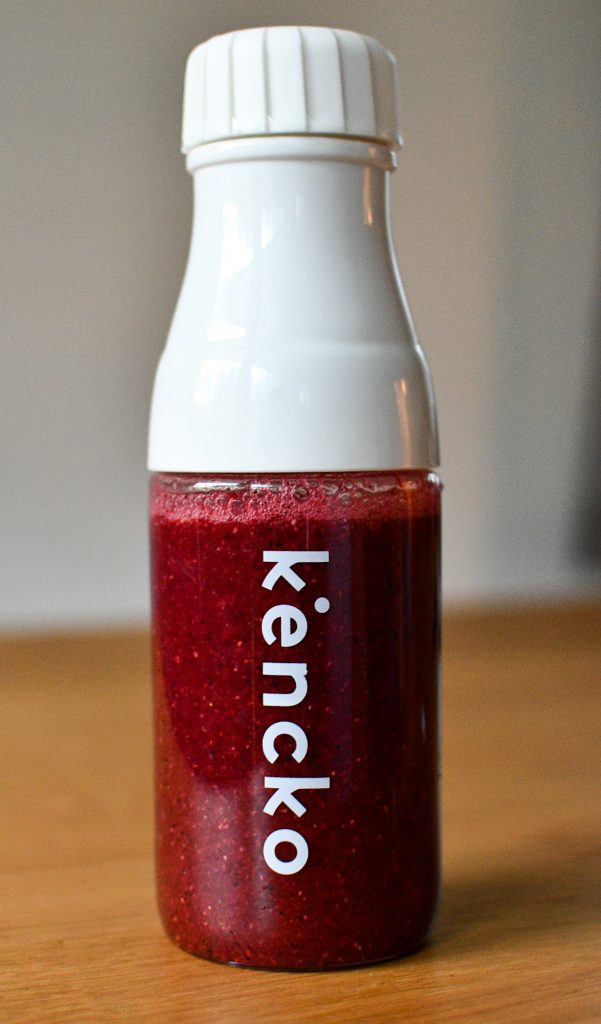 Kencko Smoothies Taste
Overall, the taste of Kencko Smoothies is amazing. If someone handed me this smoothie and told me that they just made it from fresh fruits and veggies, I would believe them.
There are so many flavors, and many flavors can be prepared a few different ways (with water or different kinds of milks) that there is sure to be a flavor for everyone! I have slowly worked my way through the flavors over the last few weeks and they all are great depending on what I am feeling like each day.
Kencko Smoothies Quality
I also love that I know I am getting a high quality smoothie because of the process that they use. It makes it super easy to get my fruit and veggie servings in everyday, even while being crazy busy.

Overall
For me, these Kencko Smoothies were such a great thing to add to my daily life. I know that I am getting a healthy smoothie, without any additives, and it doesn't take me tons of time to make. And I never have to worry about having fresh fruits and veggies on hand for smoothies.
I am able to just run into the pantry, grab my flavor and bottle, add the liquid, and keep playing with Leonie. I know that these will be something that stays a part of my daily routine for a long time to come.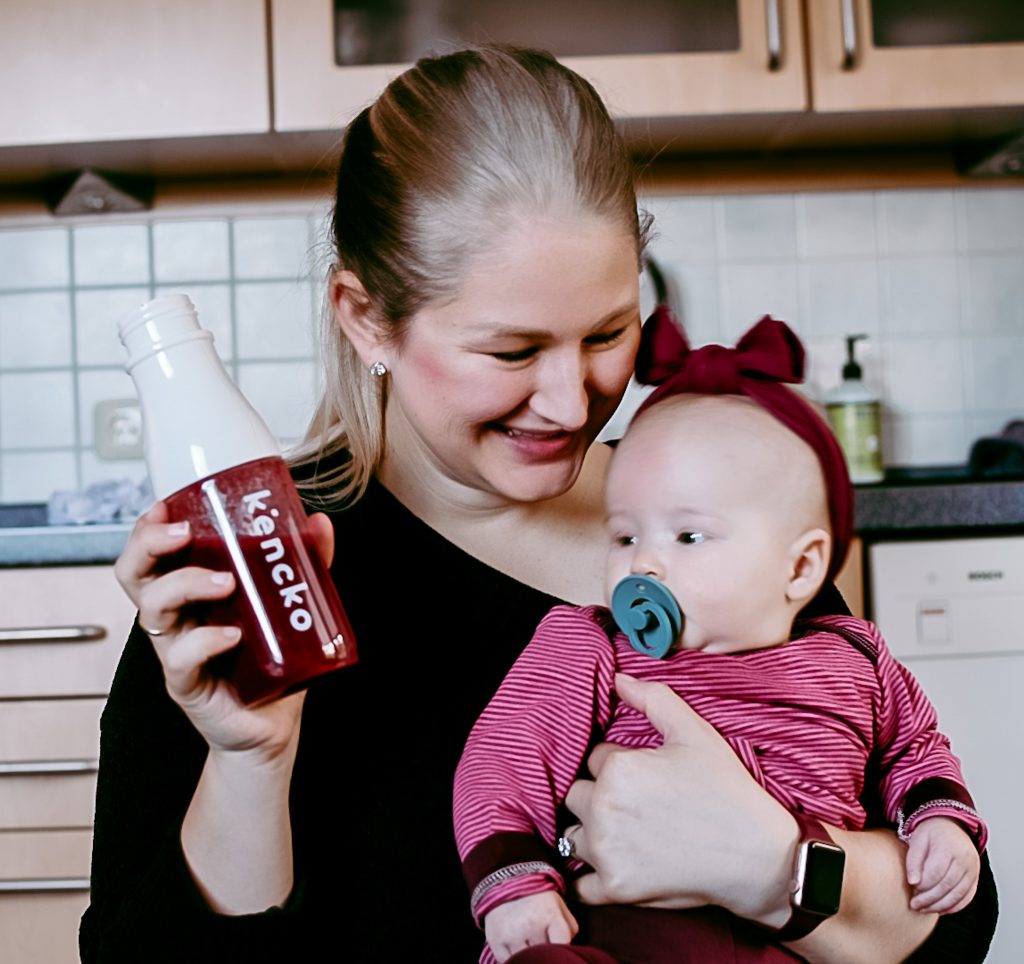 Related post: 30 Day Pure Barre Review