I am asked all the time about the black spotted wall in Leonie's nursery. It certainly is one of my favorite walls in the house, and it was so easy to do. I wanted to share a bit more about it because people constantly think it is wallpaper (which I have no idea who to do!) Instead I was able to create her easy accent wall in about 30 minutes (without using any paint).
Fun fact – I also created the wall while I was in the early stages of labor with Leonie. So if I could do it while in labor, I promise you can do it too!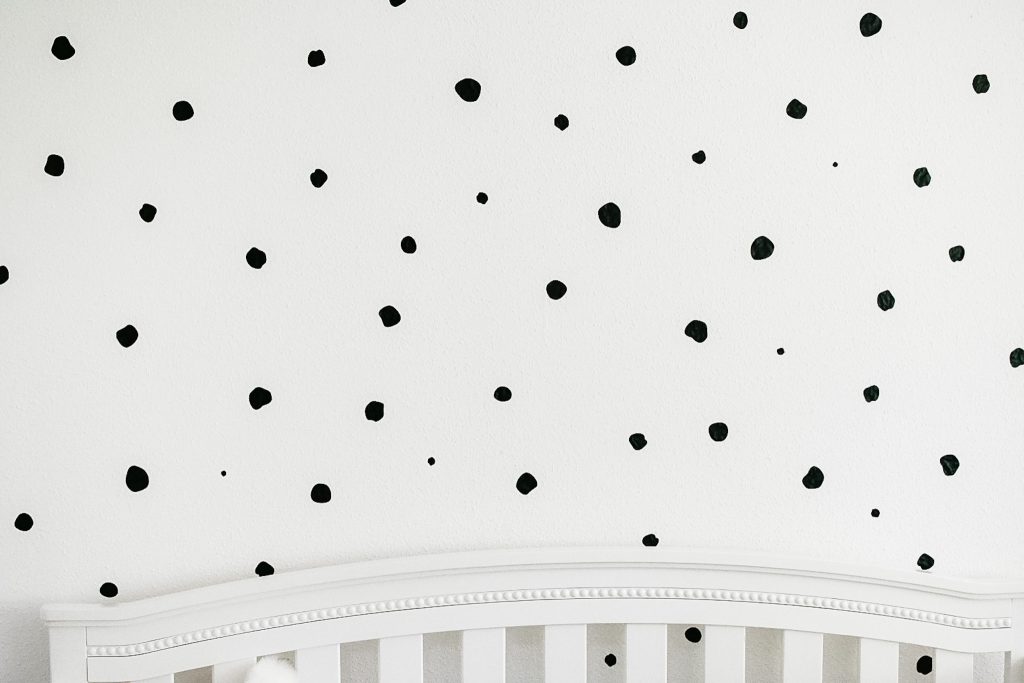 I like to change decor up to much to have anything semi-permanent in there such as a painted wall or wallpaper. Instead, I wanted to use something that I was able to eventually remove if the spots drove me nuts (they haven't yet and we are about 9 months in!)
And I will be honest, wallpaper kind of terrifies me. I have never done it, and it seems like it could get messy and difficult. Instead, I was able to find high quality wall decals that I stuck on the wall.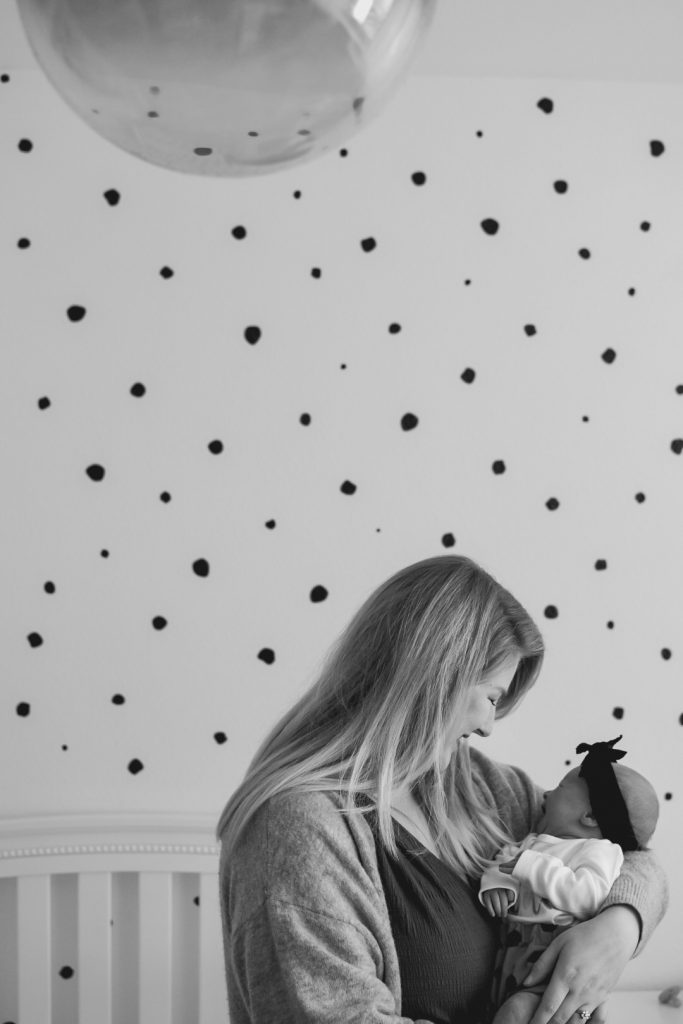 It was so easy, they were literally like stickers and I just randomly placed them all over. I started by having them pretty spaced out and then filled it in more after I was able to see what the entire wall looked like when it was covered.
We did do some tests and they are able to come off without leaving behind any kind of residue. Which was a huge win for me!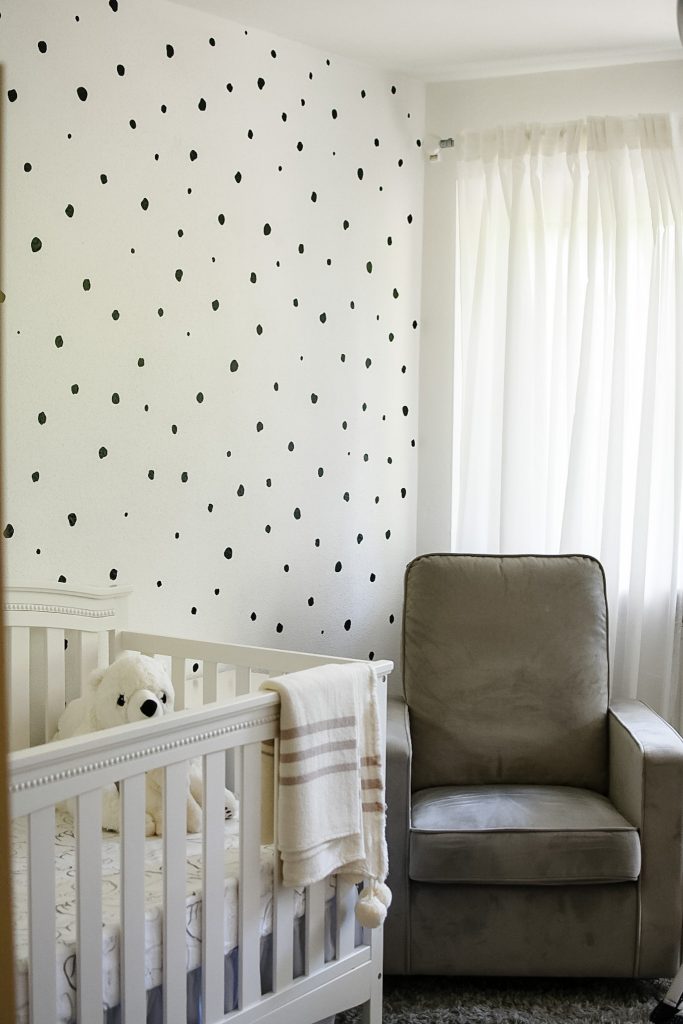 Also, I was a bit concerned because our walls are not flat. They have a bit of "popcorn" texture to them. I was afraid that because of this, they wouldn't stick or hold up well. And that isn't the case. They have held really well so far (8 months in) and they stuck on well. I think we would have had issues if it was a single, very large, wall decal. But because they are all individual dots, it was totally fine.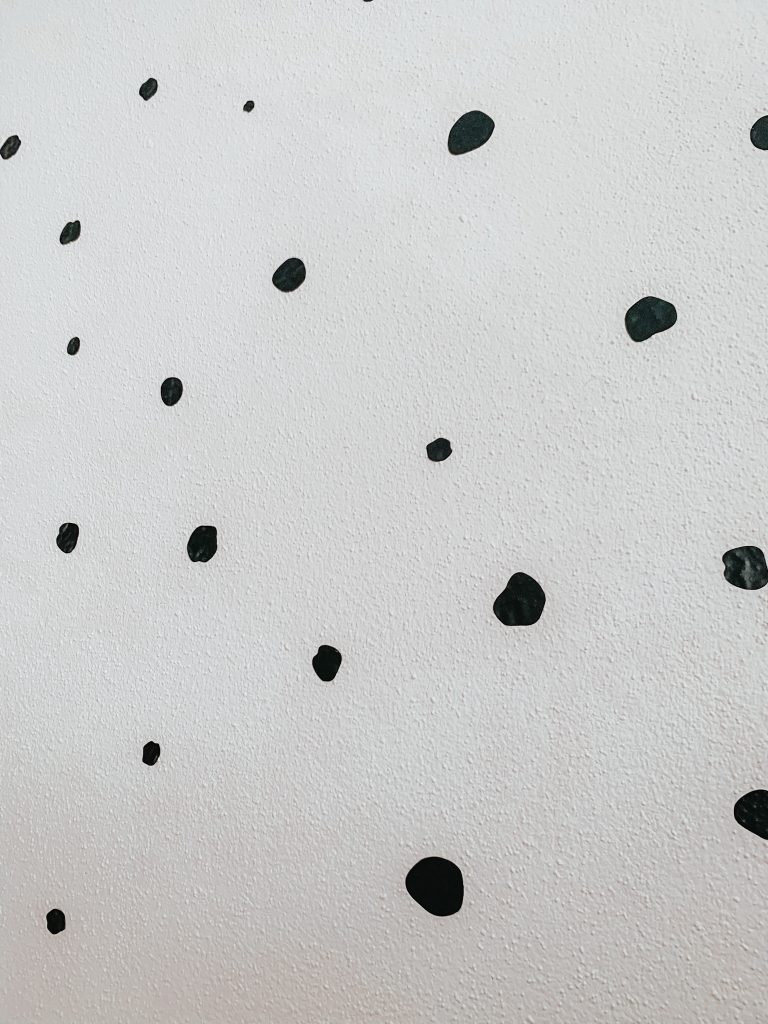 Here is where I purchased these wall decals. I ordered 450 spots in black but we had about 1/3 of them left over. I love that you can "customize" them to your taste and put them as far apart or as close together as you want!

What do you think? Would you create an easy accent wall like this in your home?
Related post: Baby F's Nursery Reveal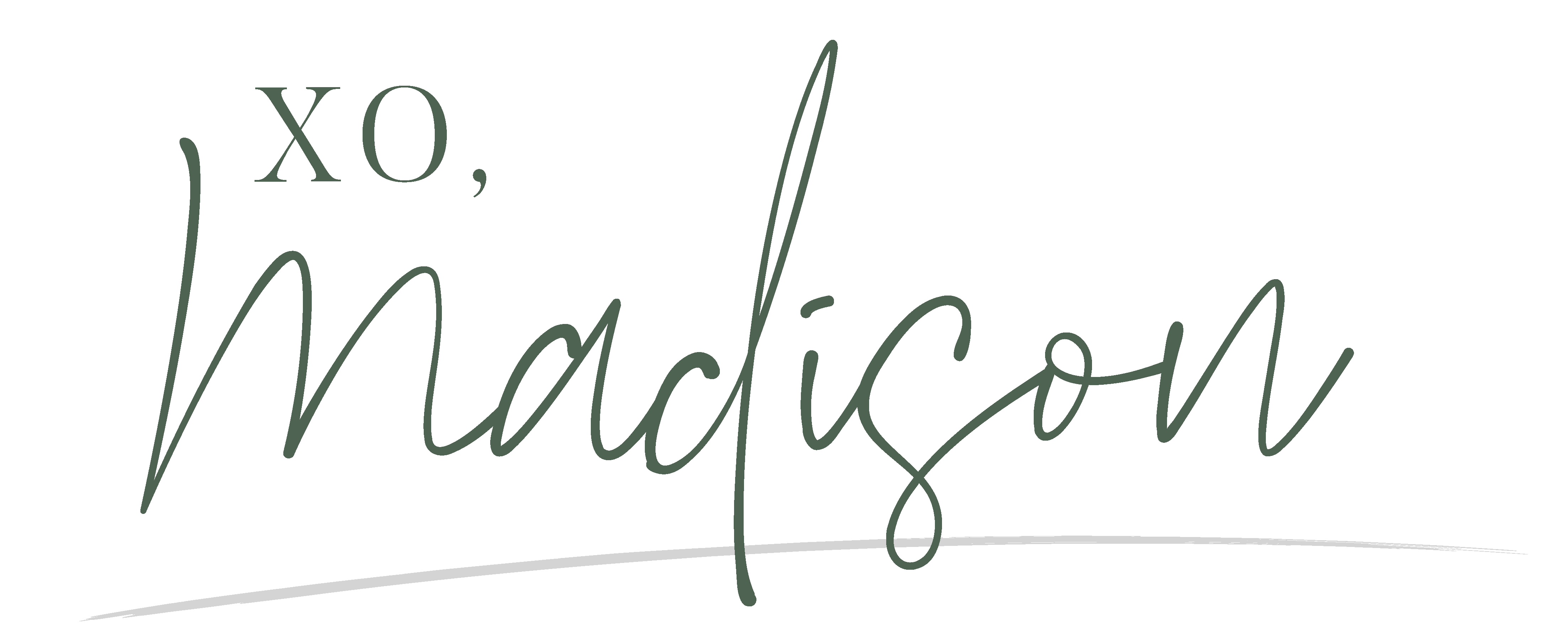 Shop this post!