It has been a few weeks since I have been able to blog. Last weekend, we traveled to Seeg (Manuel's hometown) to go to the Bier Tent. Every year the town has a huge tent put up and about 4,000 people attend to listen to live music, dance, and drink beer. I got to wear my dirndl for the first time which was pretty exciting! The tent was packed and had picnic tables lined back to back. There was no space in between them so the only way to get to the middle of the table was the climb on top of it. People were pretty intense about "their" tables and we even had a few people try to push us off "their" table. It was one of the first times I met Germans that we very rude. Other than that, it was a great time! Occasionally, a brave soul will stand on top of the table with a full beer (which are only served in 32 oz) while everyone lifts the entire table up and they wont put the table down until the person finishes their beer. It is a pretty funny sight to see!  While we were enjoying ourselves (and the beer) Manuel's mom and aunt watched Charlie. It was his first weekend away from home and he did pretty well! Overall, it was a fun weekend and I am glad I got to experience my first "true" German event.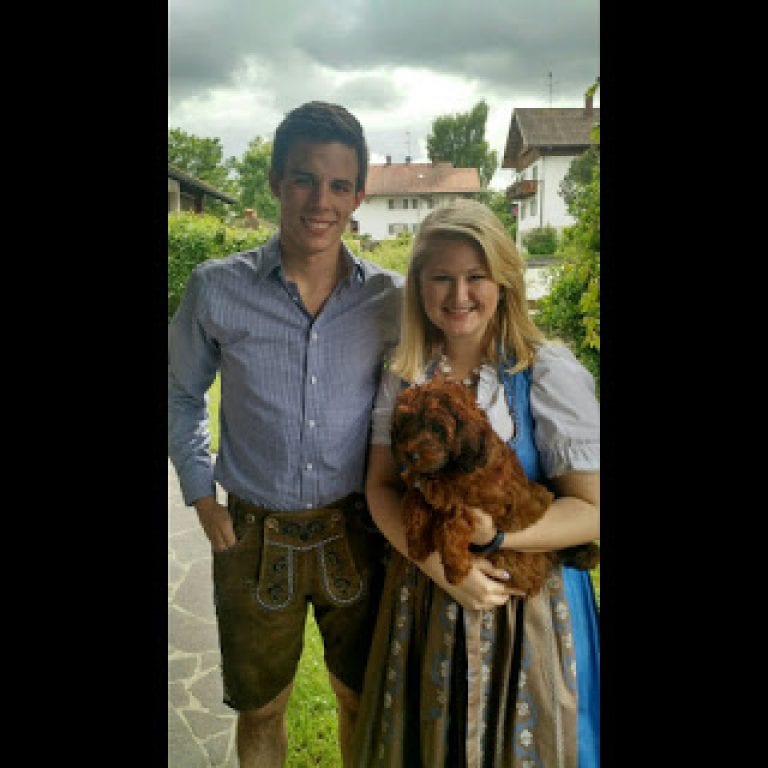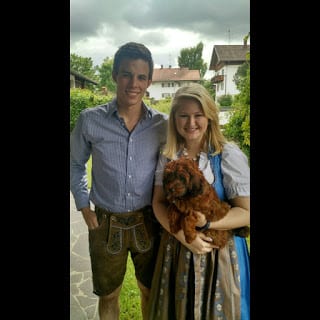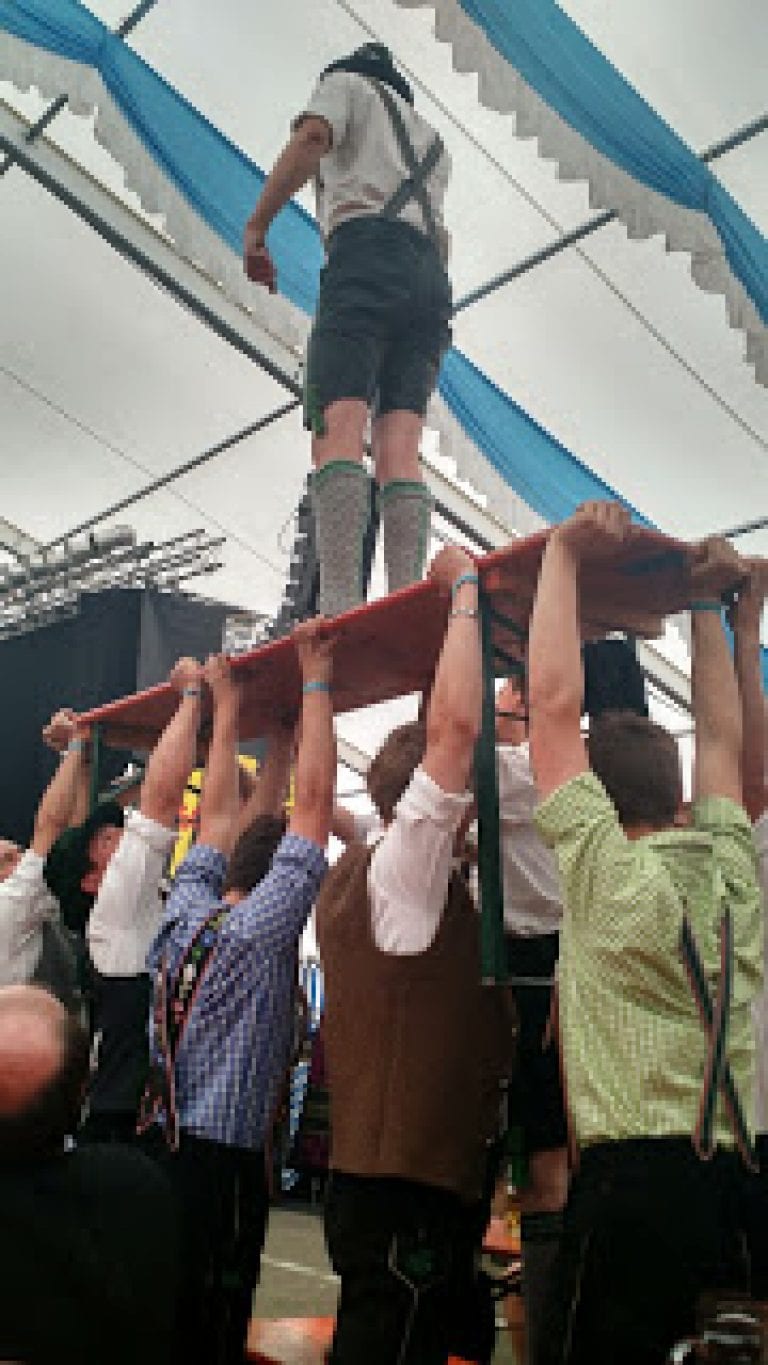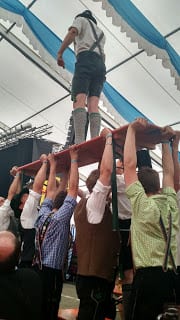 This week Monday was a holiday (yes, another holiday!) and on Tuesday I came down with the worst migraine ever. It lasted for 3 days and so I didn't get to go to class every day. Now I need to do some studying in order to catch up. I had Charlie to hang out with me all day when I was sick, he definitely tried to make me feel better by being so cute!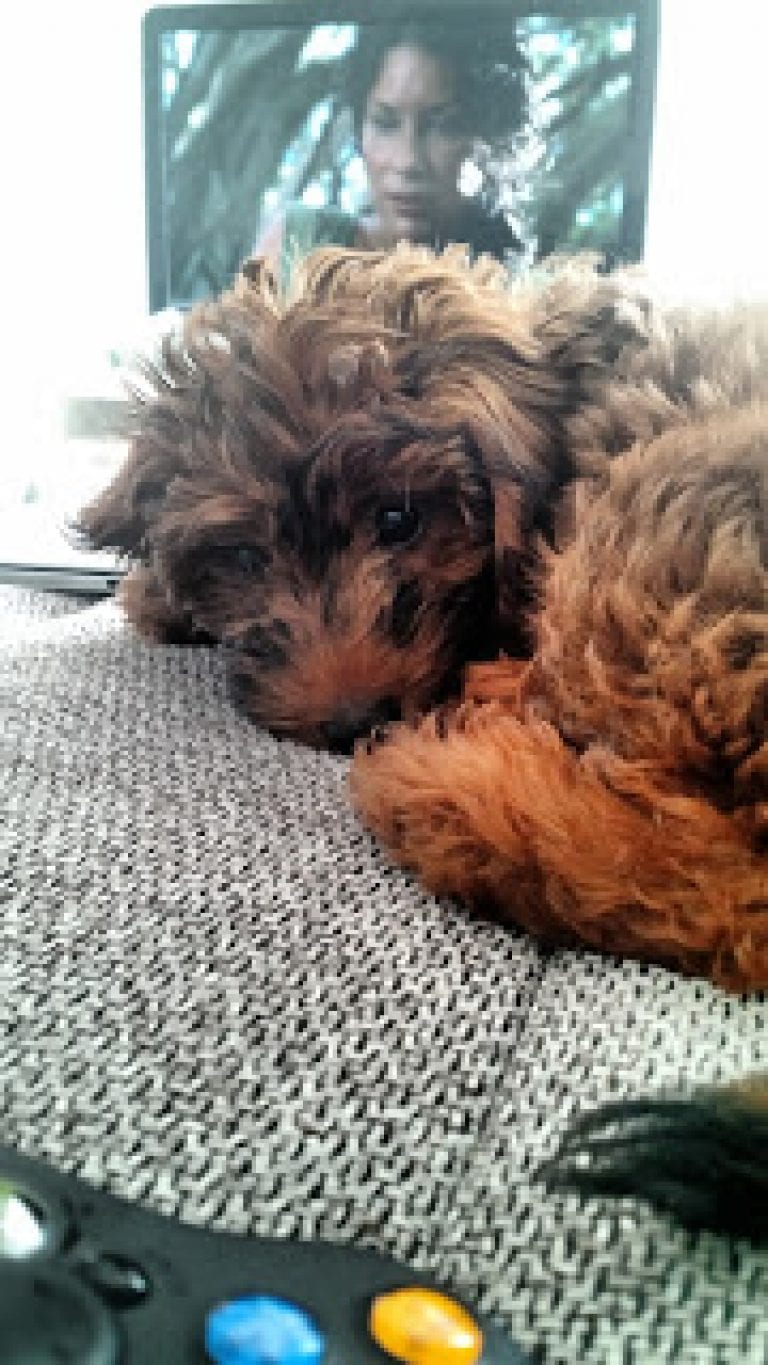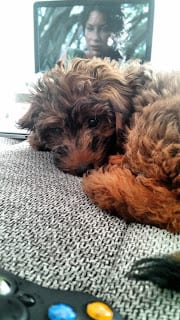 Luckily, by Friday my migraine had gone away so Manuel and I went out for dinner and drinks on Friday night. We have been to Enchilada's (one of only two Mexican places in the city) a few times and it has quickly become a favorite for us! The drinks are great and the food is even better.
On Saturday, I cooked and cleaned and we prepared for Manuel's birthday weekend. He had 6 guys come from Seeg to spend the night. As Manuel and I were cooking dinner, he was grilling outside and I was cooking sweet potato fries in the oven, a fuse decided to blow and shut all the power off. Luckily, one of Manuel's friends knows a lot about electricity and was able to help us replace the fuse. It was rather tricky since the apartment has been here for 30+ years and the fuses are these large circular "light bulbs". Once we got the power turned back on, and everyone ate, they continued to drink until they went out to the bars at 10:30pm. Charlie and I stayed home and went to bed. At 5am they made their way back to the apartment (since Germany doesn't have strict closing times) and they all spread out in our living room. At 8am this morning they were all awake and ready for a traditional German breakfast- white sausage with sweet mustard, pretzels, and wheat beer. (Yes, they had more beer at 8am, and they think that American's are crazy haha). After they left around noon, the apartment felt very quite! It was a lot of fun and I know Manuel really appreciated all of them coming all the way to Augsburg to help him celebrate!
I was (finally) able to wish Manuel a Happy Birthday today since in Germany it is viewed as bad luck if you tell someone Happy Birthday before the actual date. I found this out last year when we went on a weekend vacation and told him happy birthday the day before… (oops!) Oh and in case you are wondering if I actually know any German at all, I can teach you how to say Happy Birthday. Alles Gute zum Geburtstag! (and no I did not use Google translate for that) Today, we are hanging out, both Manuel and Charlie are exhausted (see below.)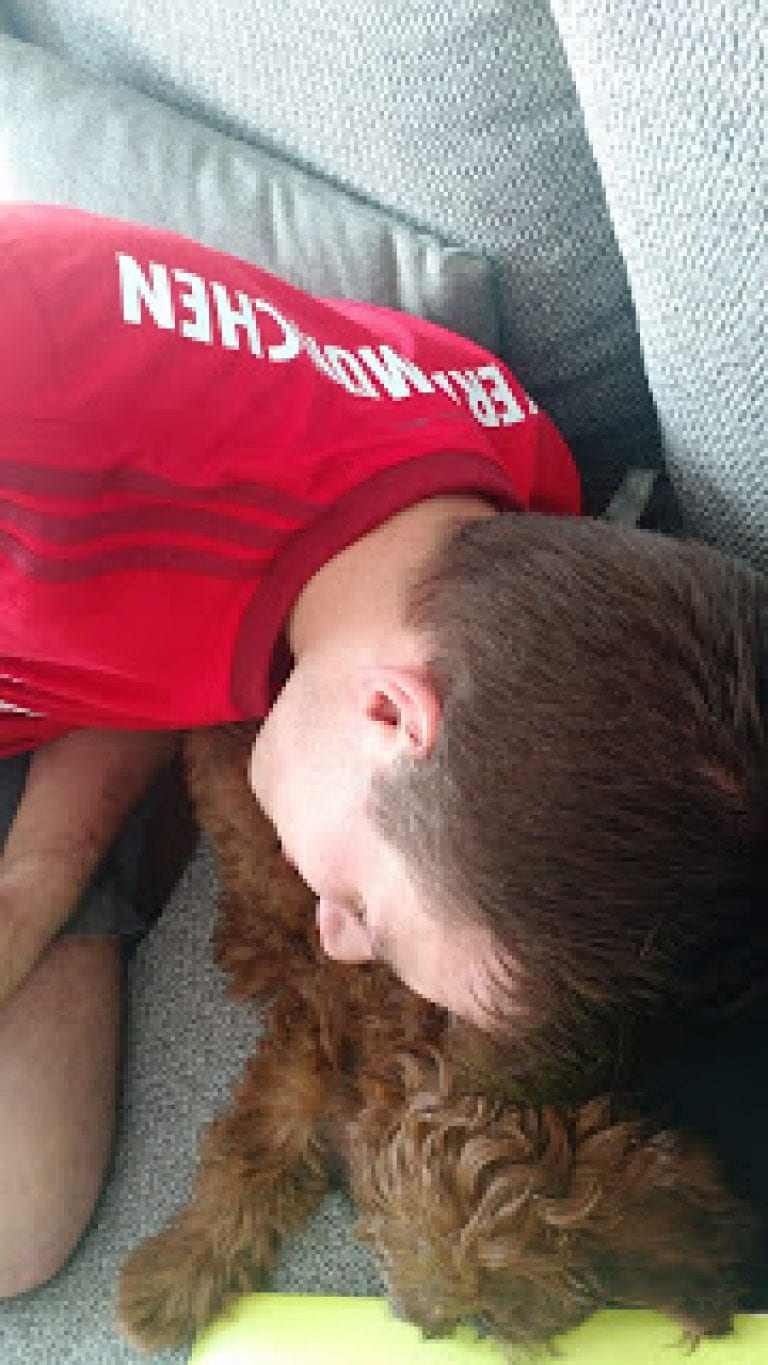 This coming week, there is a holiday on Thursday (yes again, another holiday) and Manuel has the day off on Friday so we are going to be traveling to Berlin! I can hardly wait as I haven't ever seen northern Germany. I am sure I will have a lot of pictures to upload next week!
Until then,
Thanks for reading!