When we were apartment hunting, I wanted to find at least a 2 bedroom, possibly a 3. However, we ended up in a 1 bedroom with a den. The high ceilings and private entrance were just too good to pass up on the apartment that we got. Which meant that I needed to figure out how I was going to turn this den into an office/storage space/closet.
Because I honestly had no idea where to even begin with decorating my office, I recruited Jen of Texturious Designs to come in and help me plan out the space.
I had a few things on my wish list for her when she came in, those included:
I had to keep my desk that we thrifted and repainted. It's a massively heavy desk so this was no easy feat in a small room.
I needed a space for my full length mirror. Preferably with something pretty behind it so that when I took mirror selfies, you guys didn't think I was a total slob.
The space needed to be functional, not just look nice. We were downsizing a ton and I needed space to store a variety of things – including my purses and hats.
Jen was up for the challenge and after coming to take a look at my space, she told me exactly where to place the major furniture pieces.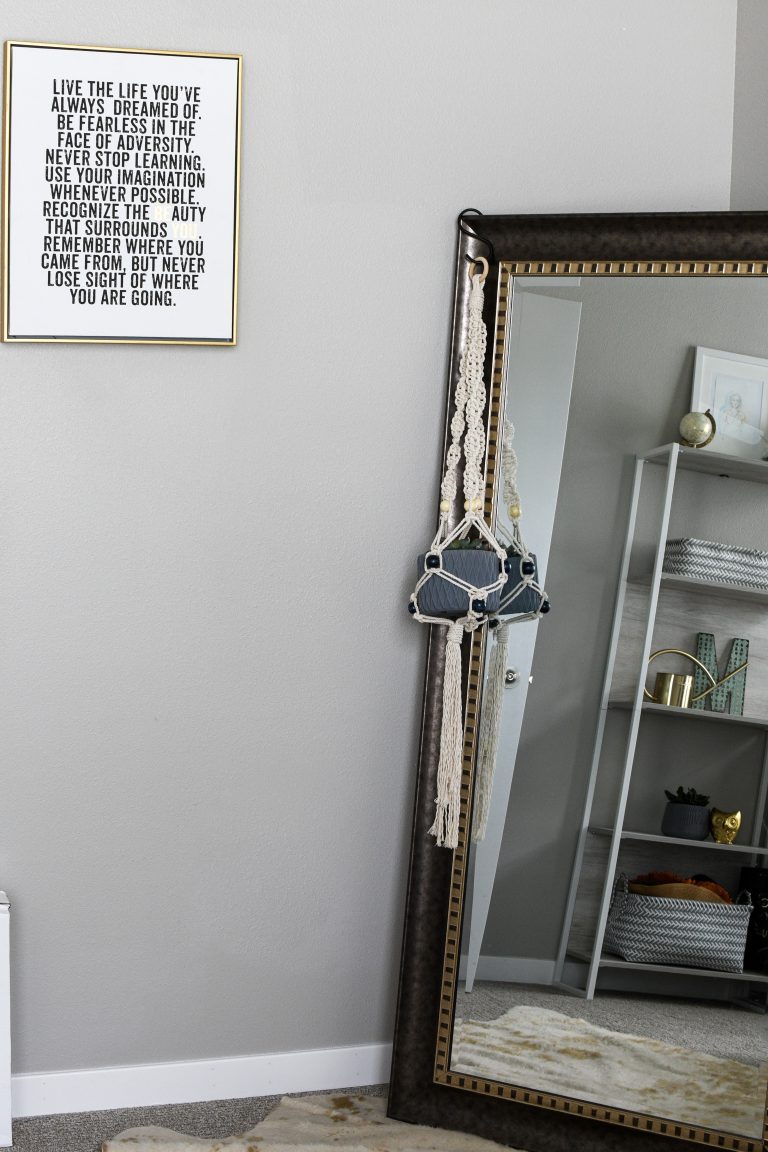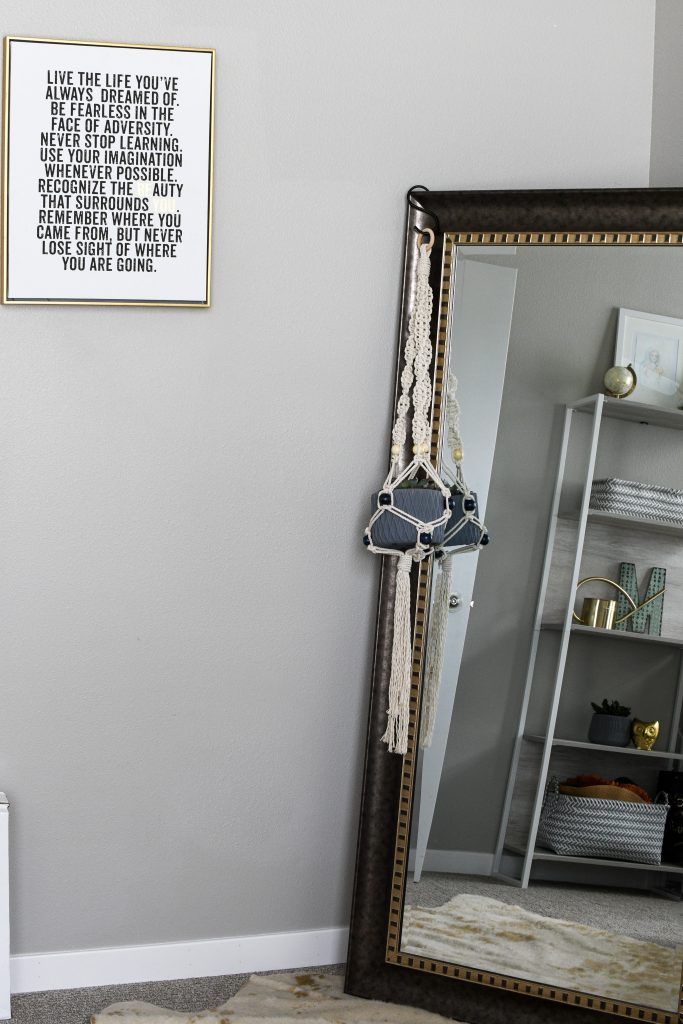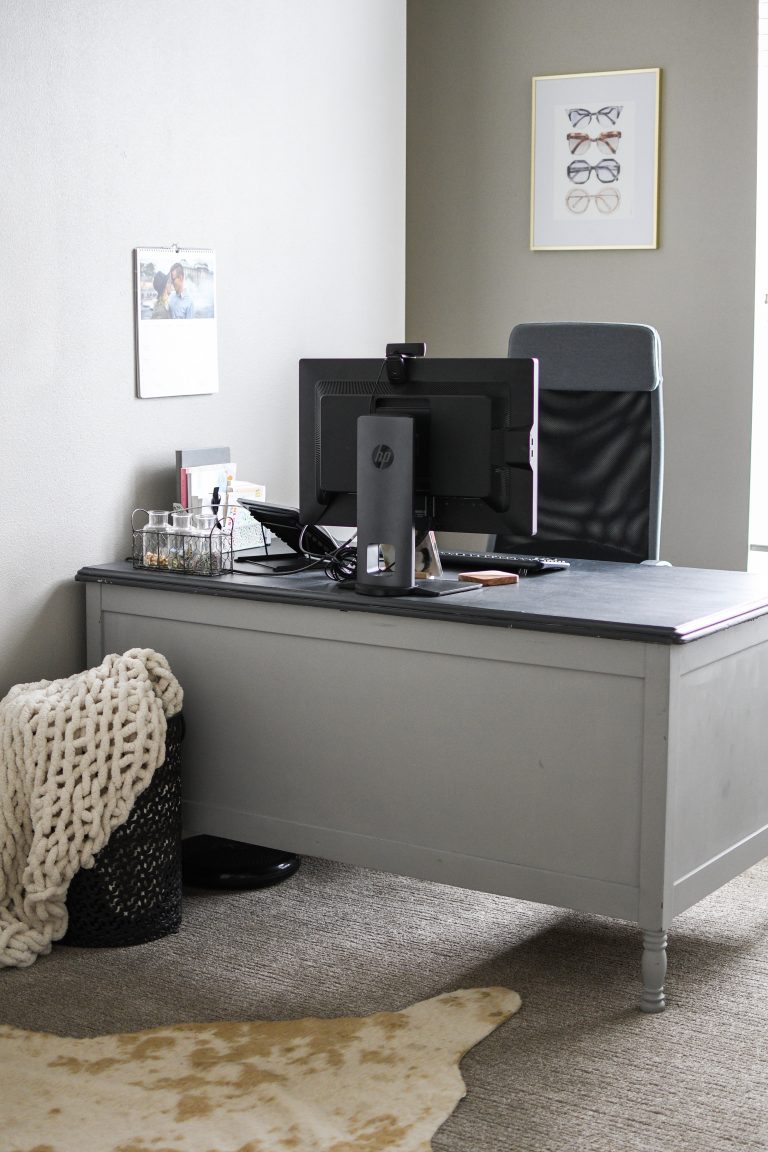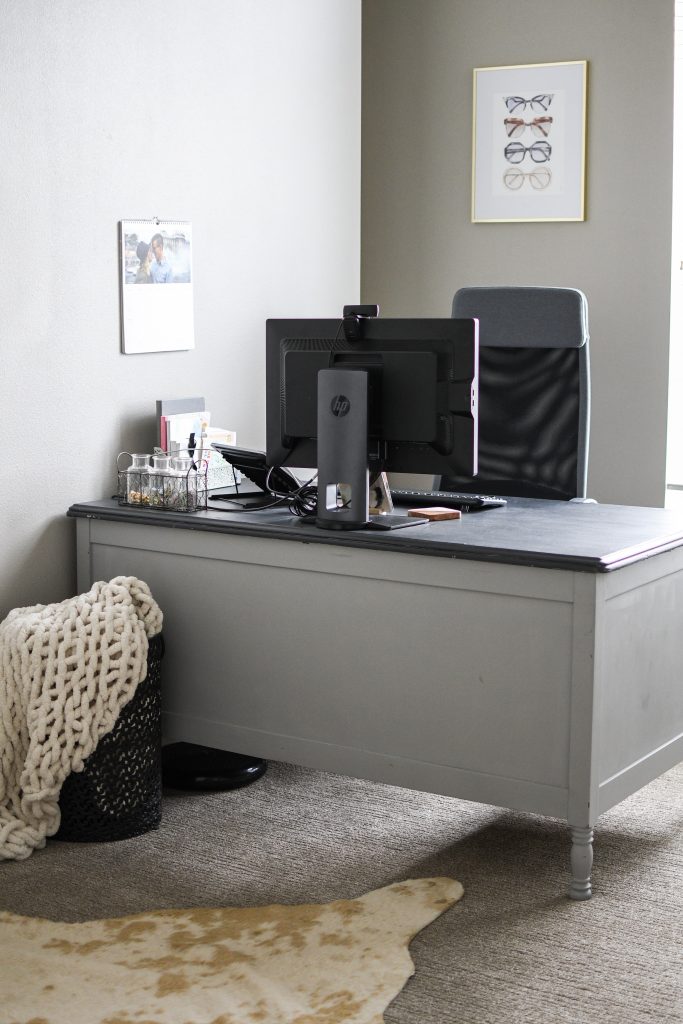 I never would have placed my desk off center, in the middle of the room but it looks incredible and it made the space really open up! Plus she gave me ideas on what type of storage solutions we could implement. And she even picked out the amazing (fake) cow hide rug with gold flecks in it. My decor pretty much all revolved around this rug: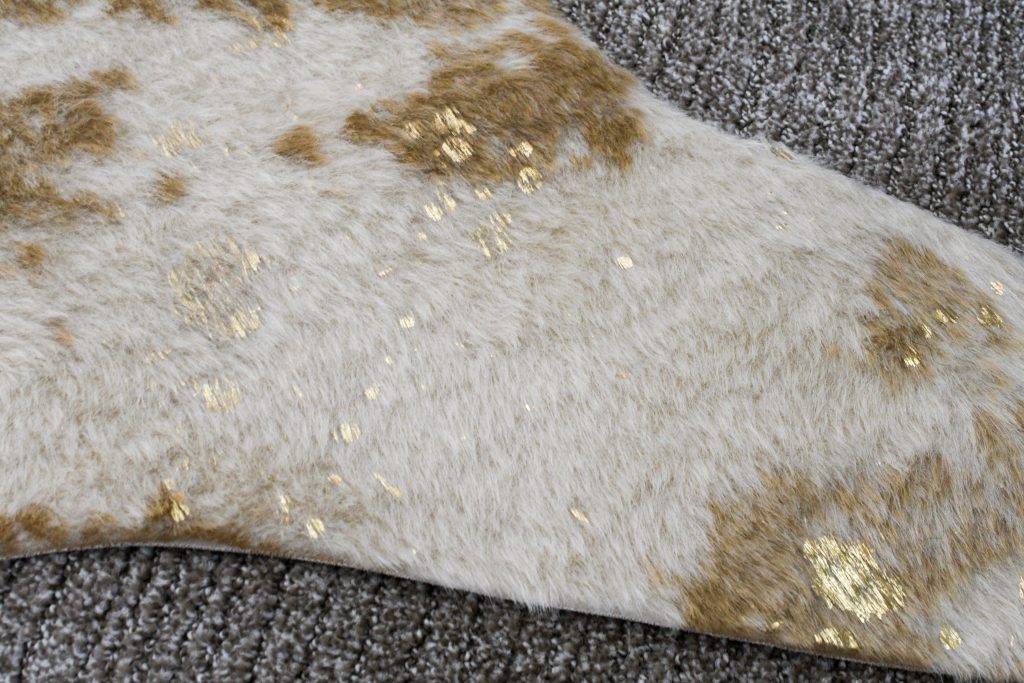 As soon as Jen left, I was ready to get this room done!
I immediately hoped on Target's website and searched for different shelving units. Much to my surprise, I found some that I loved AND they were in stock at a nearby store.
I recruited Manuel (OK, I didn't really give him an option) and we headed to Target to grab the shelves and a few other accessories for the room. By the time we got home, it was already 9pm.
So I did what any sane person would do at 9pm – I started building the shelves.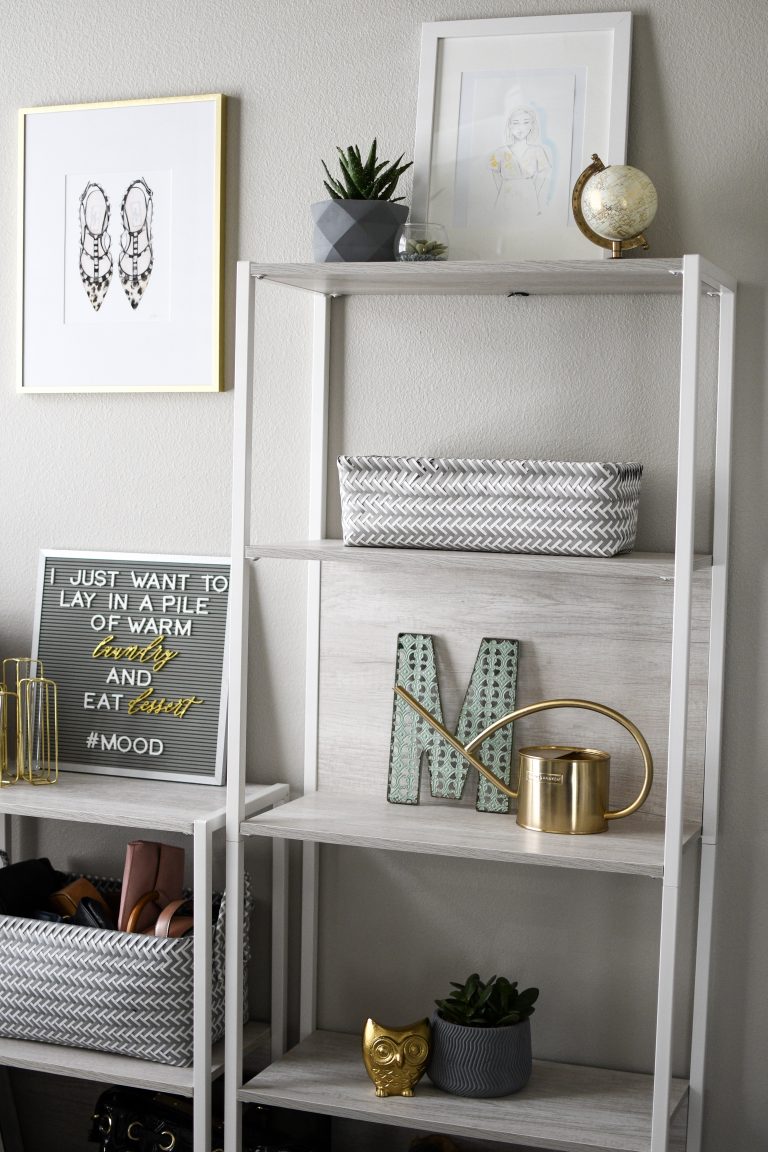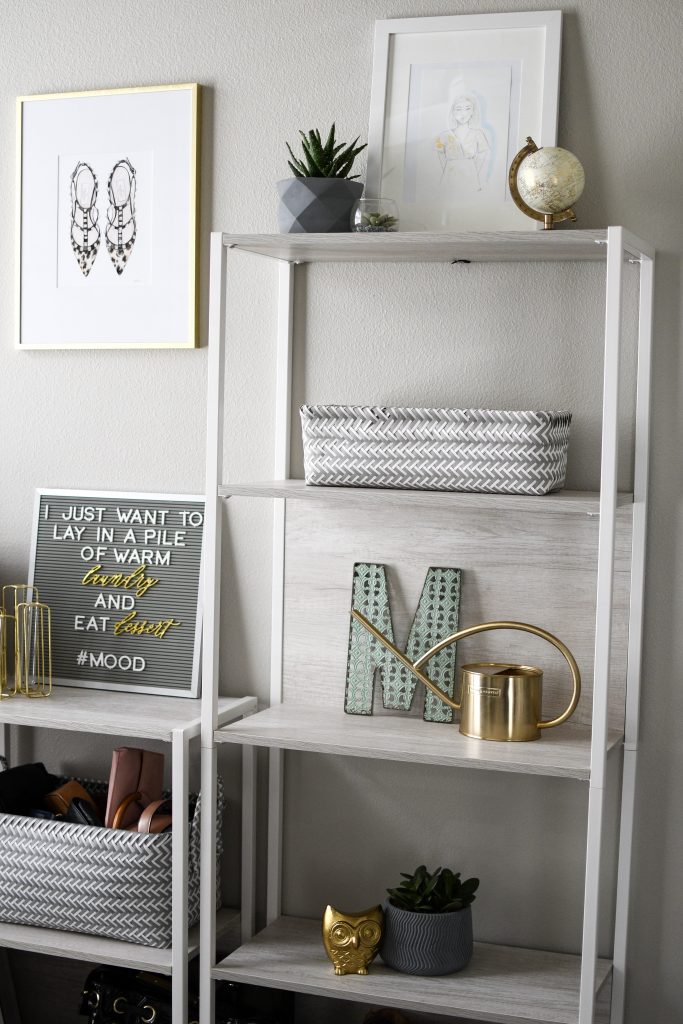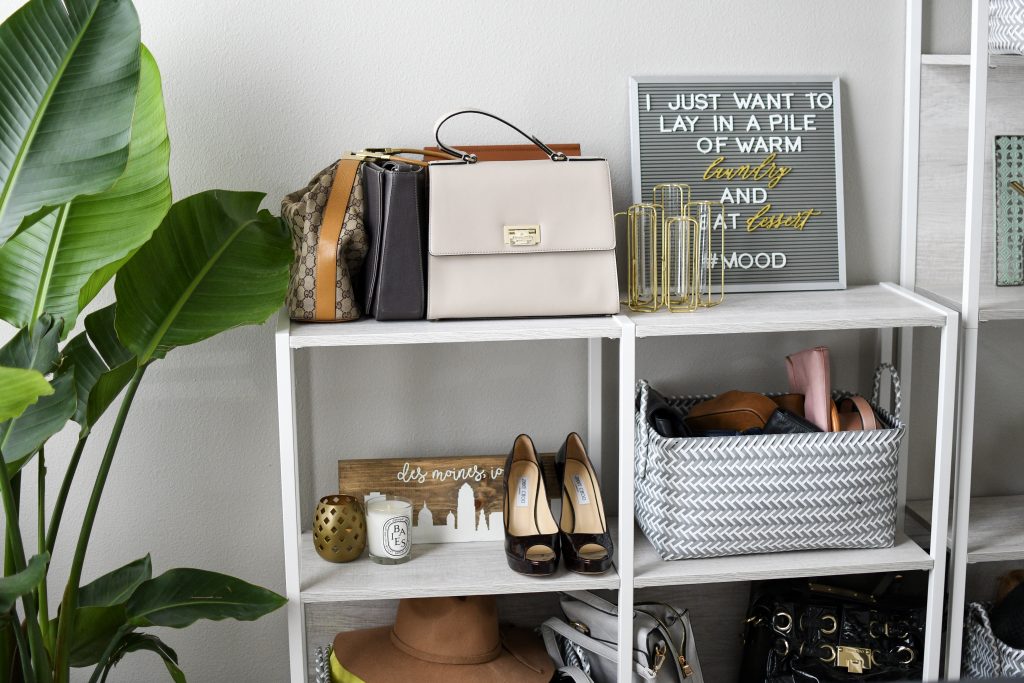 I was itching to finish decorating my office so that I could finally get back to concentrating on my work (and not how ugly the room's current state was).
Combining the two shelving units into one created the perfect length and look to fill up the space.
I put baskets on various shelves so that I could store everything I need to. For me, these baskets weren't the most gorgeous thing I had ever seen. But they were such a good price, I couldn't justify spending $60+ on each basket (which is what West Elm wanted for theirs). Maybe eventually I will upgrade, but for now, these work just fine.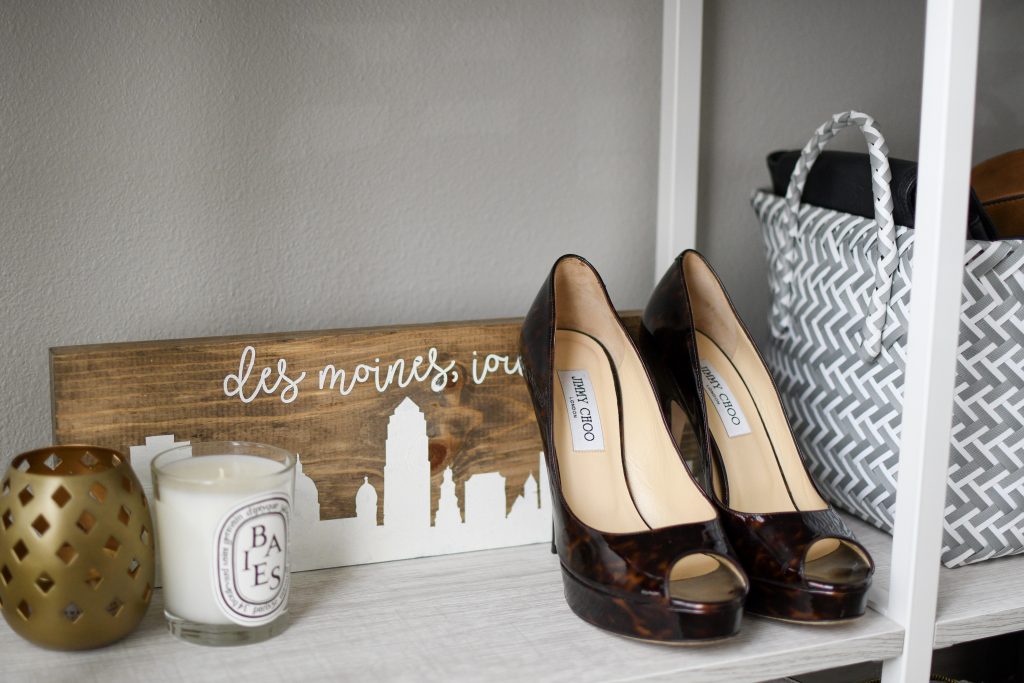 The artwork is probably my favorite part of the room.
I had been eyeing Laurie Duncan's art for a while now, and so I couldn't wait to get a few pieces into the office! Everyday, I love looking at her paintings, she is so incredibly talented!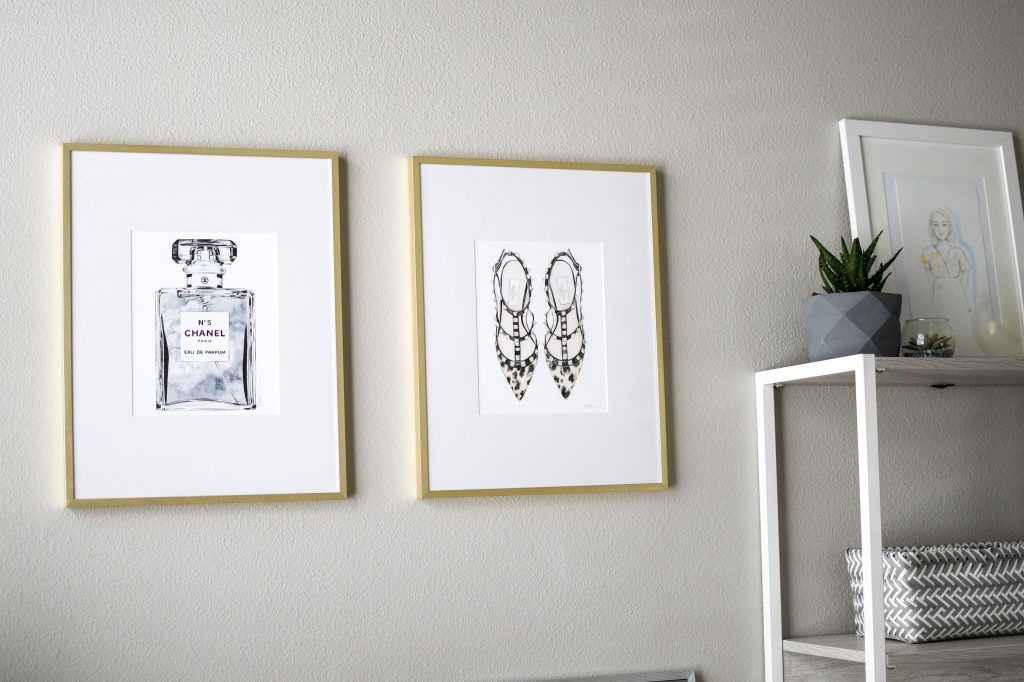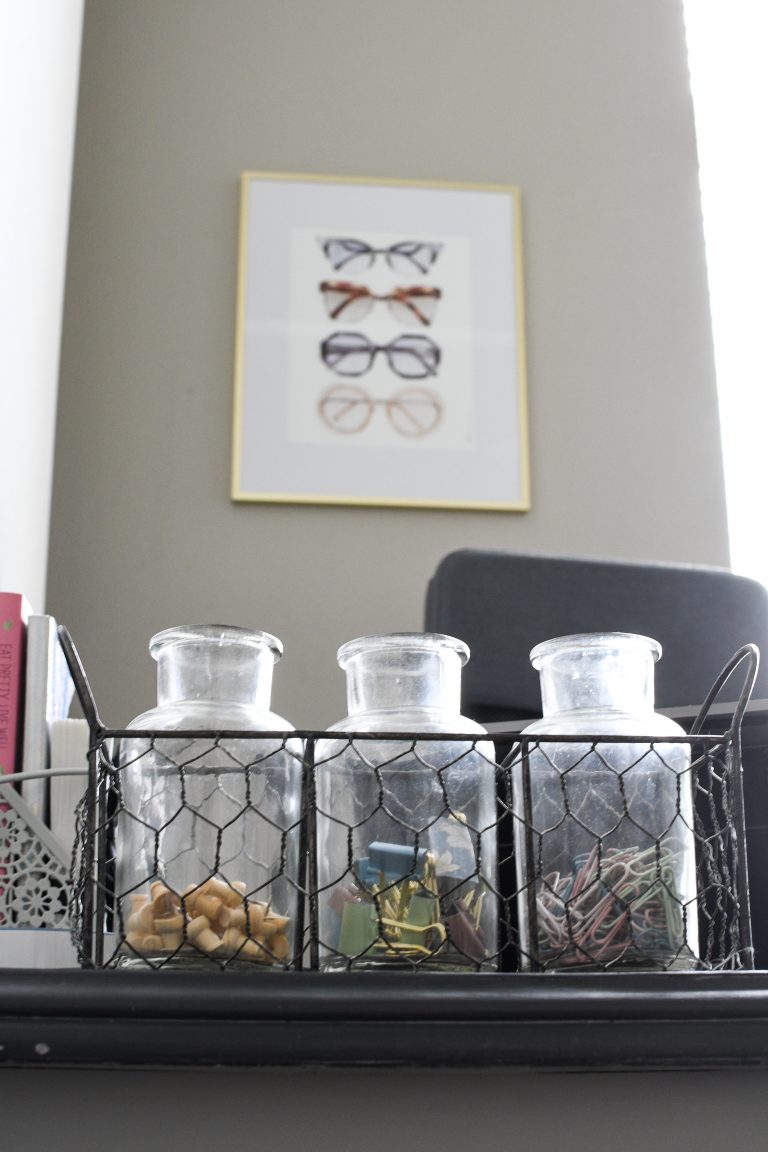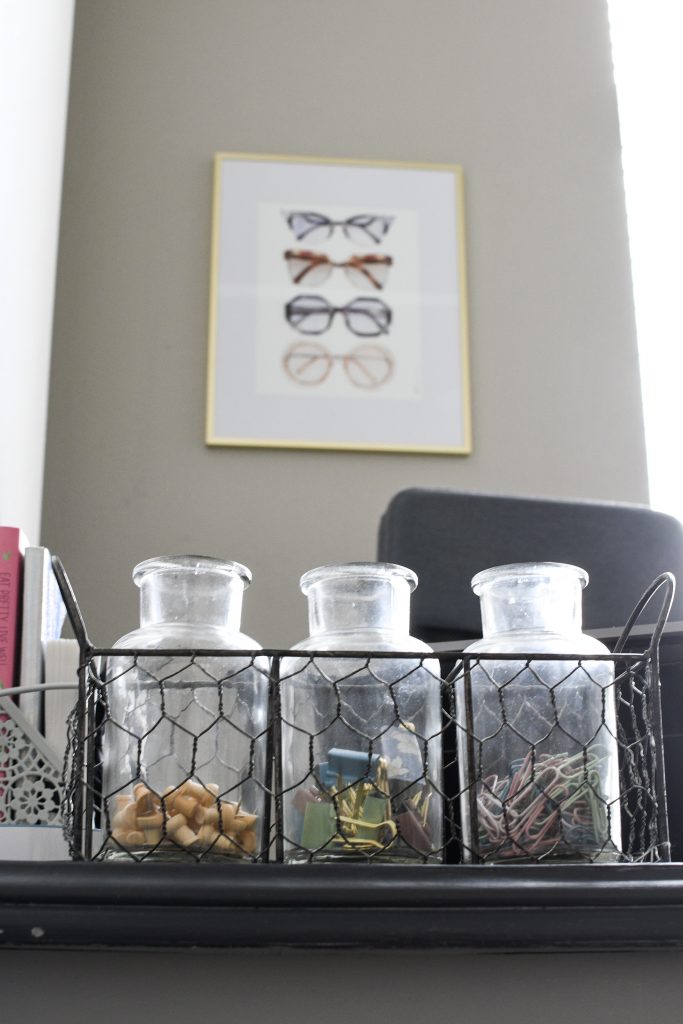 The rest of the decor was either stuff that I had, or deals I found at Target and World Market.
One tip that I got from my sister was that, in order to make decor look cohesive, pick one main color and stick to it. For me, this was all about gold. The flecks in the rug inspired this and I knew Laurie's art would look fantastic framed in gold!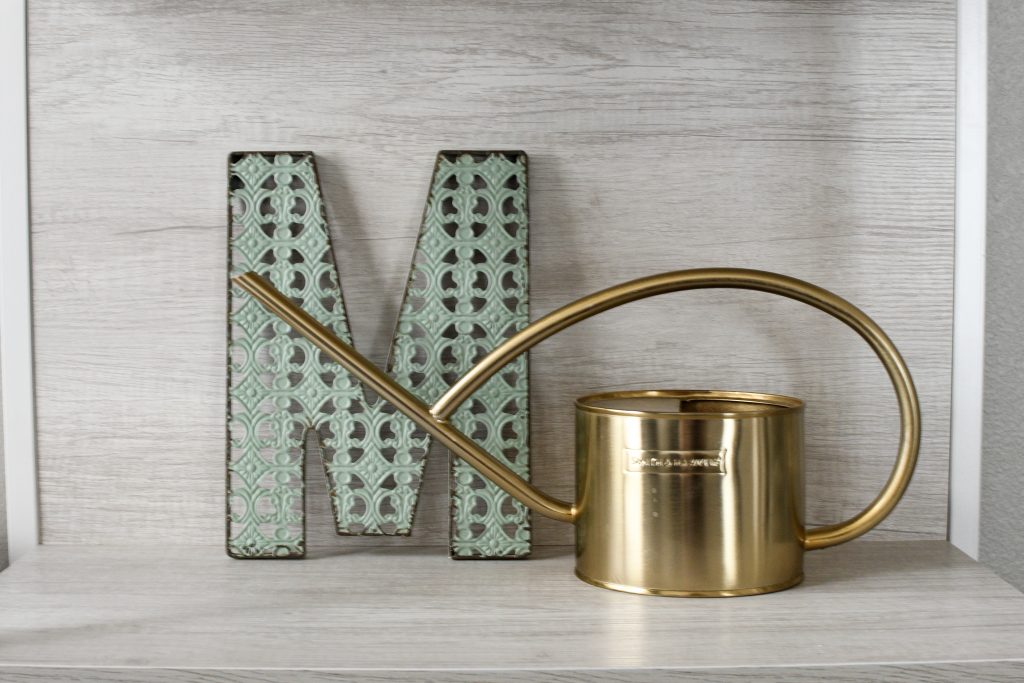 Finally, I tried to find a plant that could fill up some of the blank space and add a living feature to the room.
If you are local to Des Moines, you have to check out Art Terrarium – they were super helpful in finding this plant for me and explaining how to take care of it. It has now been about a month and I haven't killed it! WOOHOO!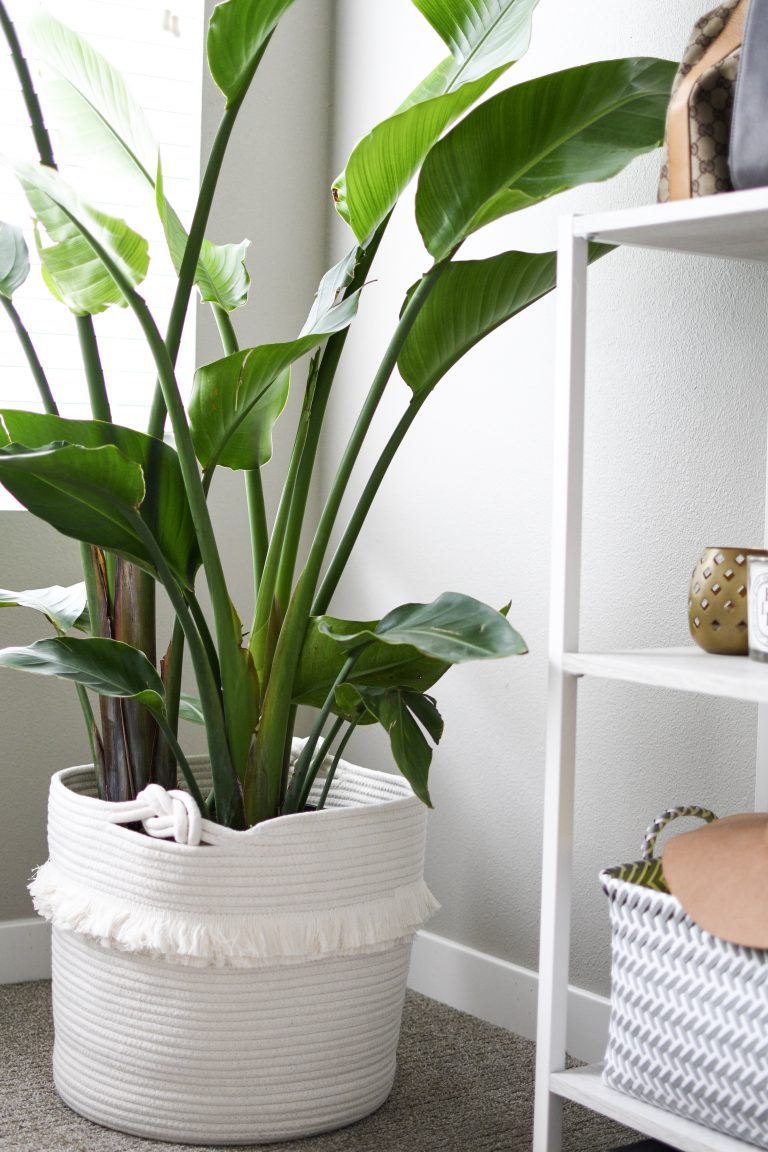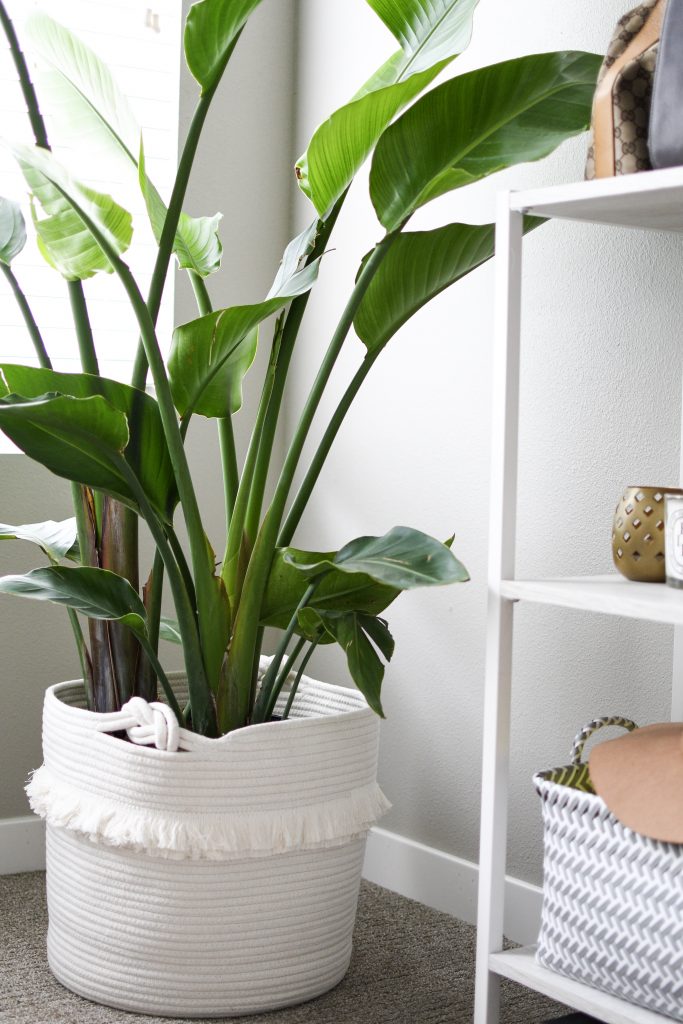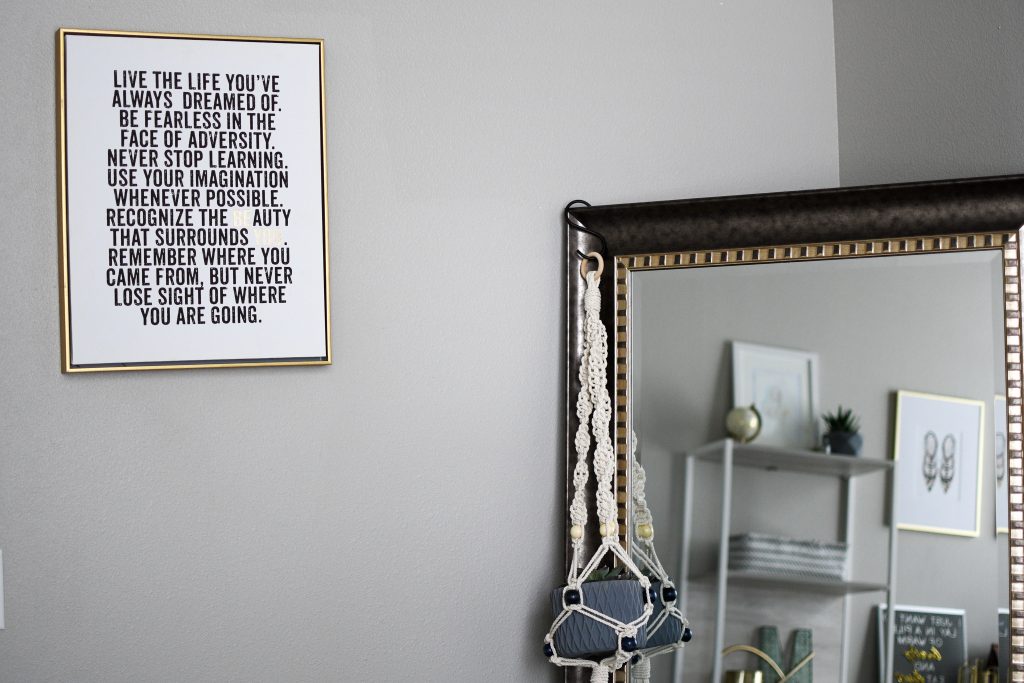 I love getting to work in this space everyday – it always brings a smile to my face and gets my creative juices flowing! I would love to hear your thoughts – what do you think of how decorating my office turned out?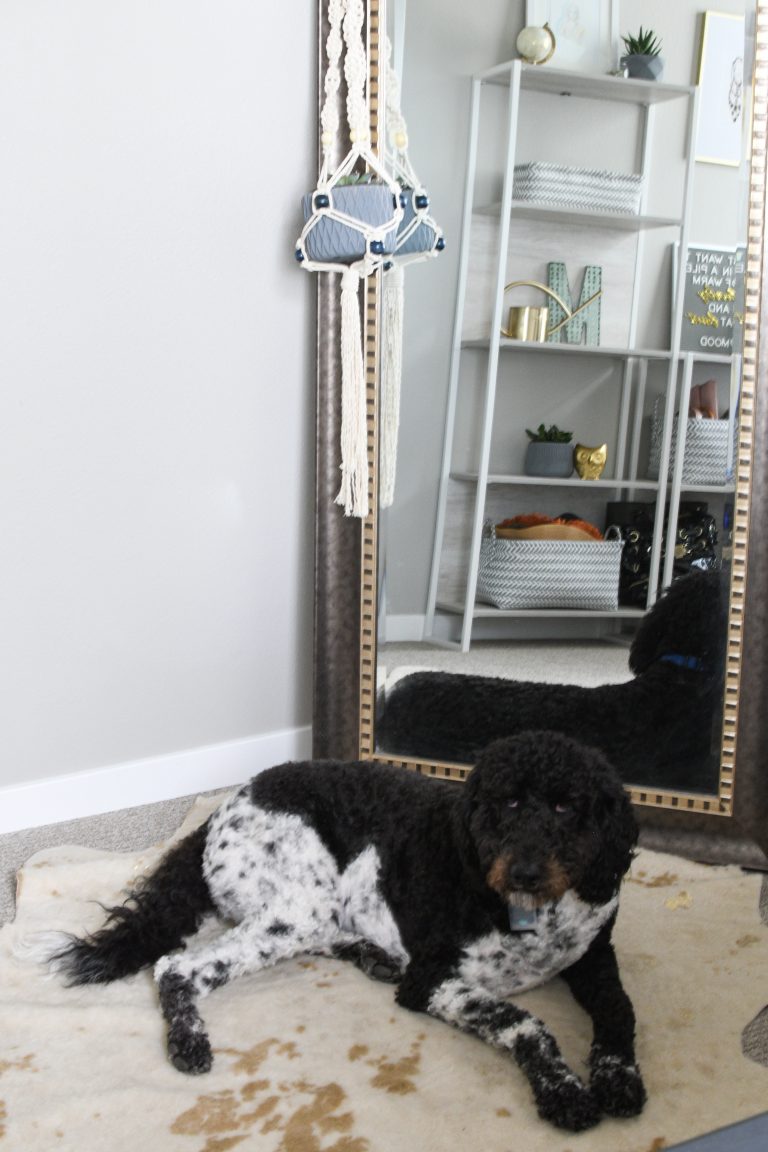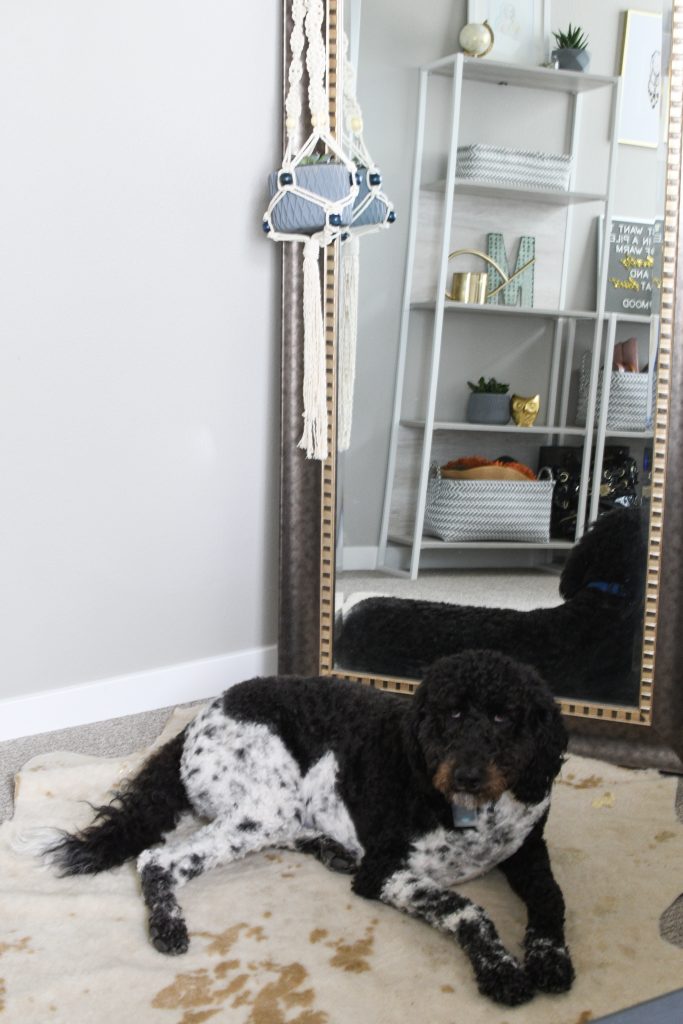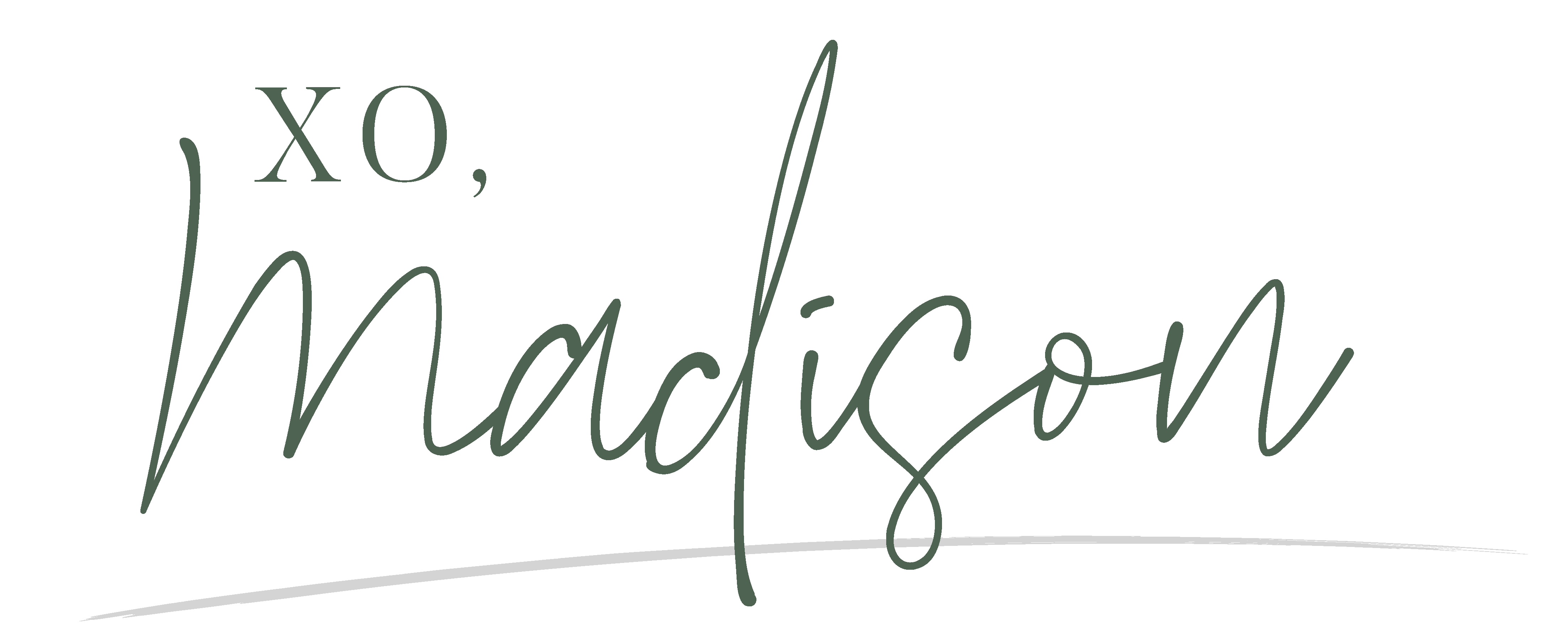 Shop this post!