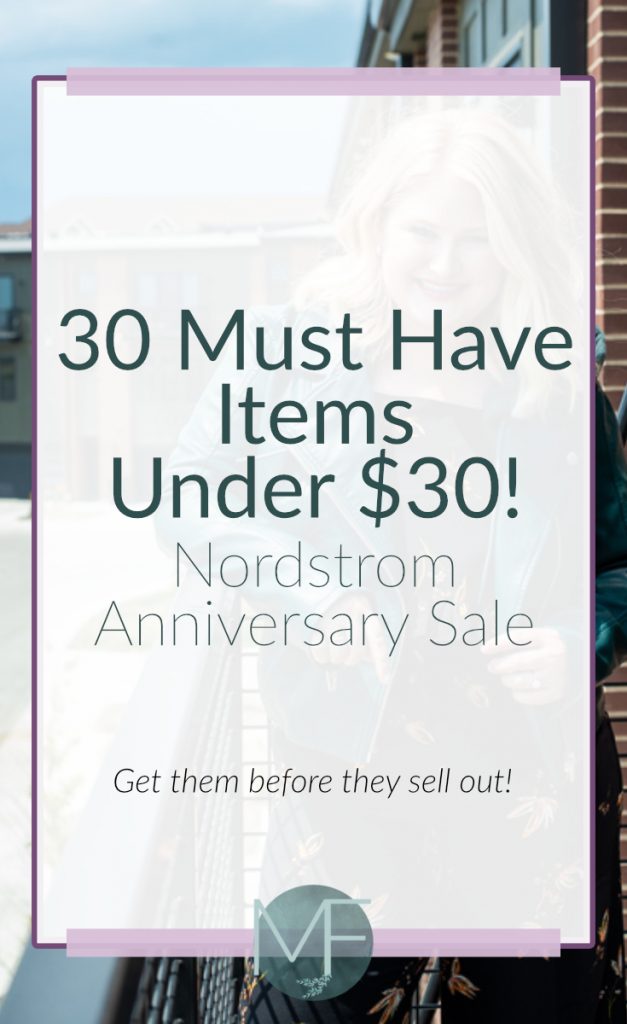 The Nordstrom Anniversary Sale 2018 is well under way!
Early access to the Nordstrom Anniversary Sale 2018 has officially gone live and is available to shop for those of you who have a Nordstrom card! If you don't have one quite yet, head here ASAP to sign up!
What makes the Nordstrom Anniversary Sale 2018 so great? Nordstrom uses pieces that are just released for fall/winter! That means that you are getting the NEWEST collections at an amazing price – something you won't find in any other sale!
If you haven't heard of the Nordstrom Anniversary Sale yet… basically from July 12th through next Thursday (July 19th) the sale is open only to cardholders. Then on July 20th the sale will go live to the public and stay open until August 5th!
Now if you don't have a card (and don't want one) don't worry! You can still work on creating your wishlist because you can still view every item, you just have to wait for the 20th to get access to the sale price.
For those of you who are on the hunt for the cheapest/best quality deals, I have rounded up my 30 must have pieces under $30 below!
30 Under $30
[show_boutique_widget id="733494″]
Let me know below what you are going to buy!